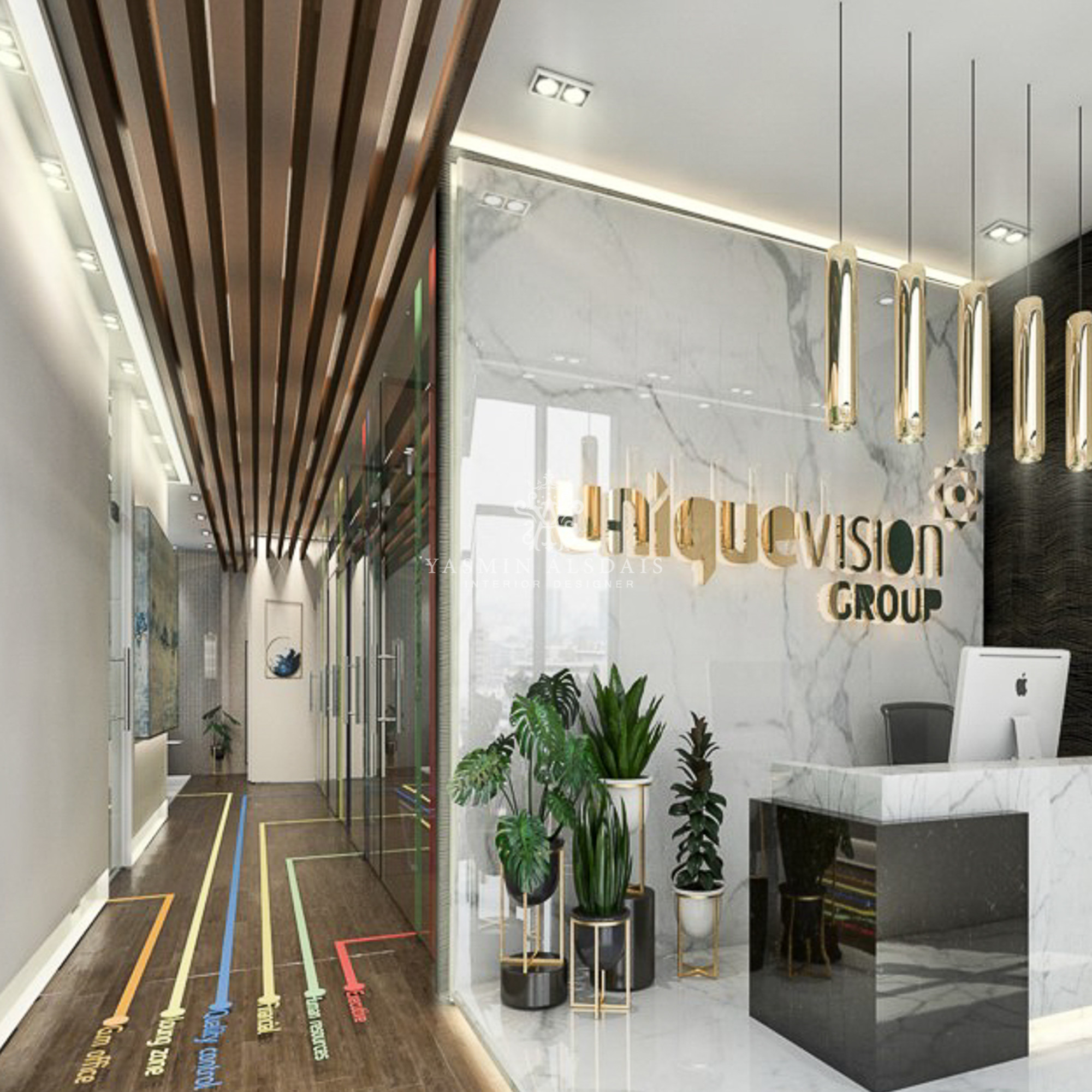 Anas Ibn Malik Road – Riyadh
Luxury Contemporary and Art Deco
Our client approached Yasmin Alsdais with a request for a 3D design for a luxurious head office in Riyadh. They wanted a space that felt glamorous and modern while emphasising their corporate identity.
For the entrance, we used a black and white open book marble screen near the reception with the logo of the company cut in steel and placed prominently.
Indoors, the common staff area is designed using calming greenery. We designed a round seating area where employees can gather for lunch or rest after a long meeting amidst a smart, urban green space.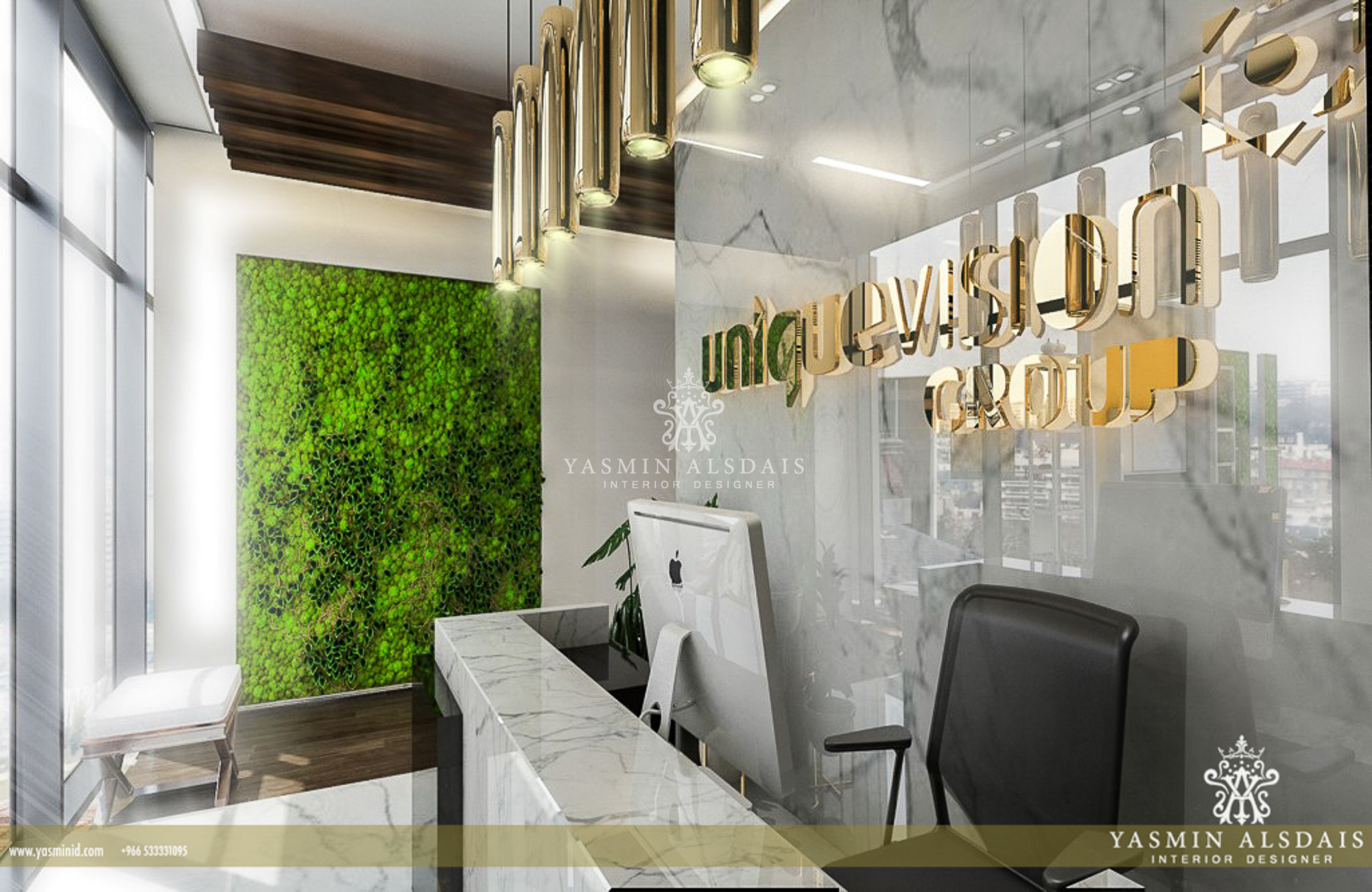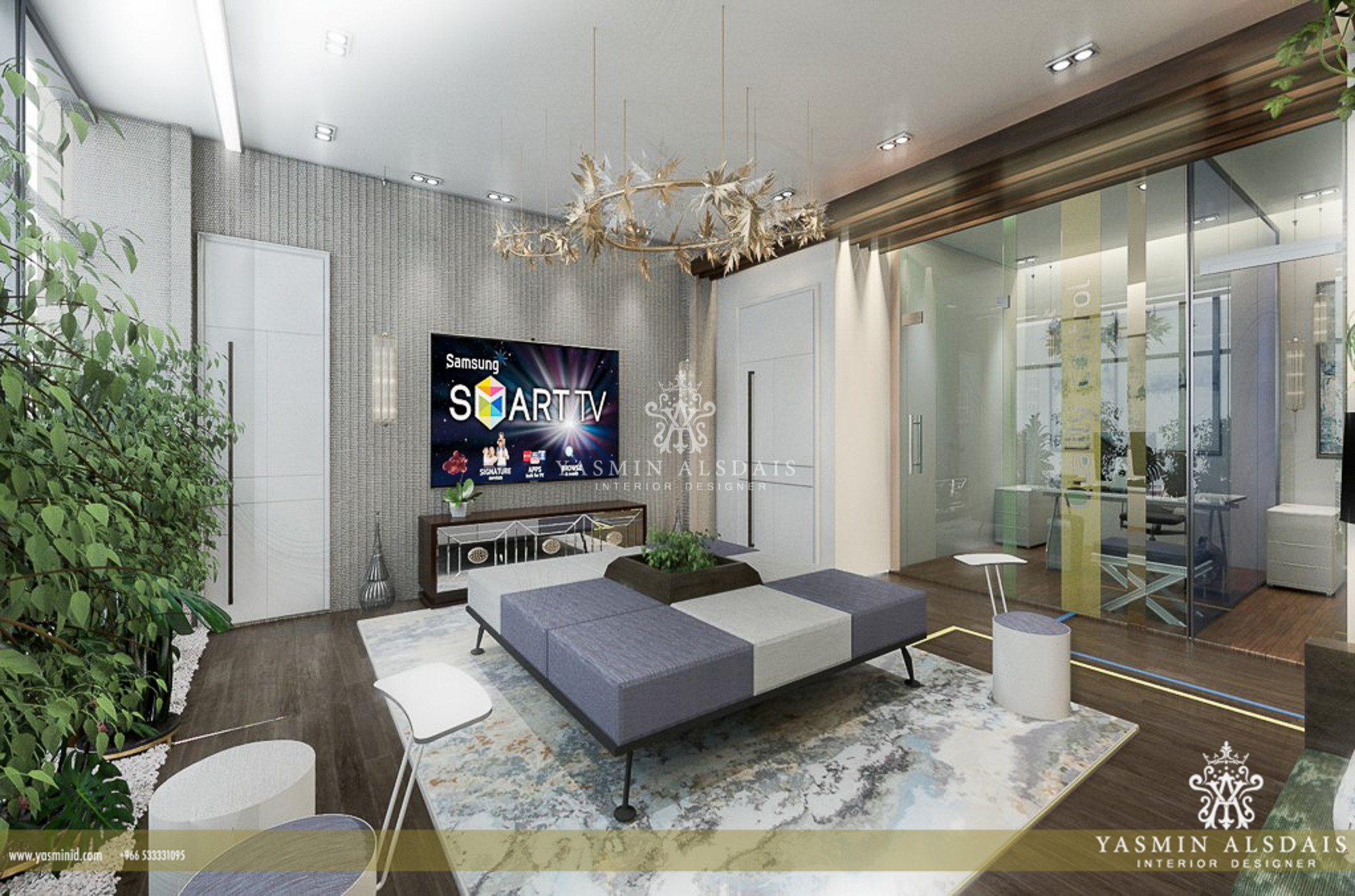 The CEO's office is designed to be as luxurious as a corporate office can get. On one side of the room, we specified leather panelling accented with sophisticated metallic art sculptures. The shelves behind the desk are fitted with soft lighting, which is framed by windows. In keeping with the art-inspired office theme, both sides of the room are decked out with bold, life-size art.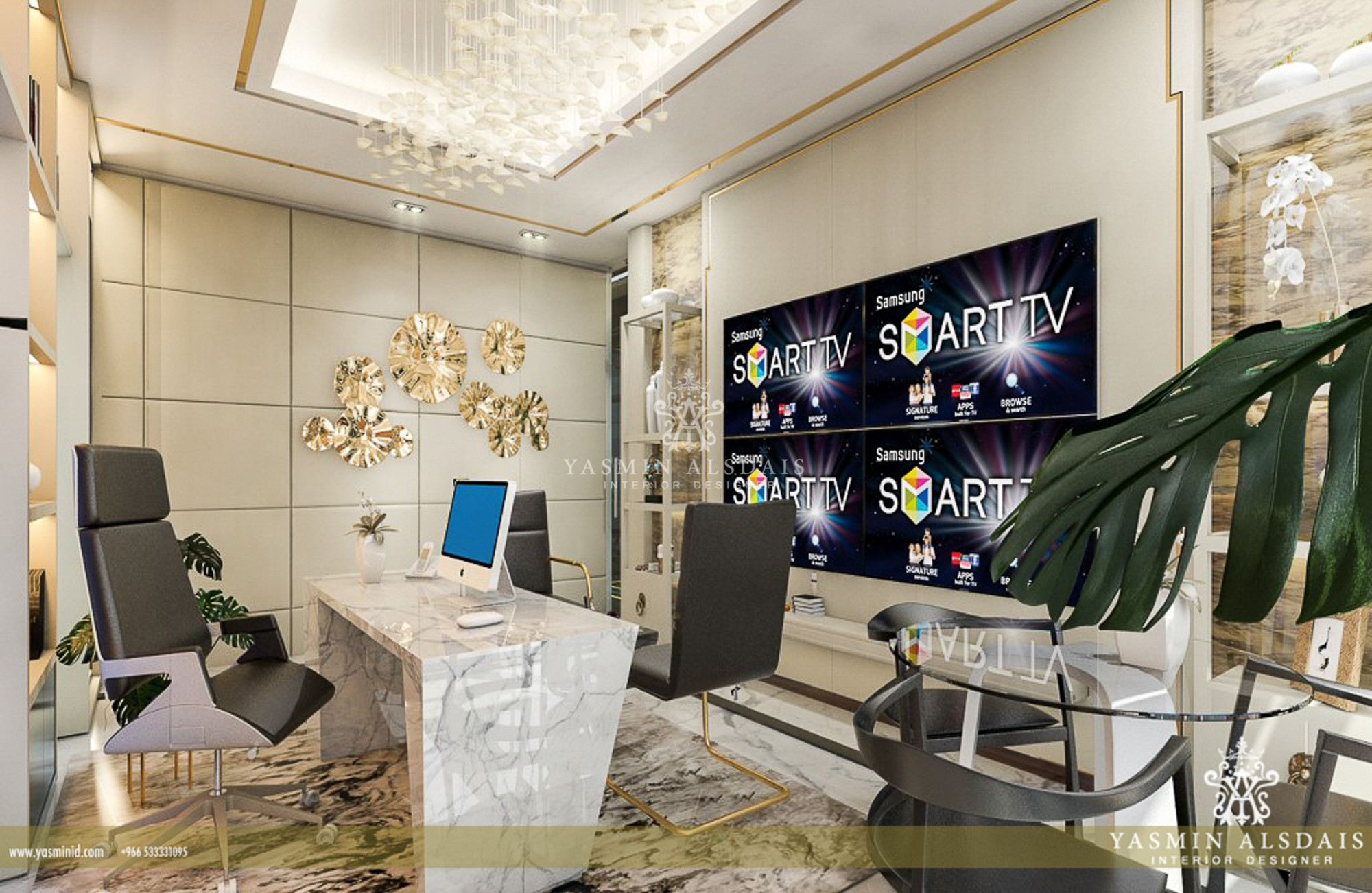 The chandelier is one of the focal points in the room, made of simple elements yet adding glamour to the space. The flooring is, of course, all marble, but we went one step further and in keeping with the name – Unique Vision – we introduced a one-off desk for the CEO.
Finally, a unique all-marble table is instantly eye-catching to every visitor as they enter the room. The result of this two-month 3D design project is a smart yet practical, sophisticated office space that reflects the brand and vision of the company.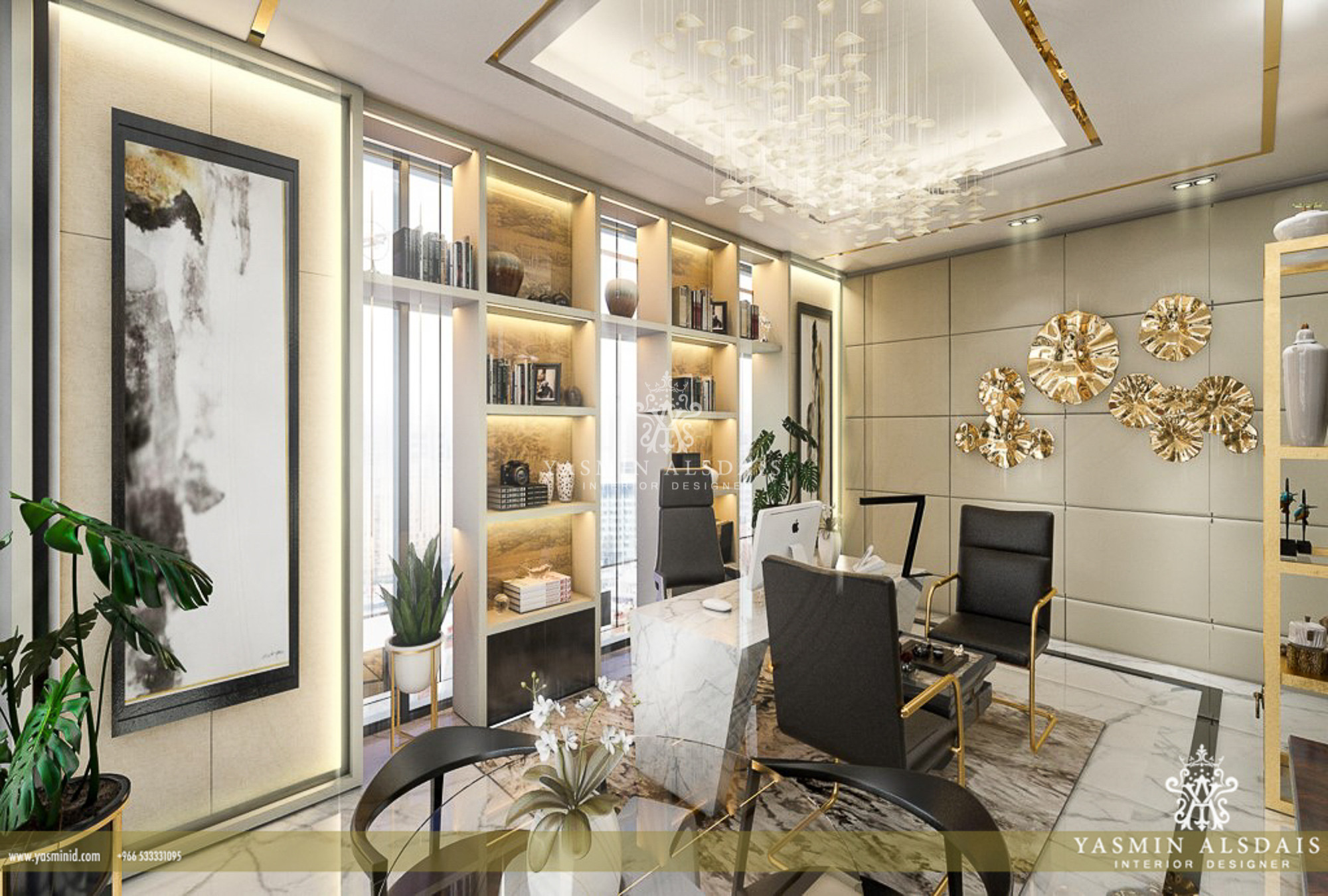 To commission a project like this please get in touch:
Email
Call