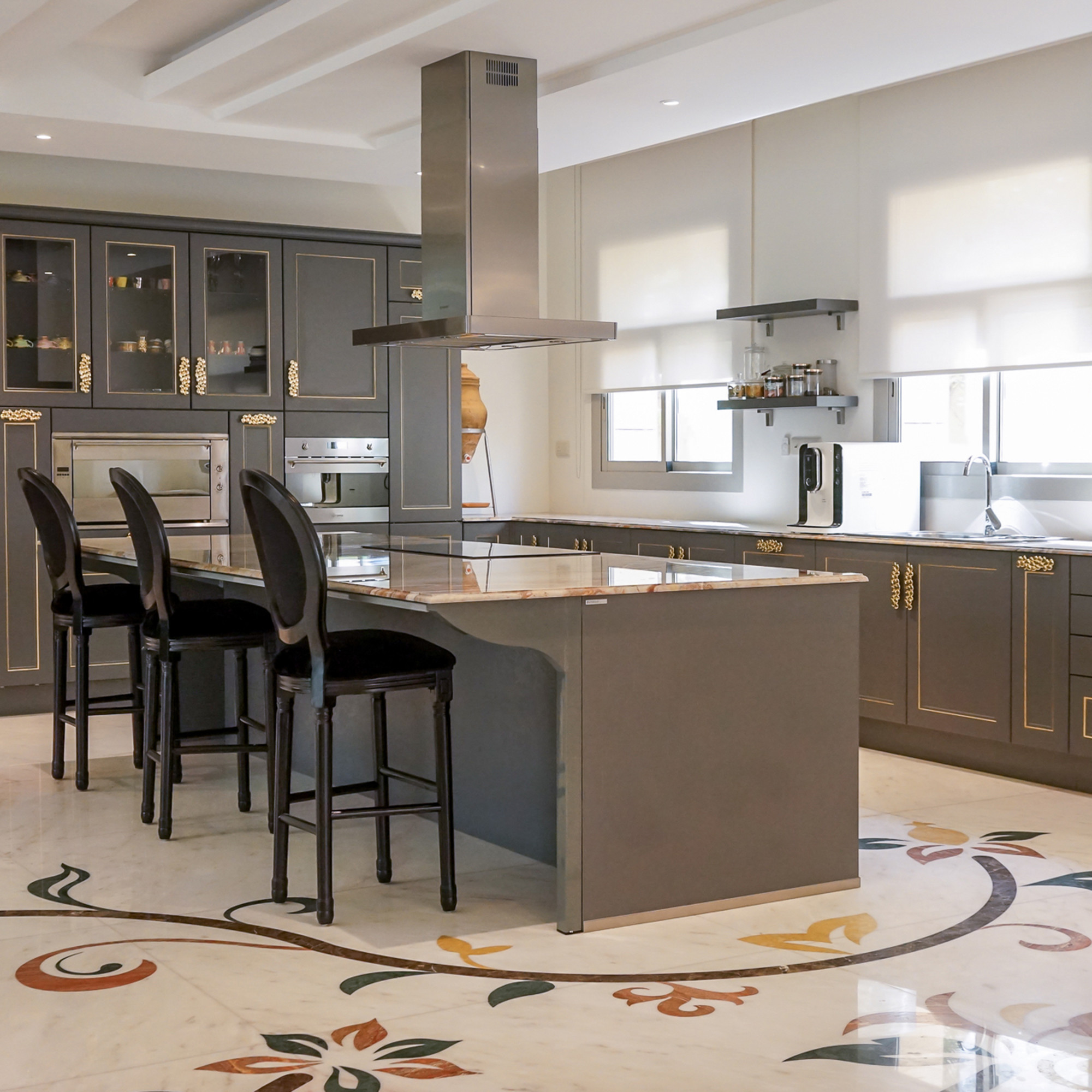 Luxury Contemporary
For the master bedroom, Yasmin chose a neutral color palette with calming colors that would help the client relax and unwind in their personal space after a long day.
However, neutral doesn't mean boring! The luxurious custom made a carpet with gold and grey tones add an element of luxury to the space.
The walls are clad in velvet and antique mirrors frame it on both sides.  All the other walls are covered in elegant, luxurious wallpaper that adds to the calm vibe of the space.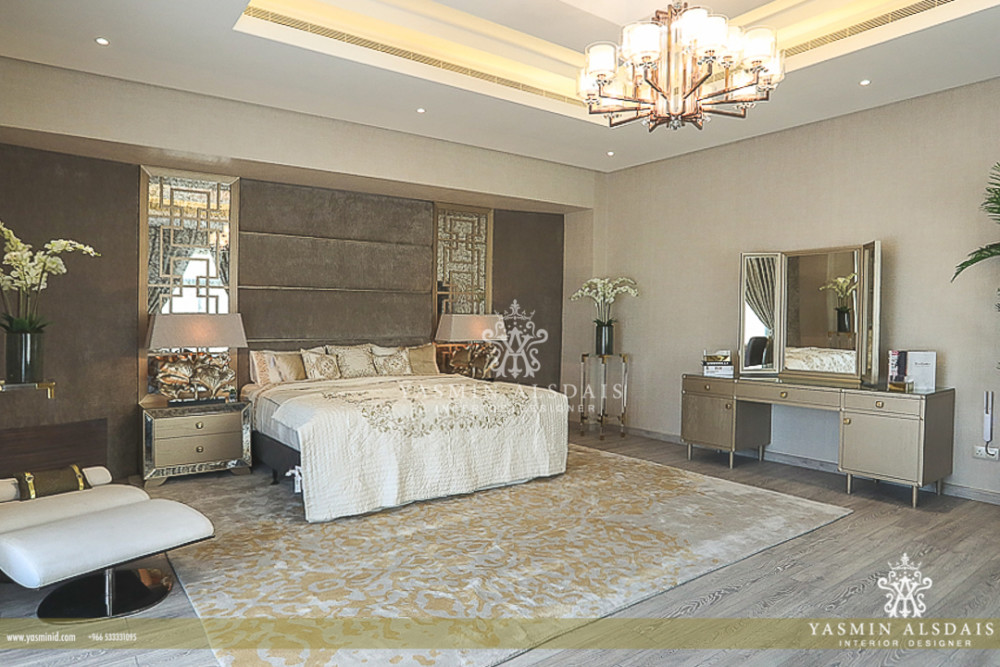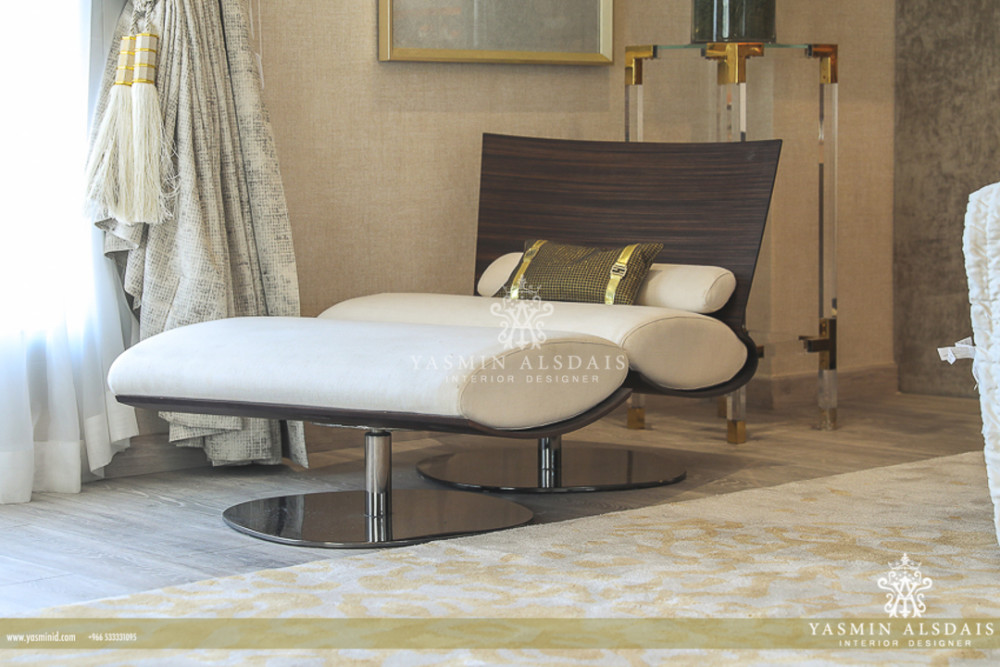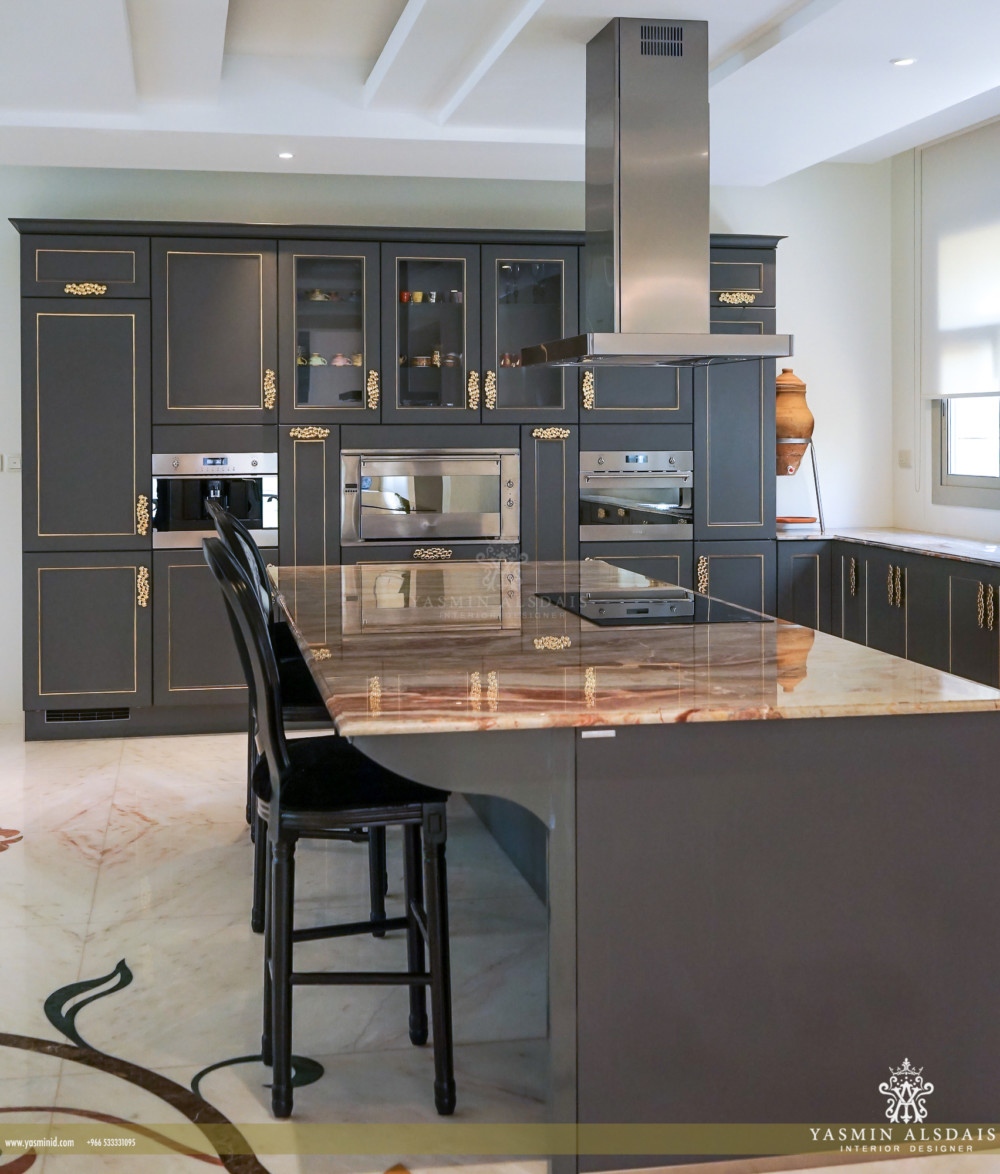 Yasmin designed an American-style, open plan kitchen for this home. She went with a high-end German company – Nolte – that customized the hardwood fit-outs for the kitchen especially for the client. We introduced gold-leaf details for the frames and all the handles on the cabinets to add a touch of glamour to the otherwise sleek kitchen.
A clean yet luxurious marble countertop in the middle is perfect for family get togethers – for a quick breakfast, leisurely baking or cooking sessions – at the weekend.
Yasmin designed the pool area to be a calming space where the client could come in for a quick dip, while also making it functional enough to host small parties. The customized wall covering of waves and the sky is from France. All other artwork in the space is also inspired by beaches and oceans, transporting visitors to a different space.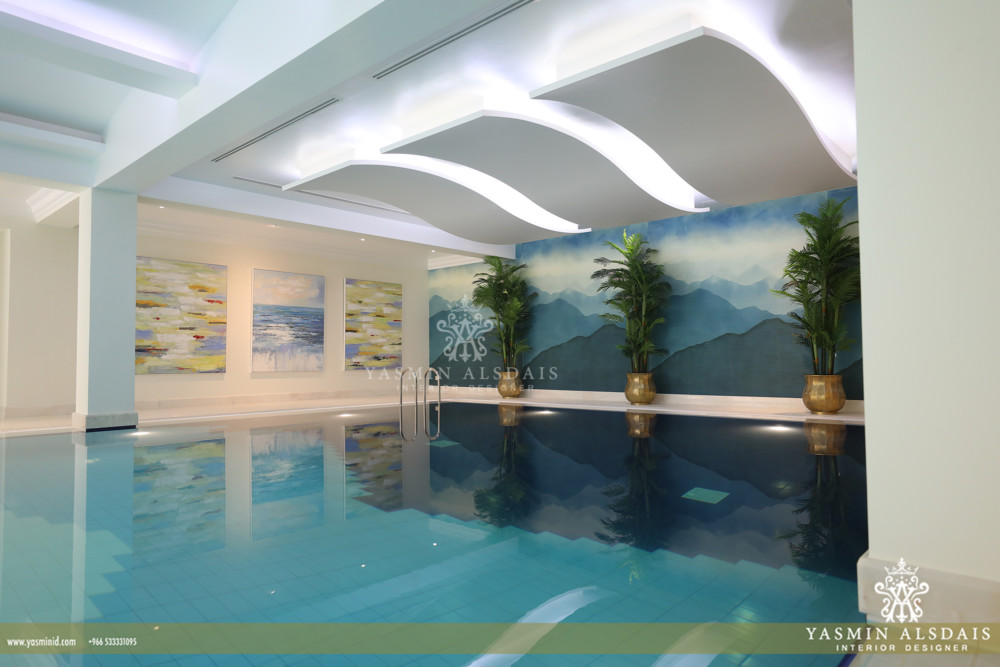 To commission a project like this please get in touch:
Email
Call