Our latest luxurious villa Project
August 8, 2019
Tucked away in the quiet suburbs of Riyadh, Saudi Arabia is this luxurious villa that needed a makeover.
The client came to Yasmin requesting an interior design that is modern yet regal. After consultations, mood boards, inspiration wish lists the client chose to go for a luxury contemporary theme with beige, silver, and royal blue color pallet.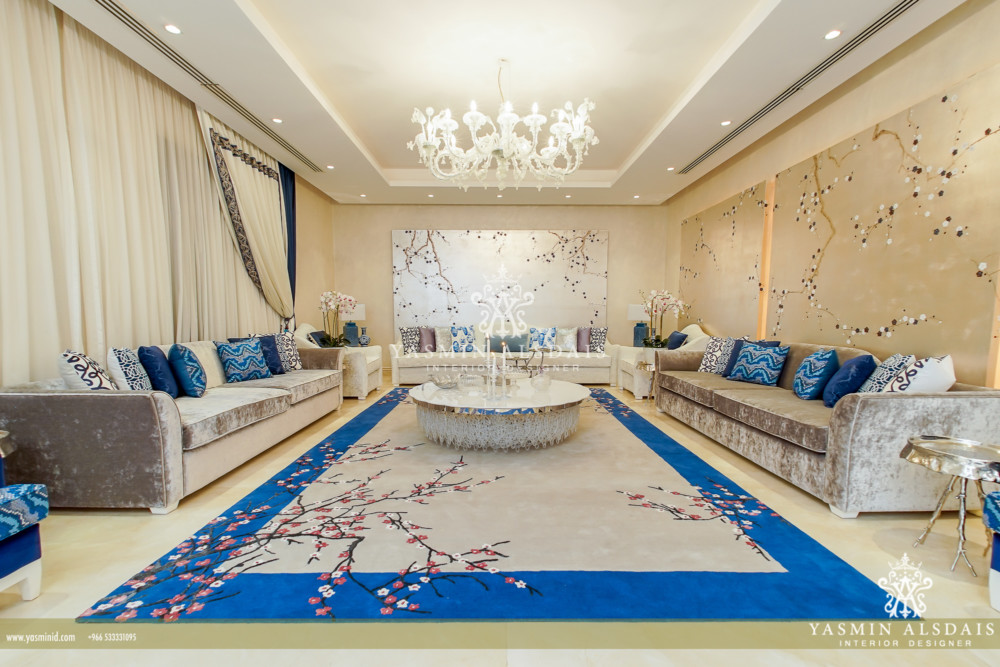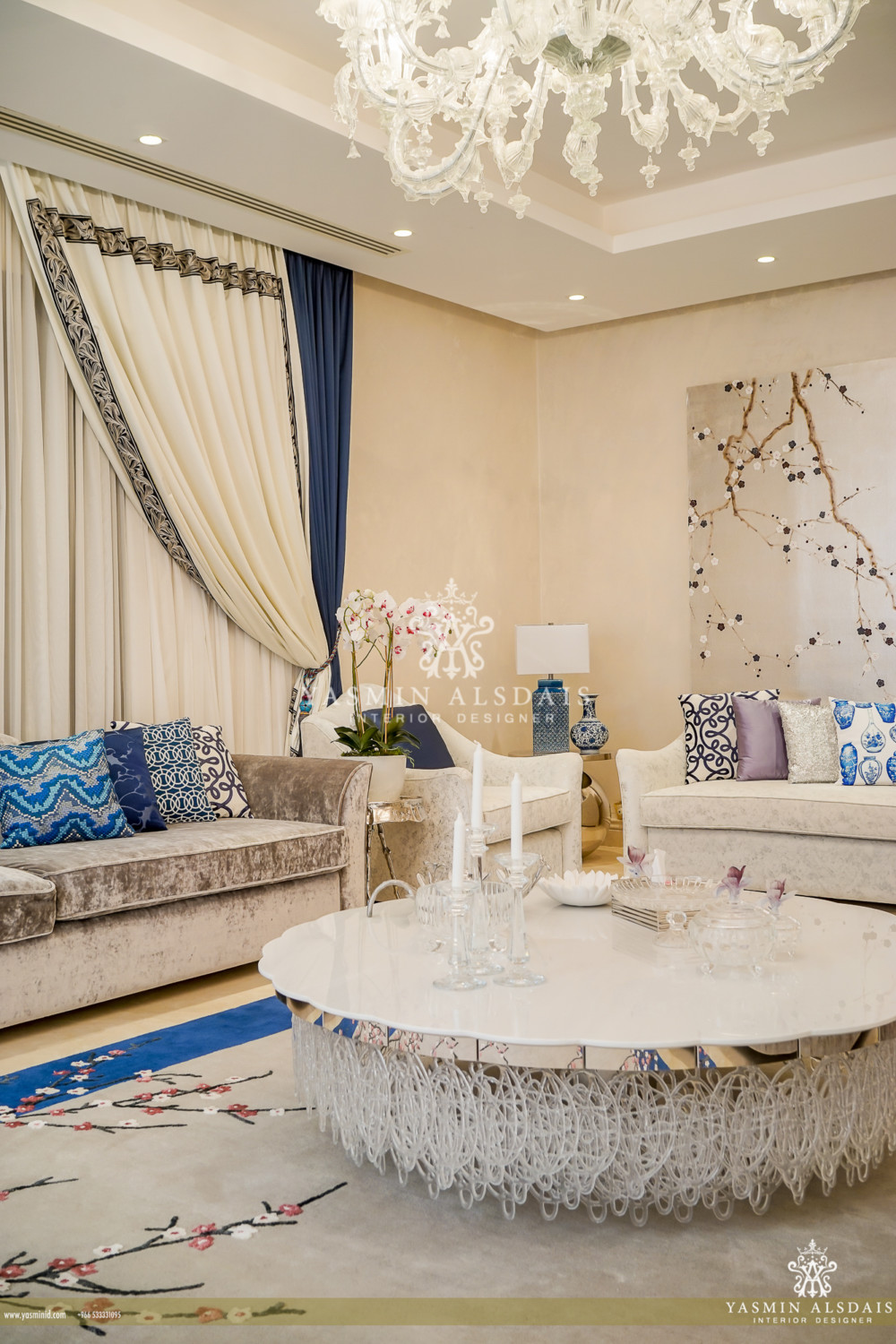 Over four months we worked on the design and construction of this 1,500 sqm space, ensuring that the client's vision comes through perfectly. We used premium materials imported from Europe, from Italian Murano glass chandeliers to custom made carpet made of natural wool.
The Majlis area has two statement pieces – the simple yet elegant custom made carpet, designed to complement the colors of the other fabrics in the space and also the cherry blossom design of the custom-made silver leaf wall covering, the other statement piece.
We used silk fabric to up the luxury quotient and it beautifully ties together the room, giving us this effortlessly gorgeous look.