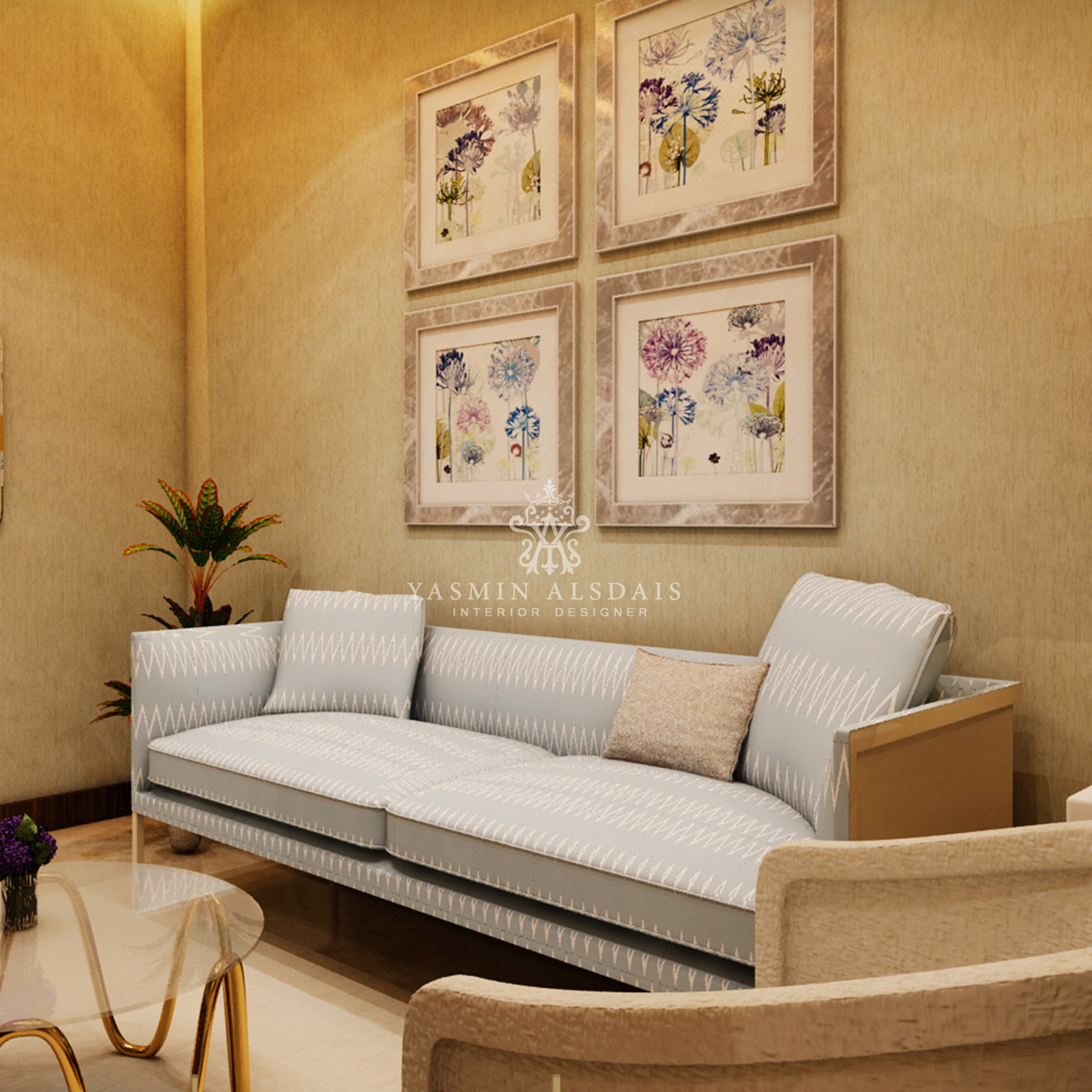 Al Mukarramah Branch Road Sulimaniyah – Riyadh
Luxury Contemporary
The Adama Hospital project was one of our bigger commercial projects. When designing a commercial project of this scale, especially a hospital, considering efficiency and cost-effectiveness are essential.
We provided a flexible and expandable design which considered accessibility, inclusivity, safety and security. The design needed to encompass this wide range of practical concerns without compromising on aesthetic appeal.
Yasmin designed the entire plastic surgery section for women – around 1,500 sqm overall. The hospital asked for a custom design that would appeal to its VIP clientete, so the design and decor had to be luxurious and tasteful.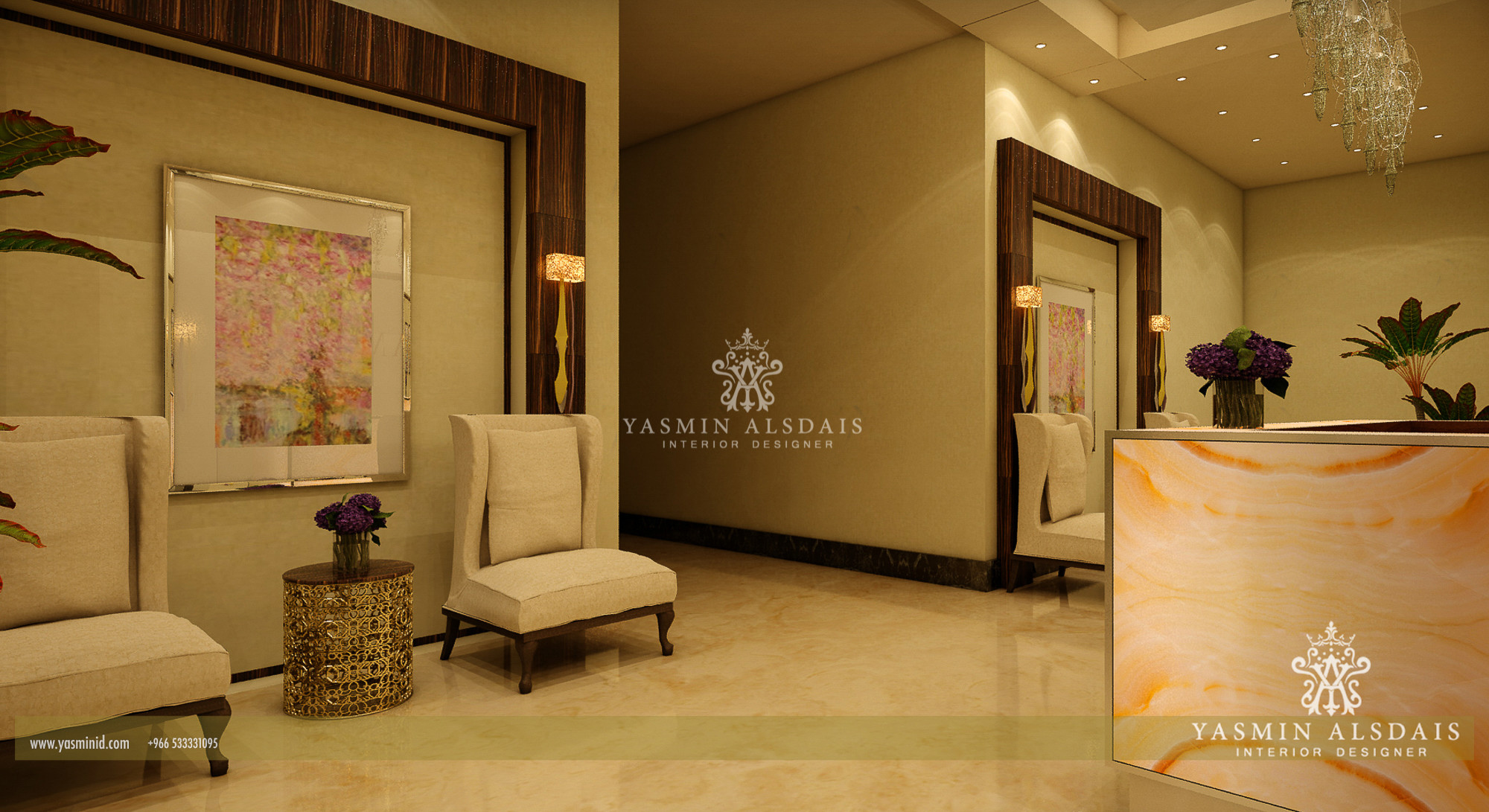 Yasmin started by choosing a color palette that would emanate a calm and serene vibe with tones like off-white, champagne, brown, and beige with pops of purple to add some cheer.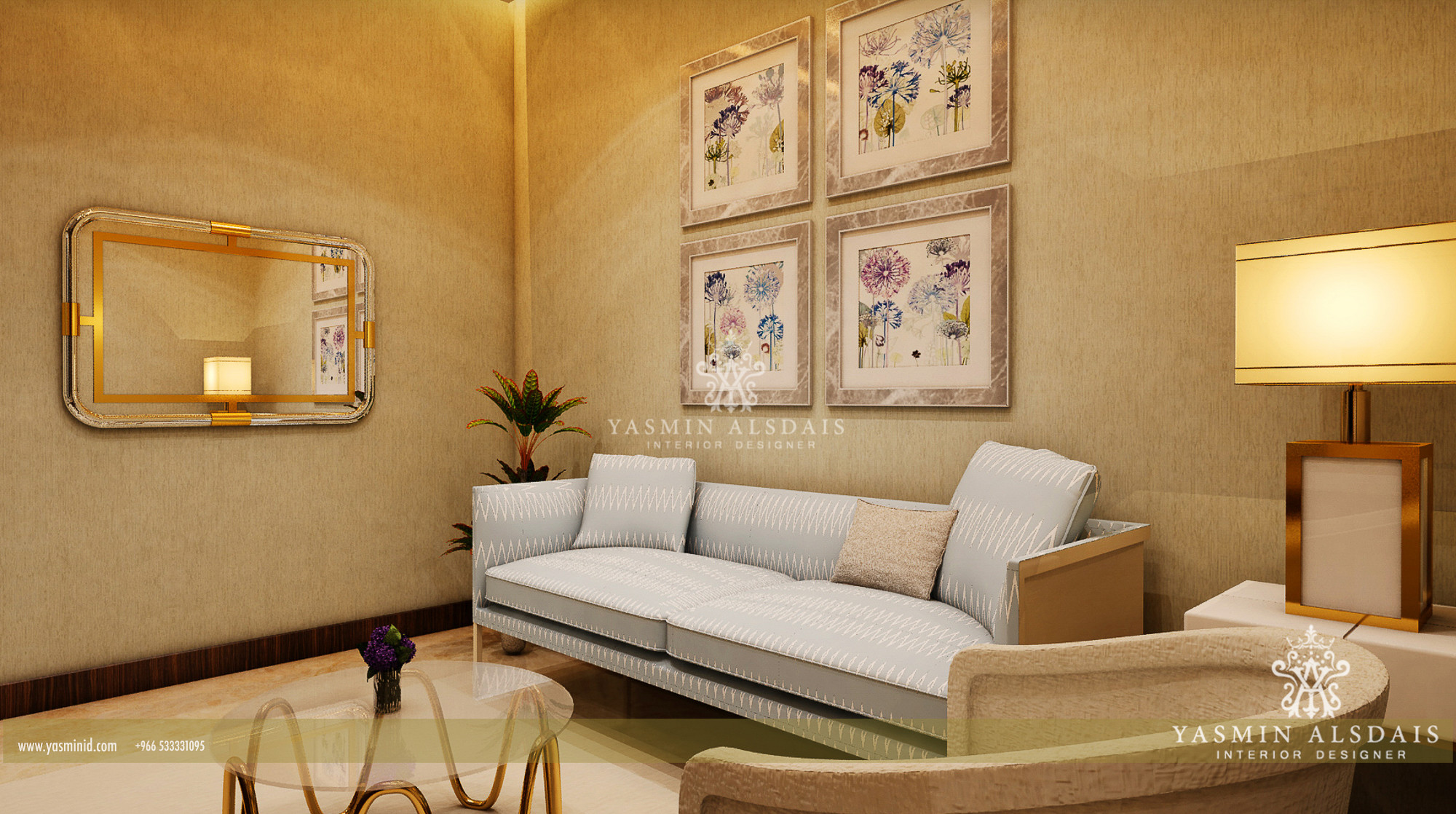 The wooden panelling around the headboard of every bed is designed with light switches and plug points easily accessible to the patient and also a cabinet to store medications for the medical teams.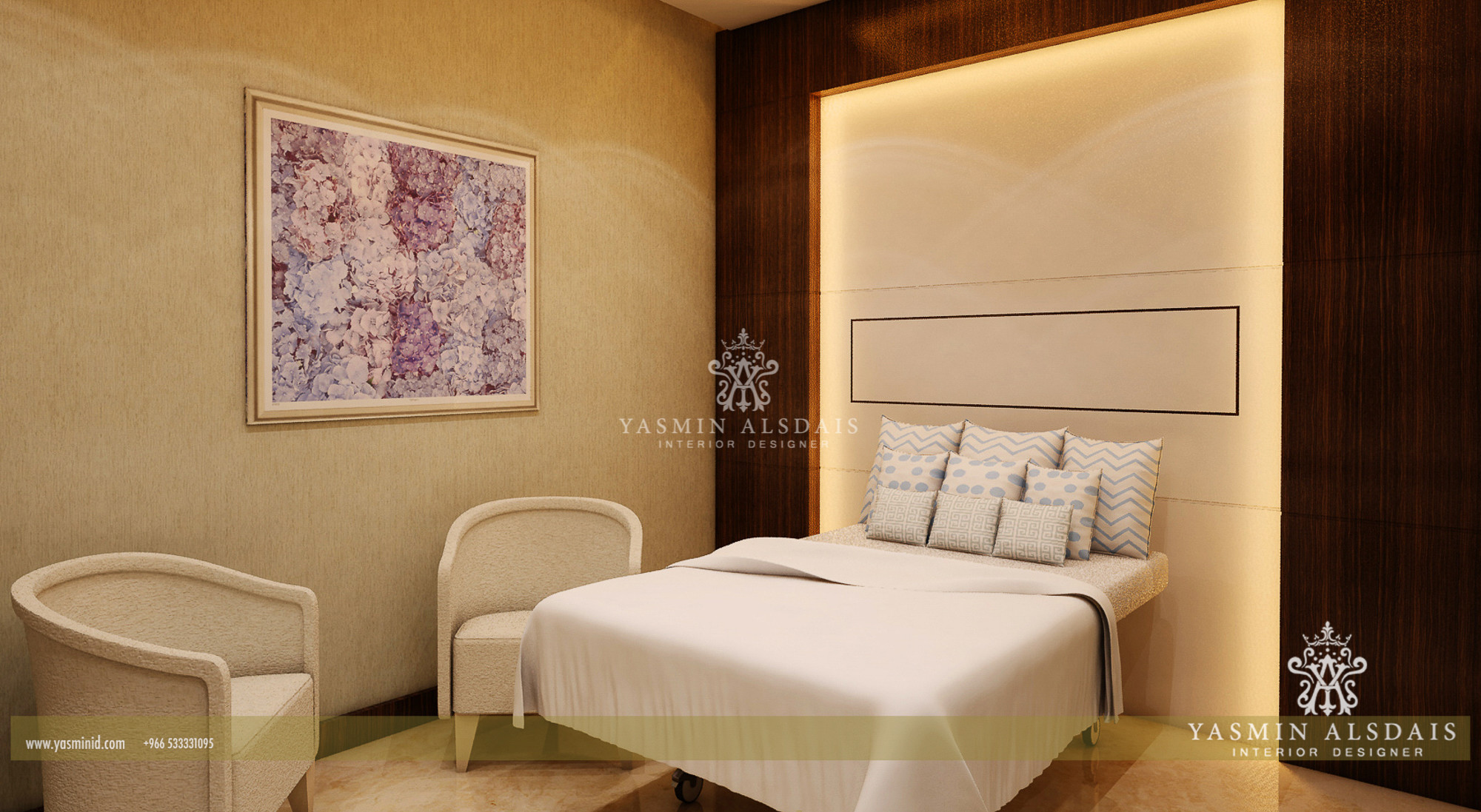 Visual delight for the visitor starts at the entrance, designed beautifully with soothing wall lights, warm colors and elegant artwork.
The reception area is designed with delicate, onyx marble which allows light to pass through it.
Yasmin chose Jonathan Adler furniture for this area, arranged tastefully over the marble floors.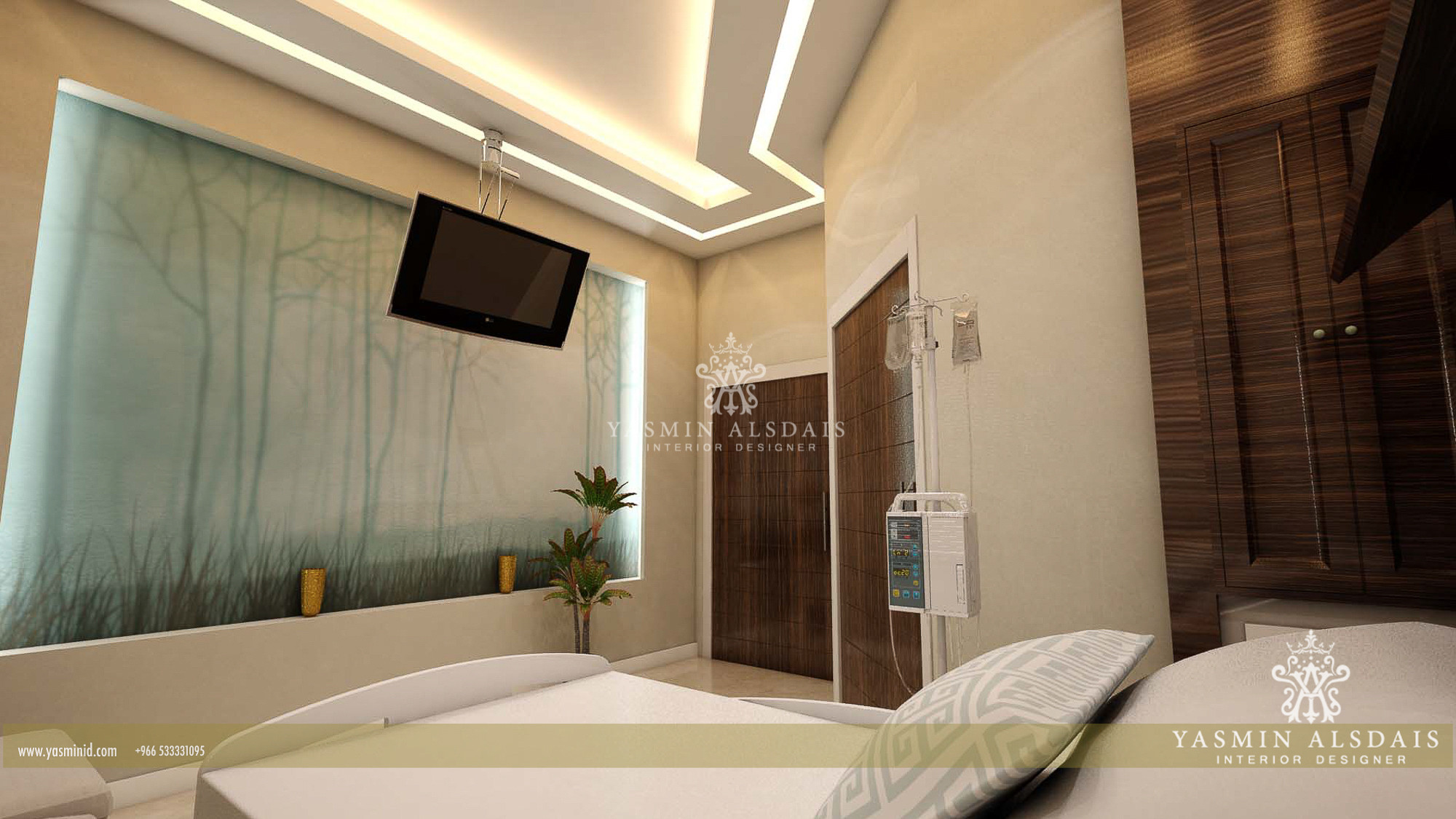 To commission a project like this please get in touch:
Email
Call