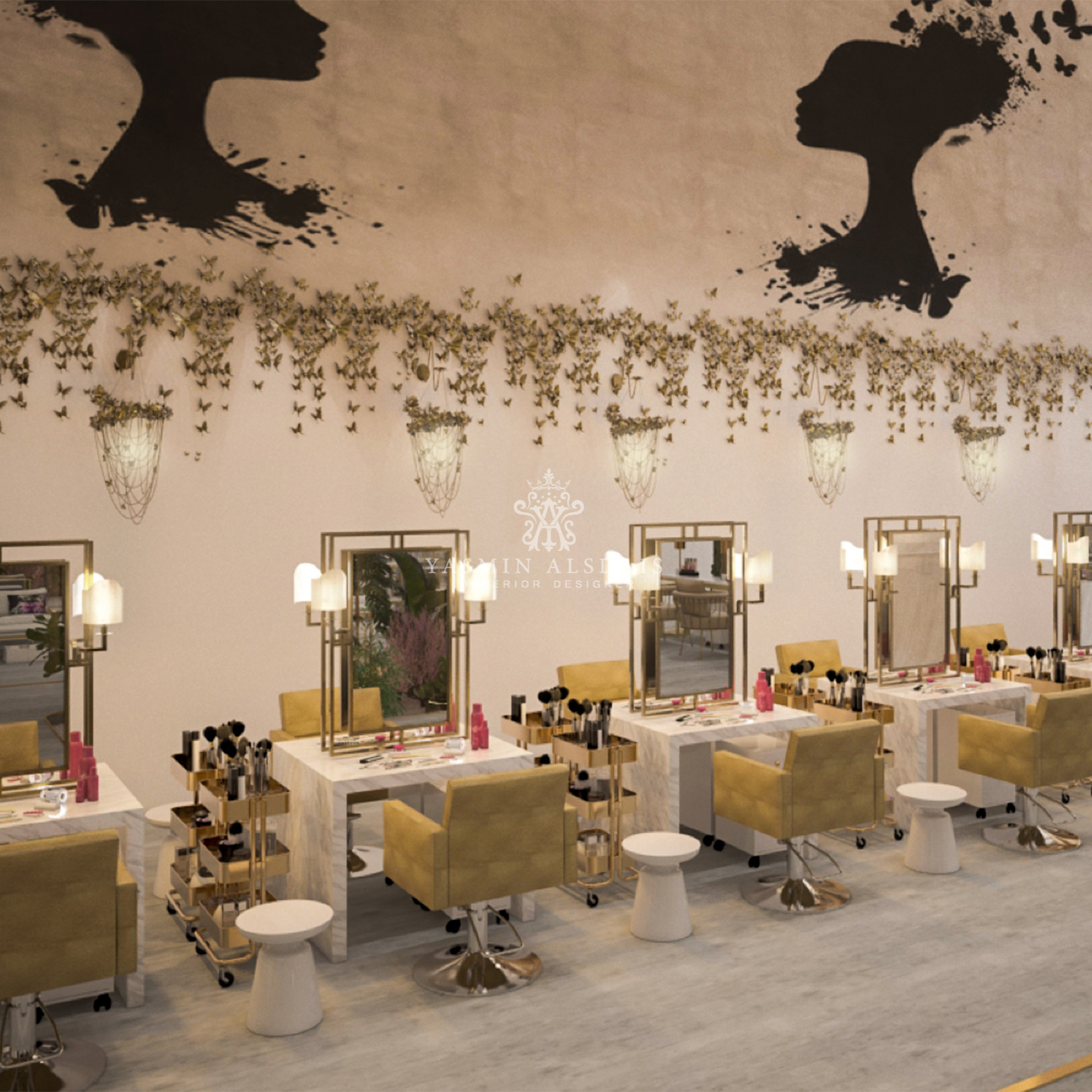 Al Yasmin Street – Riyadh
Luxury Contemporary
Yasmin Alsdais worked on one of the biggest and most luxurious spas and salons in Riyadh. Over two months Yasmin designed a stunning oasis for women to unwind and pamper themselves.
All of Yasmin's projects start with detailed research on the needs of the client. In this case, the requirement was for a luxurious and modern space where women could have a relaxing day getting facials and massages or catch up with friends over group pedicures. Yasmin decided to work on a mix of Art Deco and contemporary luxury theme with custom color palettes for each zone.
For the entrance, we chose a color combination of off white, purple, gold, and antique brushed paint in grey.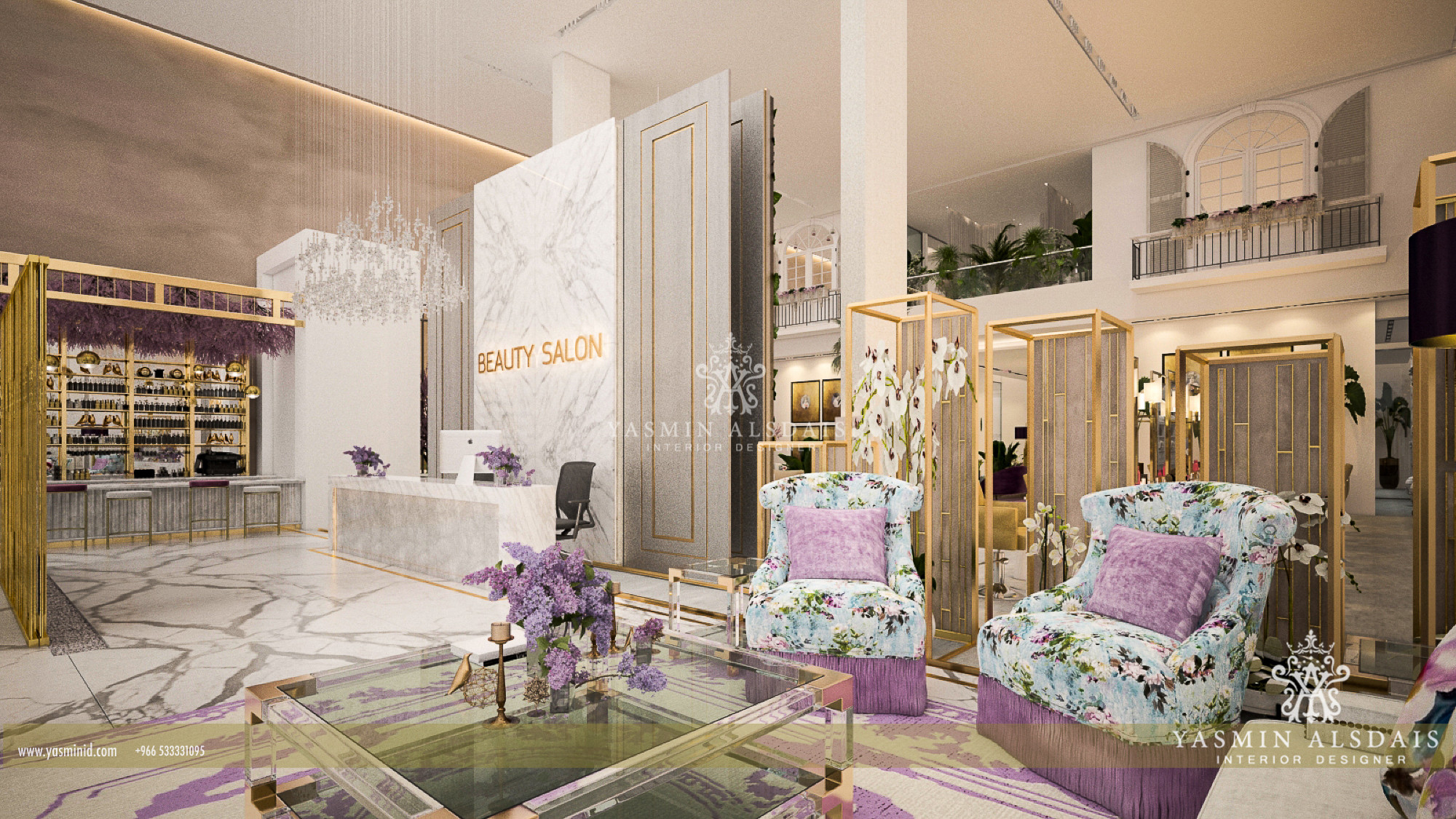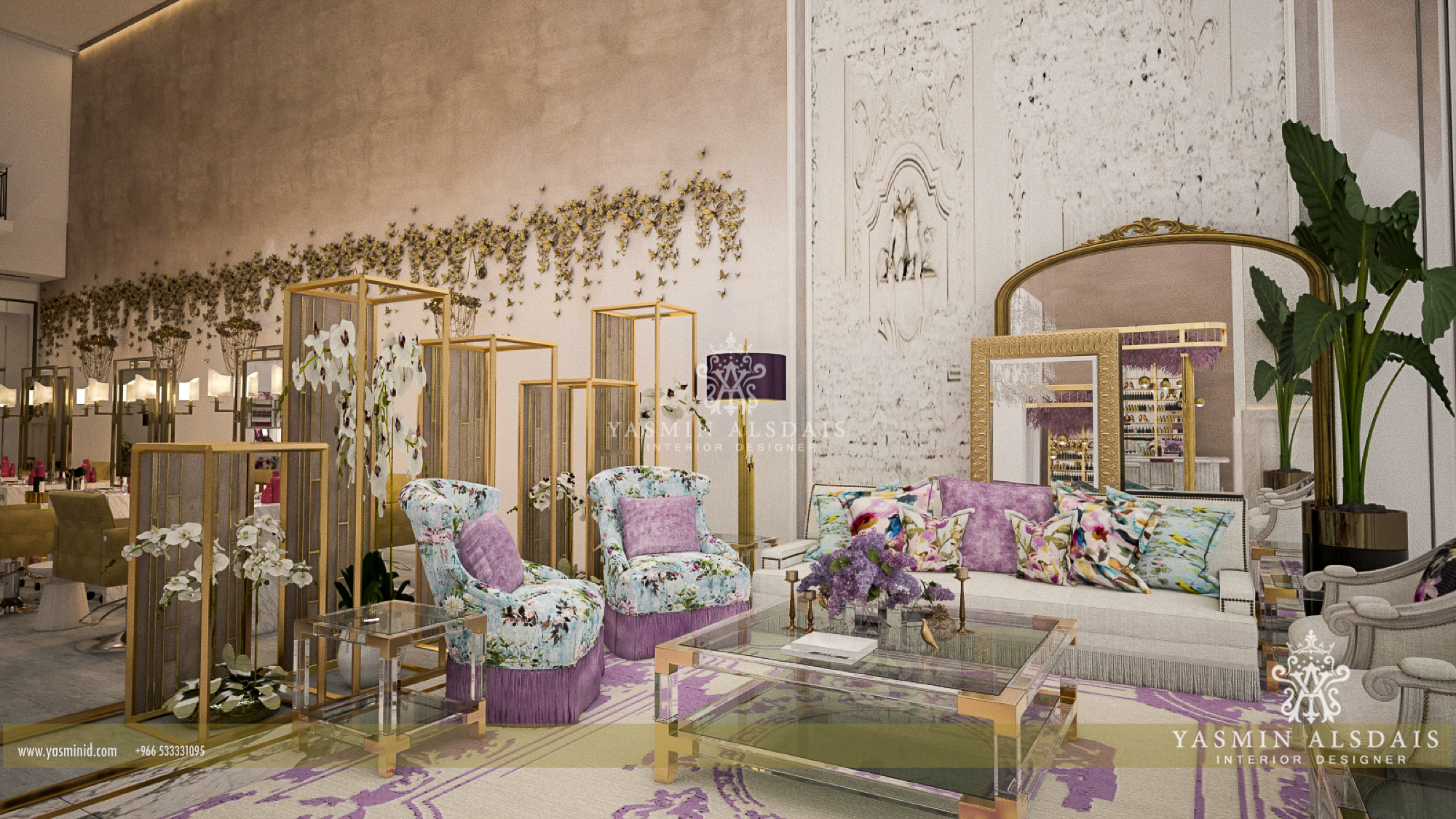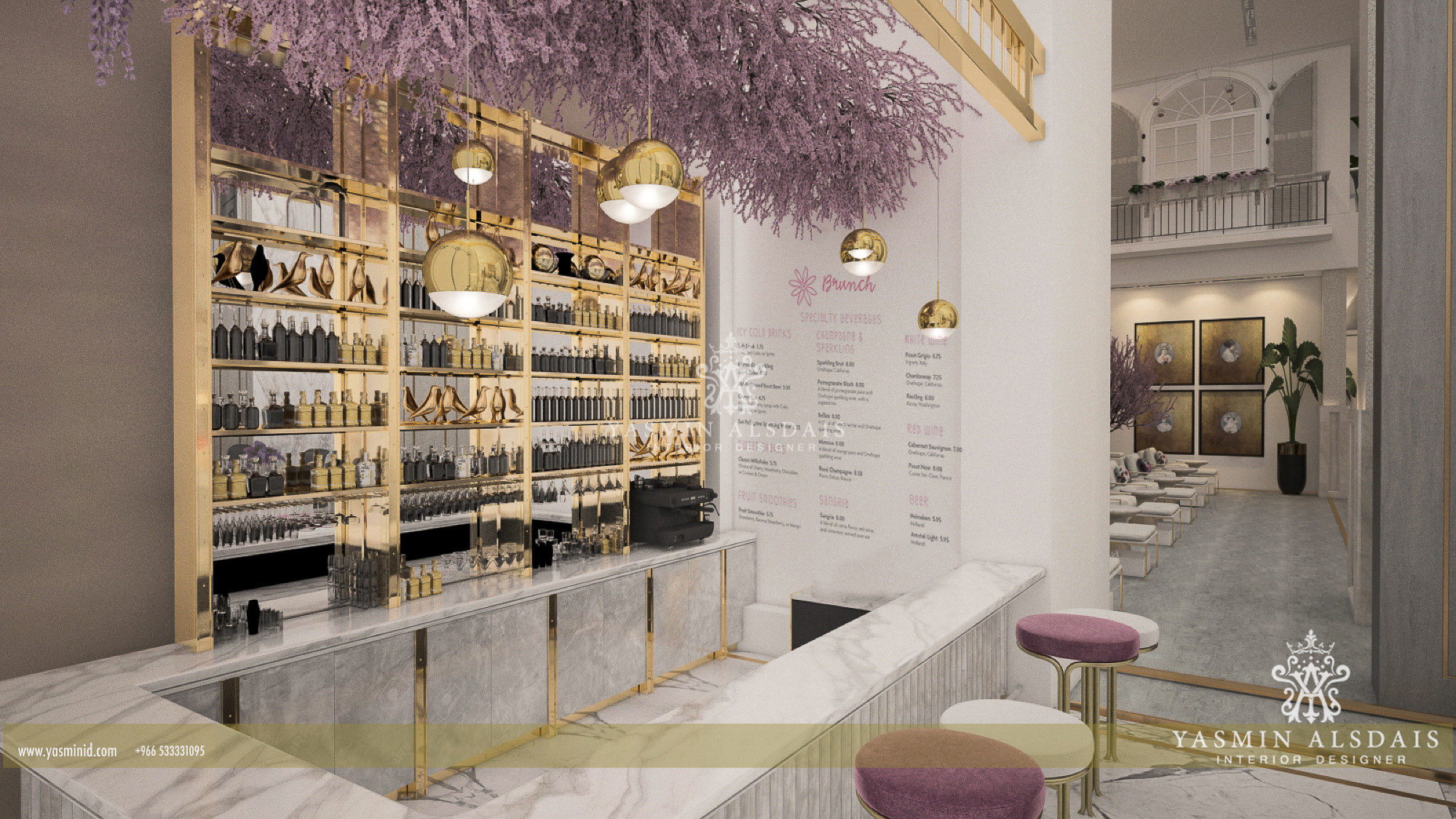 The makeup and hair station area is equipped to be full service; each section has its own lighting. Every need of the client is anticipated, including details such as small tables next to each station where the client can rest her cup of coffee or bag. The wall facing the seats has a unique design of women with butterflies flying around their hair to symbolize relaxation and a freeing of the spirit.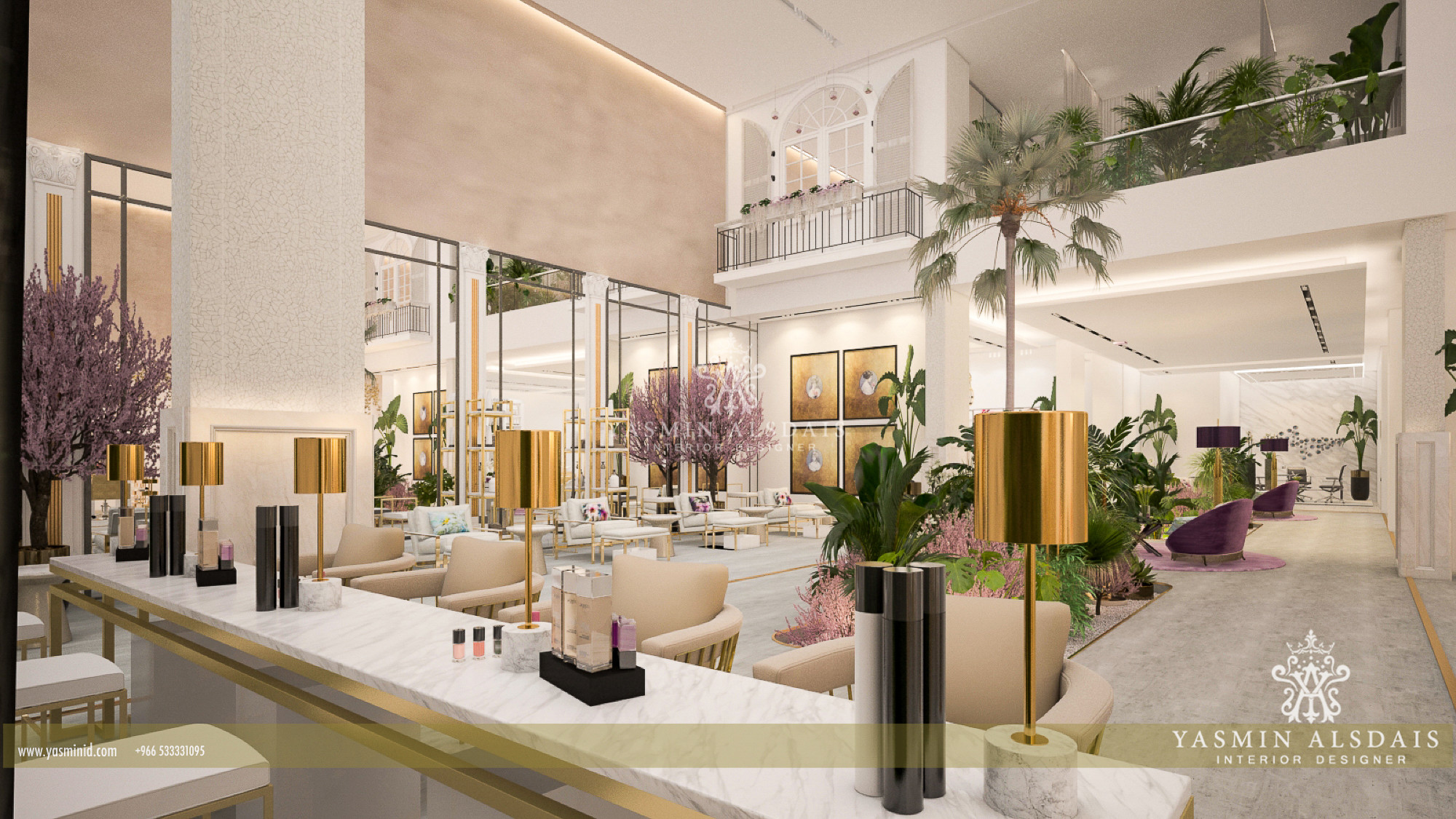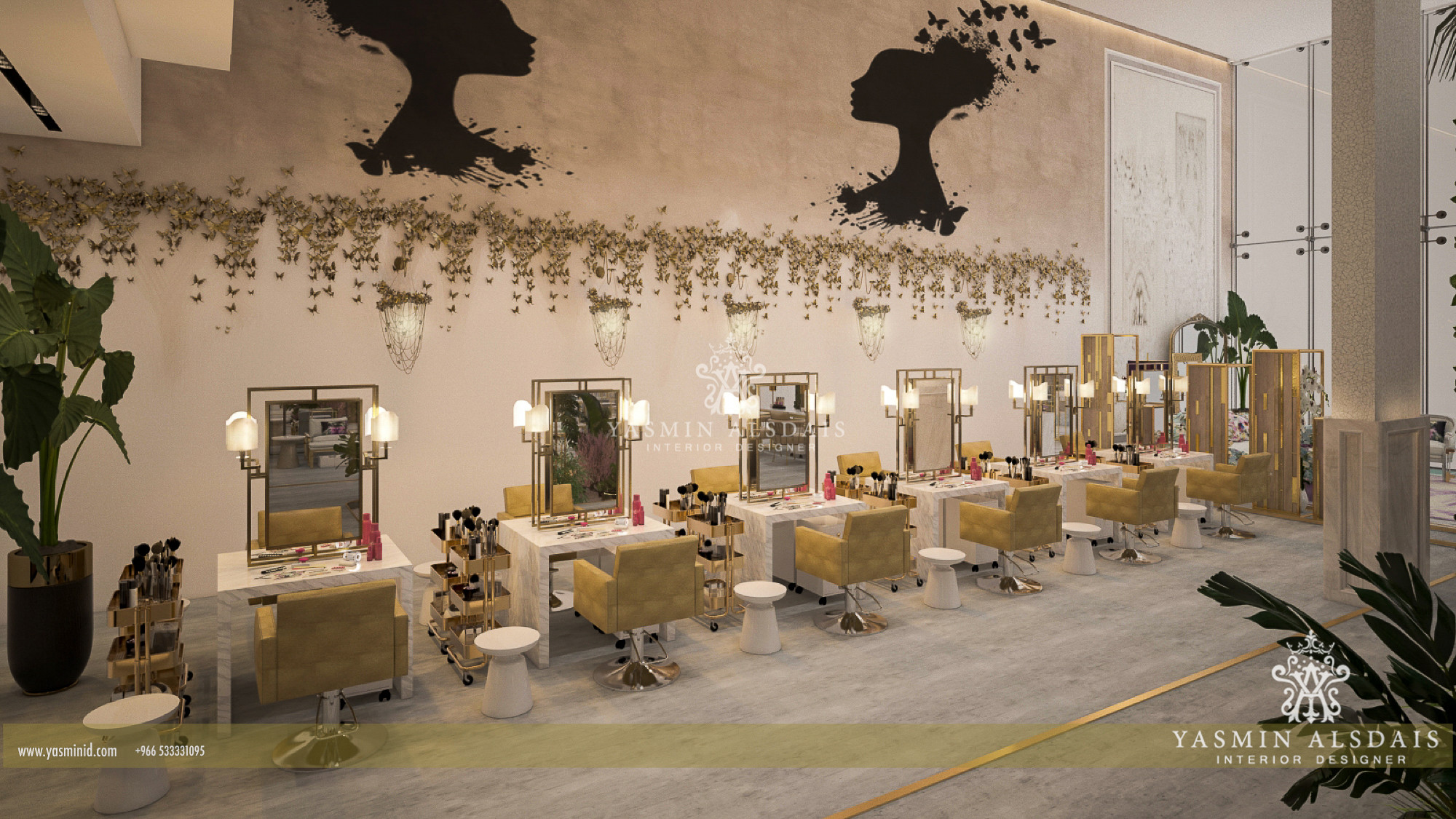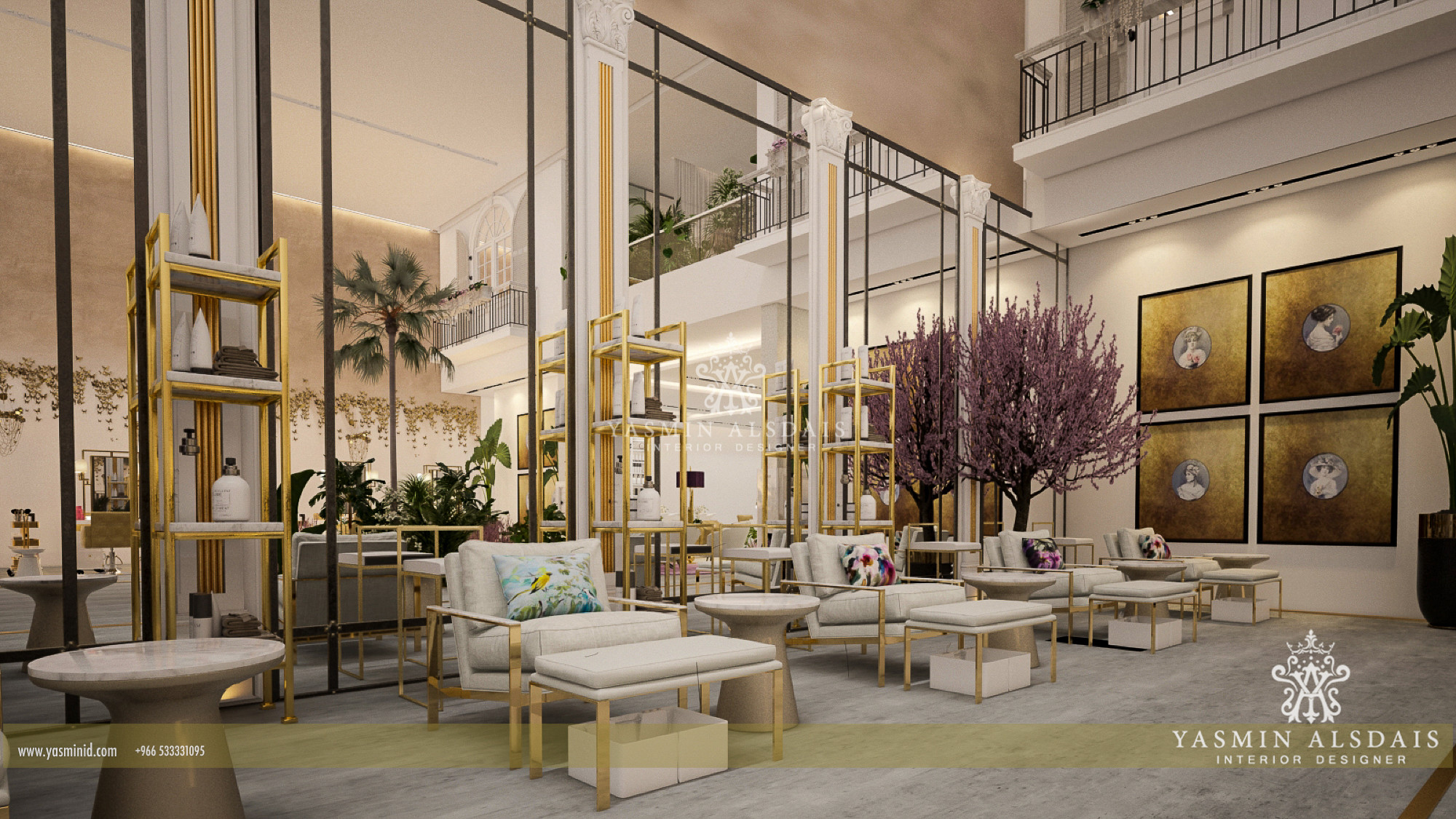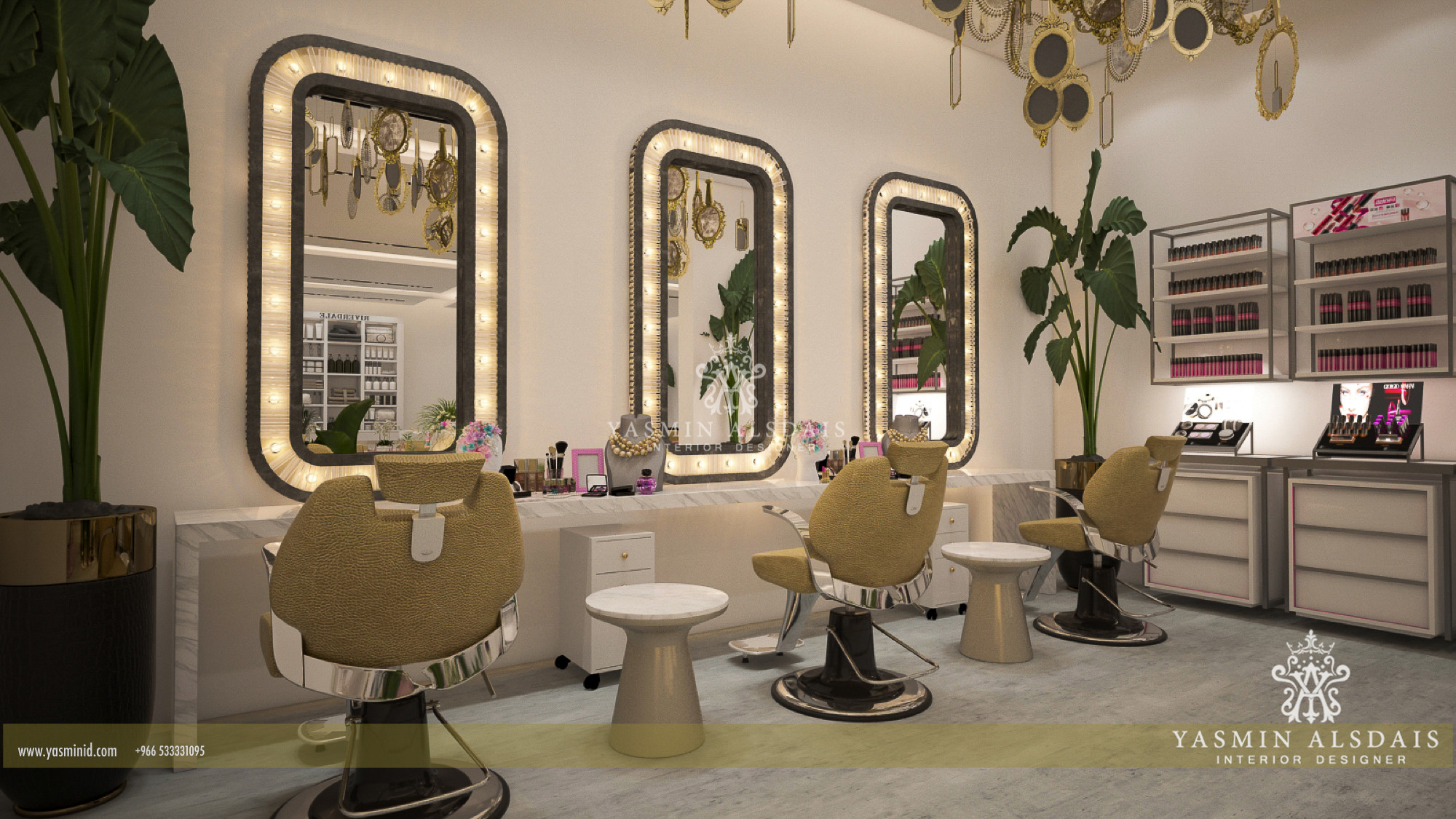 The mani-pedi area on the second floor has another unique design. Huge mirrors line entire walls to open up the space. The space is further livened up by purple colored plants that add color to the mostly neutral space.
Yasmin succeeded in creating a stunning yet relaxing space where women feel like royalty while getting their hair and makeup done!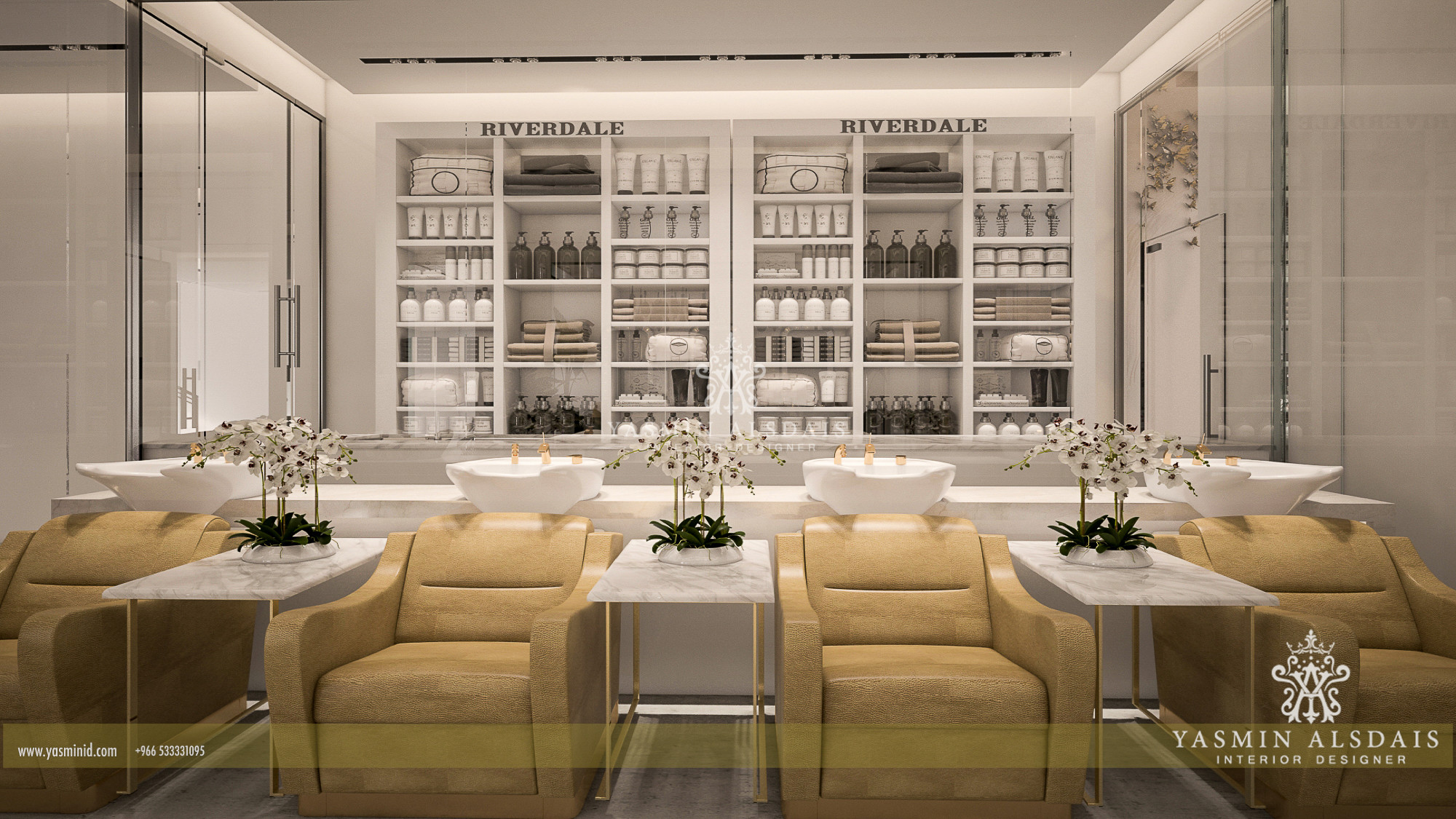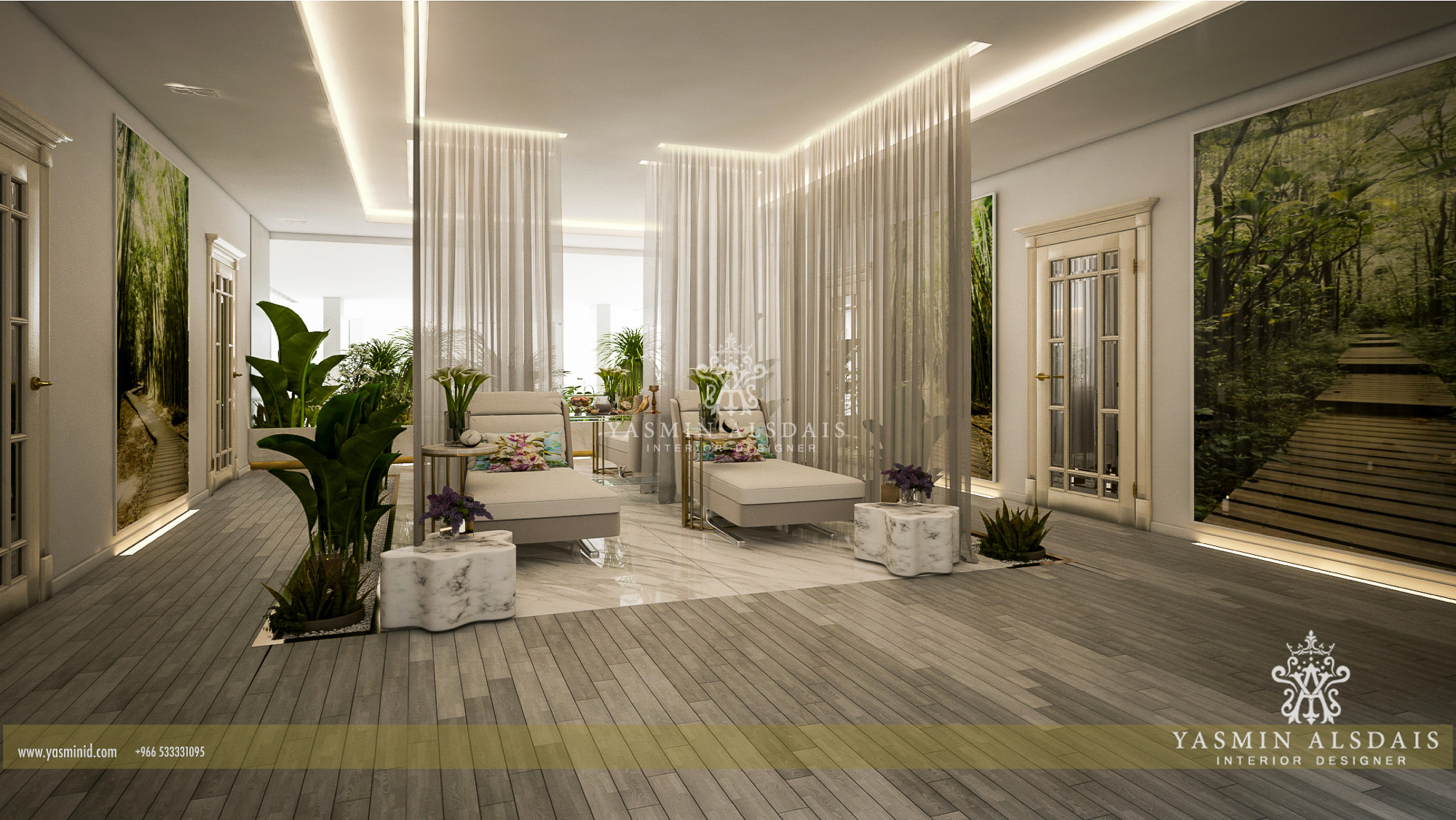 To commission a project like this please get in touch:
Email
Call