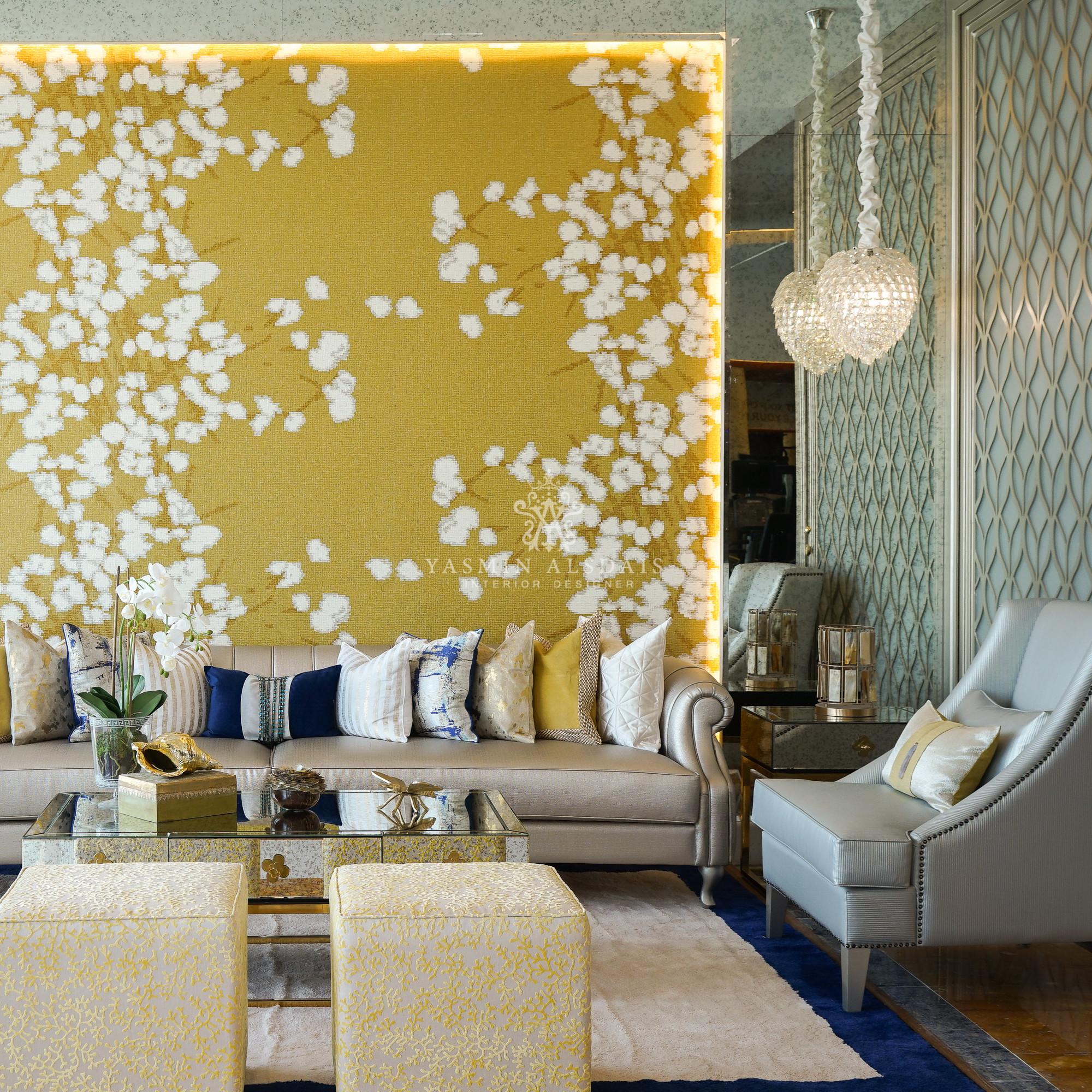 Luxury Contemporary
In the posh Yasmin District of Riyadh lies this sprawling 1200 sqm luxury gym for ladies. This Fitness Forever Gym designed by Yasmin Alsdais is one of its kind, both in scale and vision.
The client brief was simple: a luxury gym for VIP clients. Starting from there, Yasmin built a mood board of luxury fashion with a focus on Versace products, that was enthusiastically received by the client.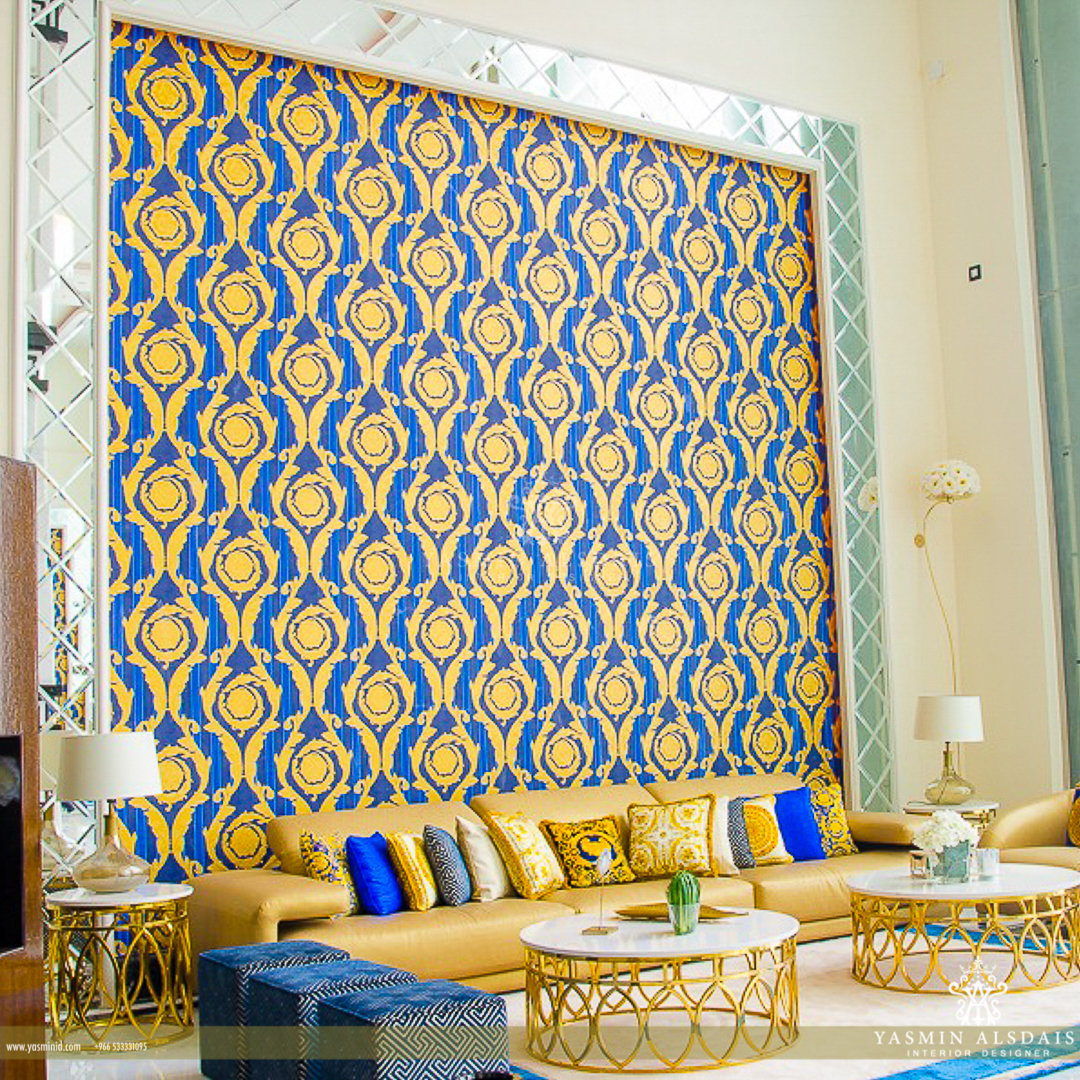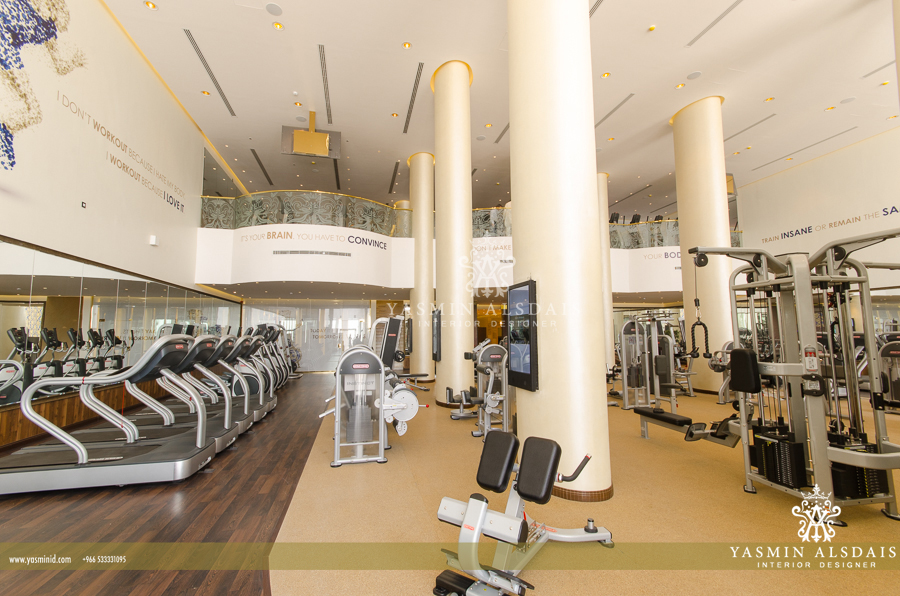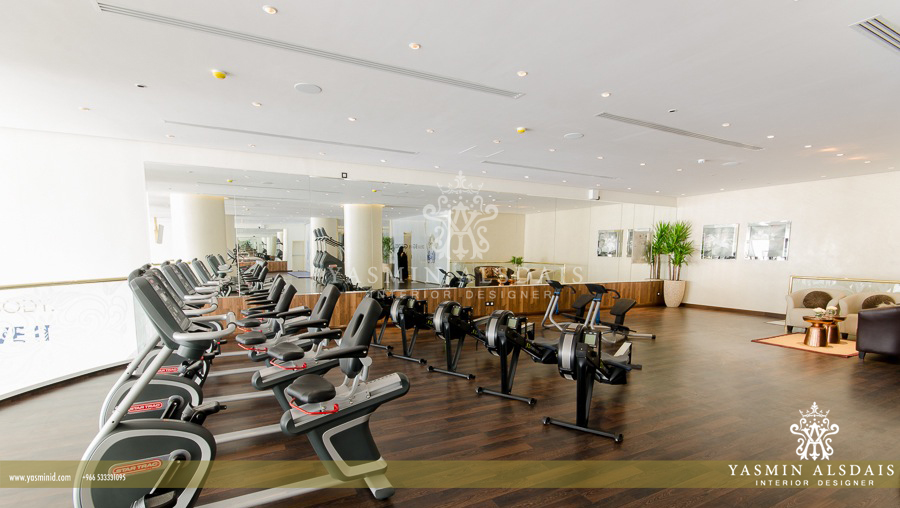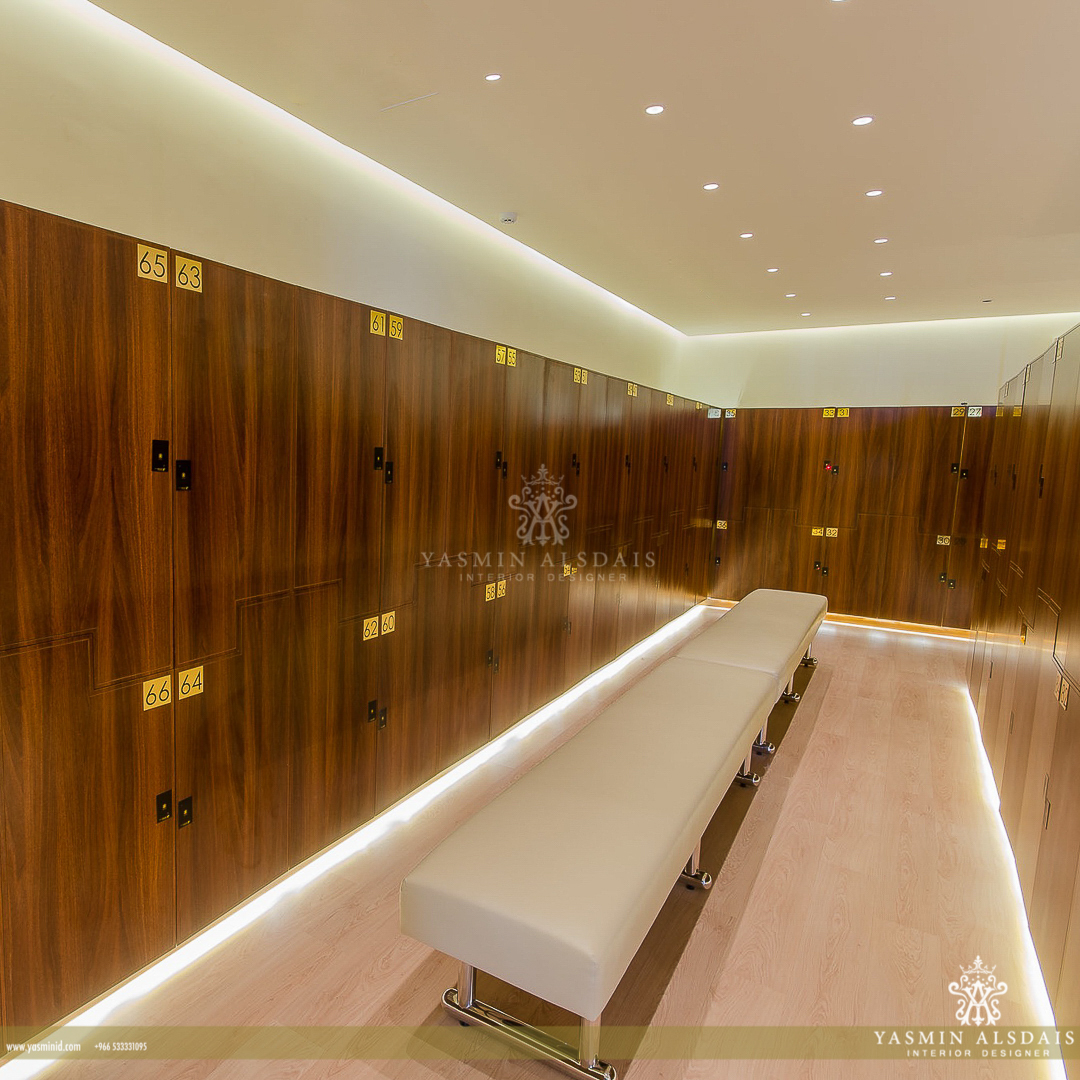 Yasmin chose a color palette of Gold, Royal Blue, Beige, White, and Baby Blue with a luxury contemporary theme. The luxurious interiors have furniture, upholstery, and décor in leather, natural wood and mirror.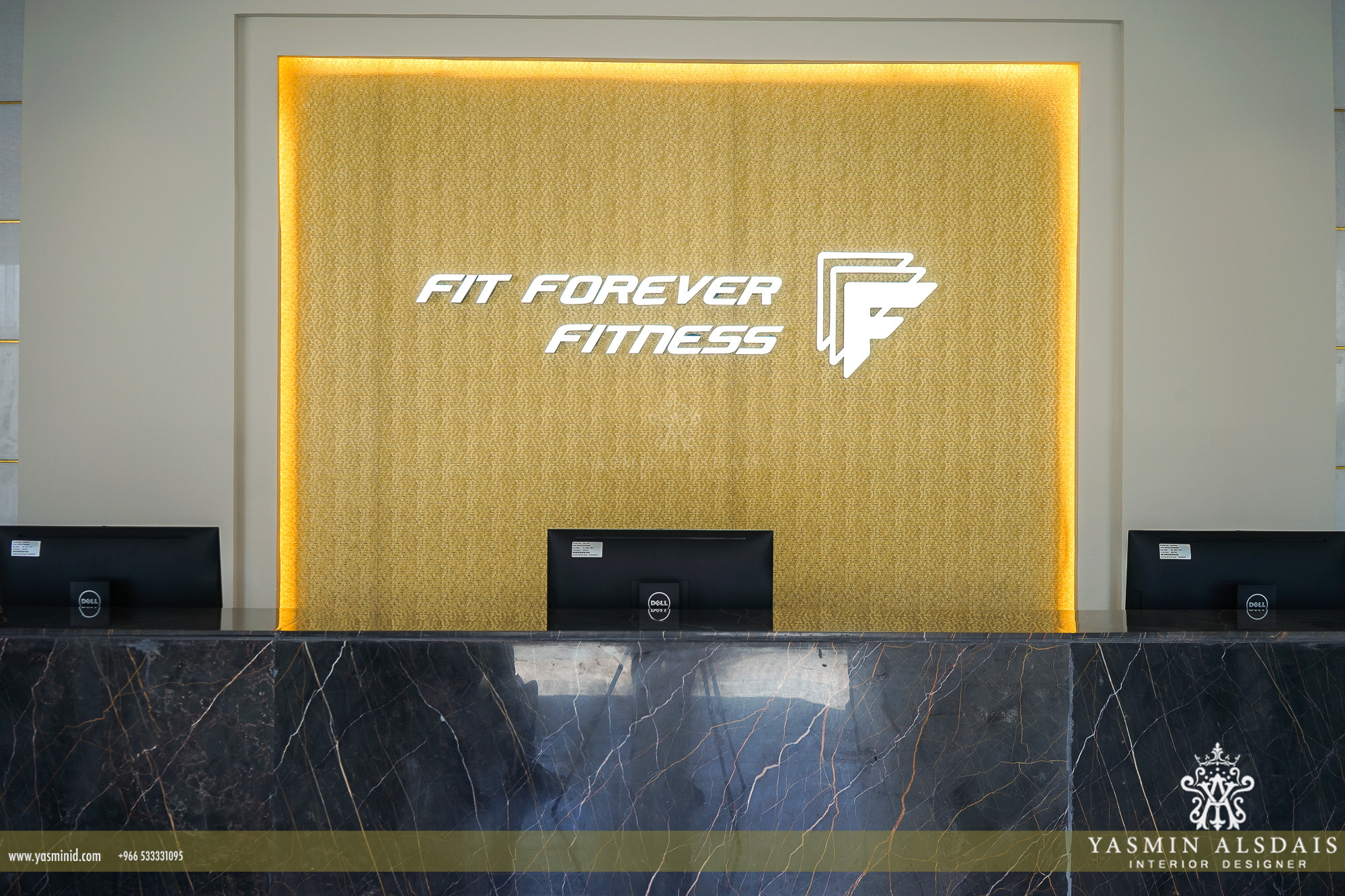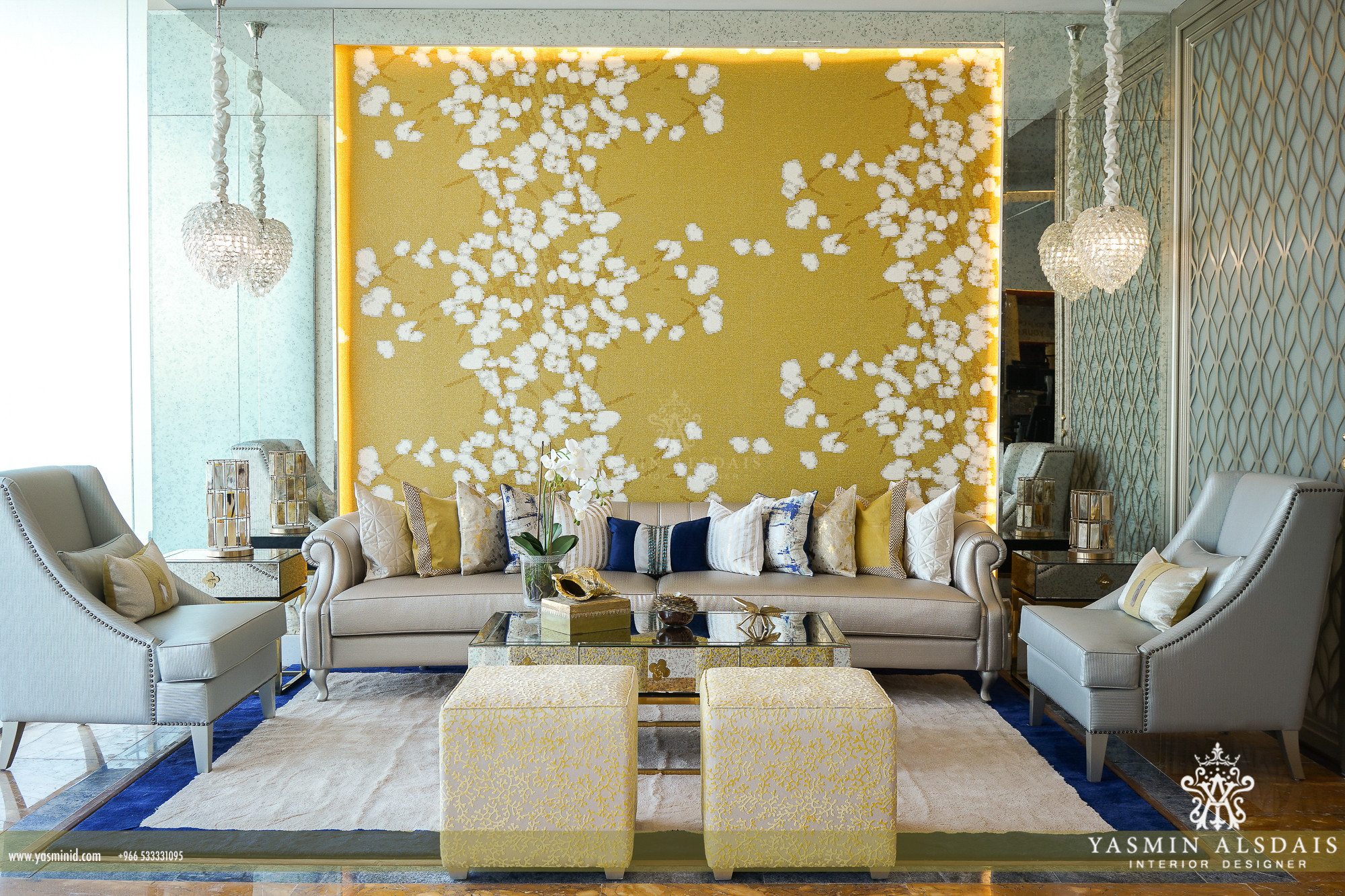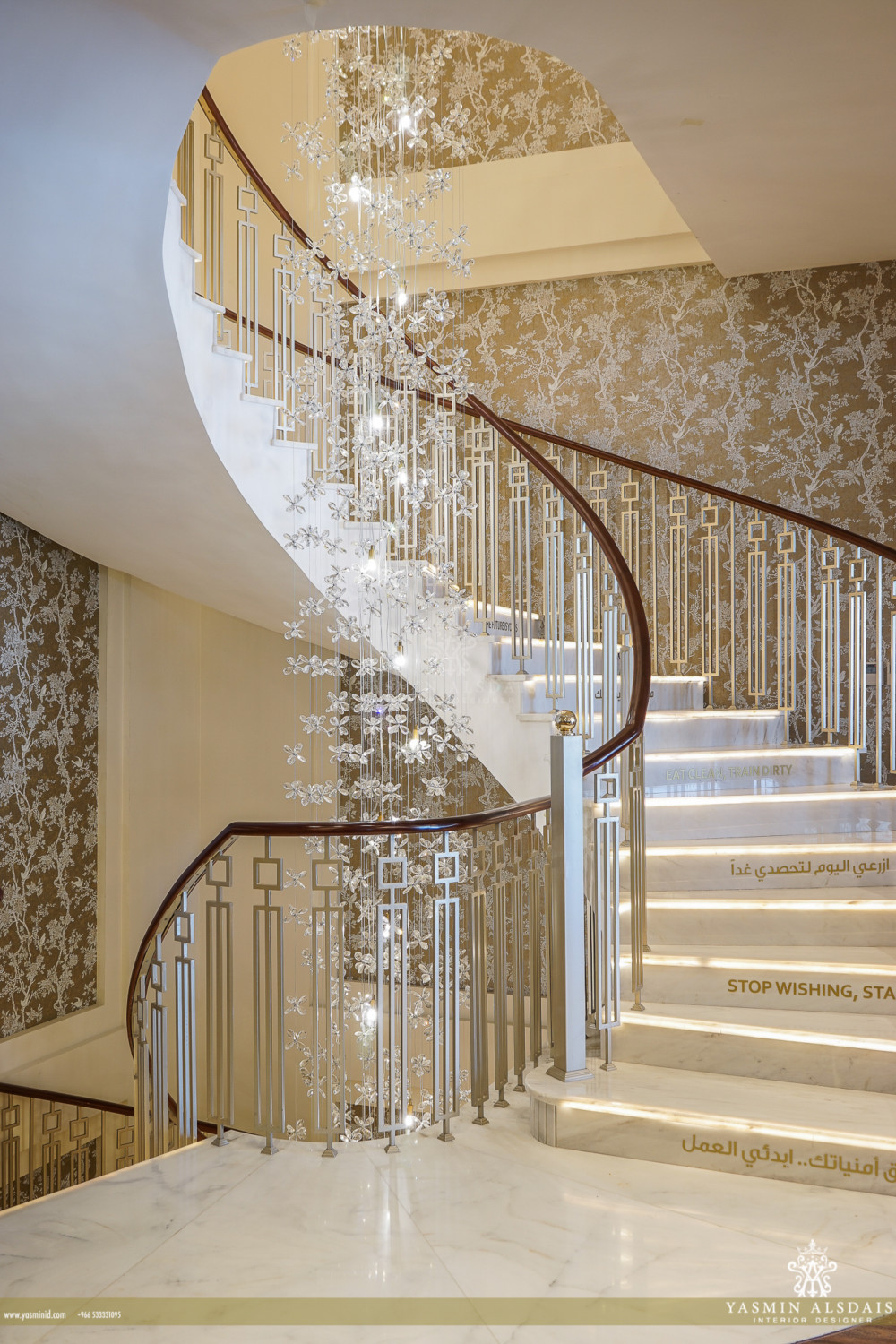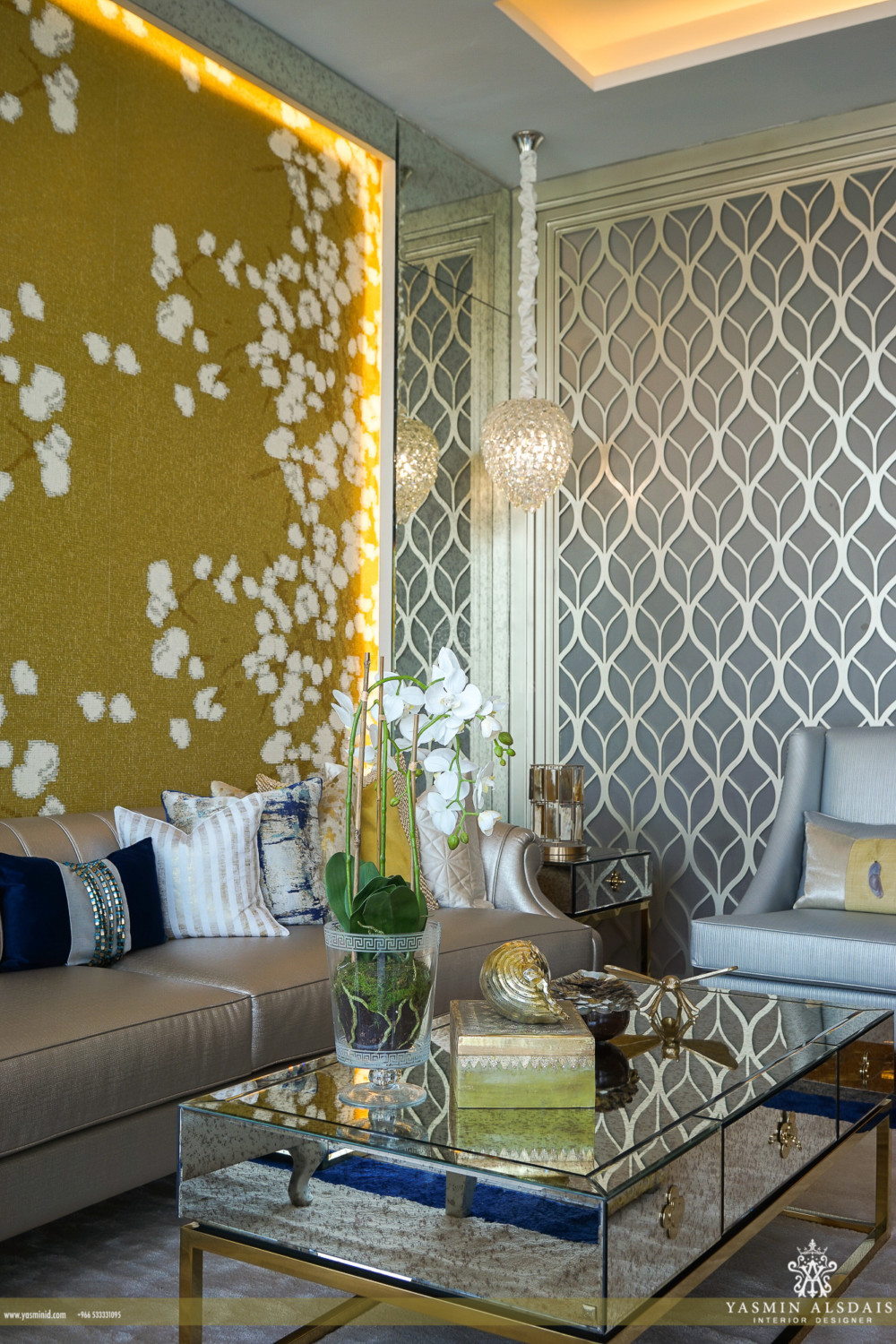 We used different Versace products such as carpets, fabric and wallpaper from the legendary Italian design house. Some of the other European brands we used include Natuzzi, Designers Guild, and Royal Collection.