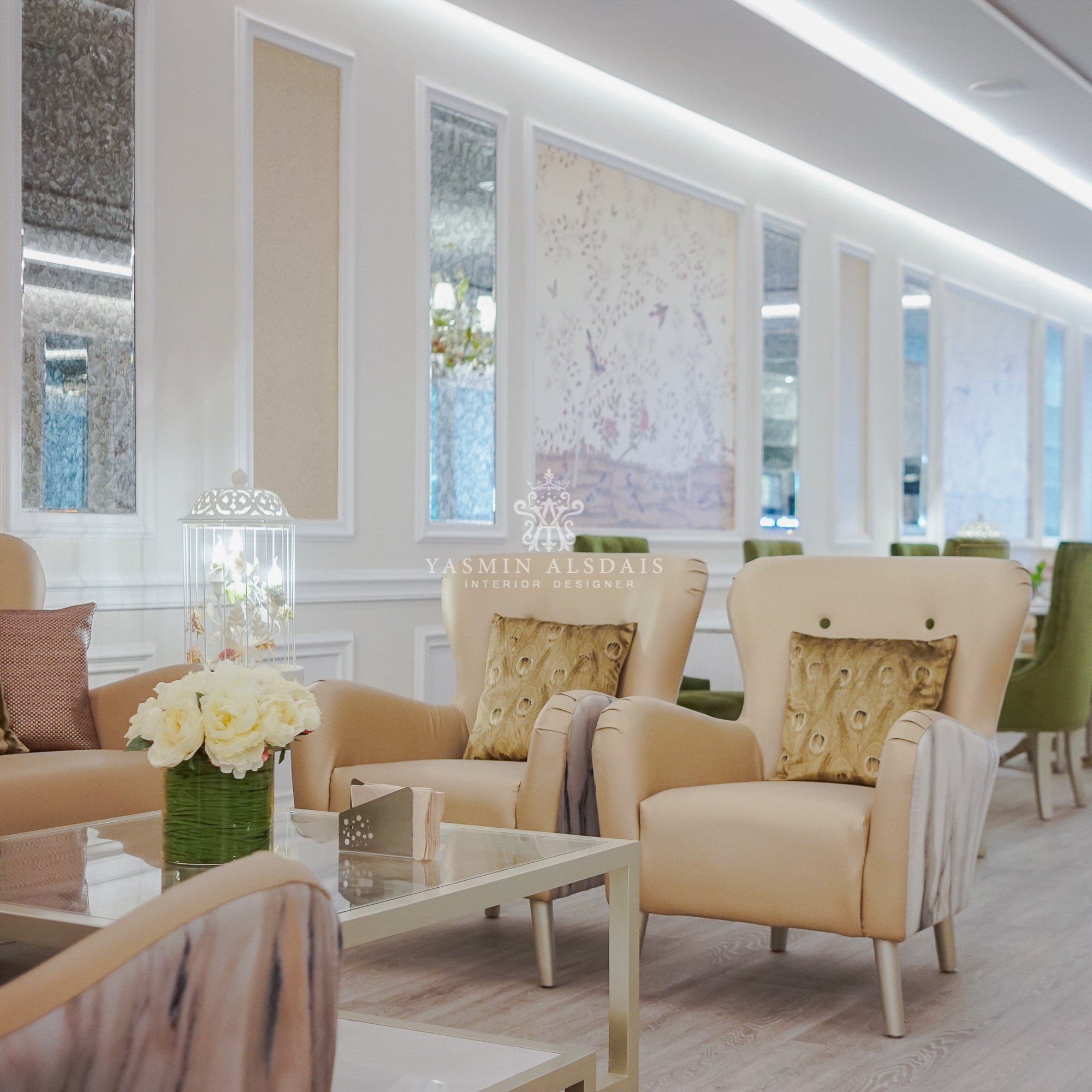 Luxury Contemporary
This charming Gym Cafe was a small 'project within a project': Yasmin Alsdais designed and oversaw the design and creation of this quaint yet luxurious café attached to one of Riyadh's best luxury gyms.
The client wanted a relaxing and comfortable area for the gym-goers, somewhere they could unwind after working up a sweat in the gym.
Yasmin sat with the client and after a few brainstorming sessions settled upon a French-inspired décor for the interiors. We started by using French gypsum for the walls, then the focal point is an intricately designed hand-printed wallpaper in the centre from Fromental.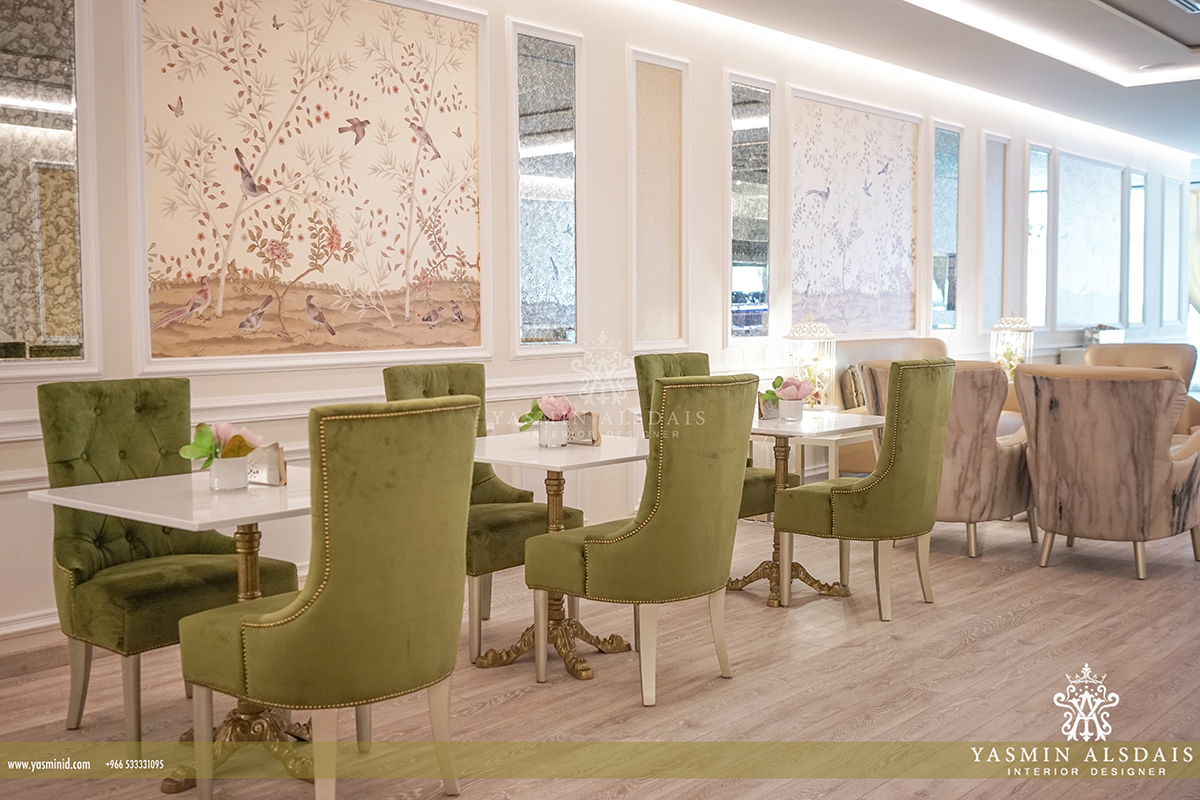 The custom-made marble top coffee tables add an extra element of glamour in the space. Overhead lights and table lamps next to each seating space is carefully chosen to give off a soft light (as opposed to the usual café style jarring lighting) so that the client can wind down after an invigorating work out.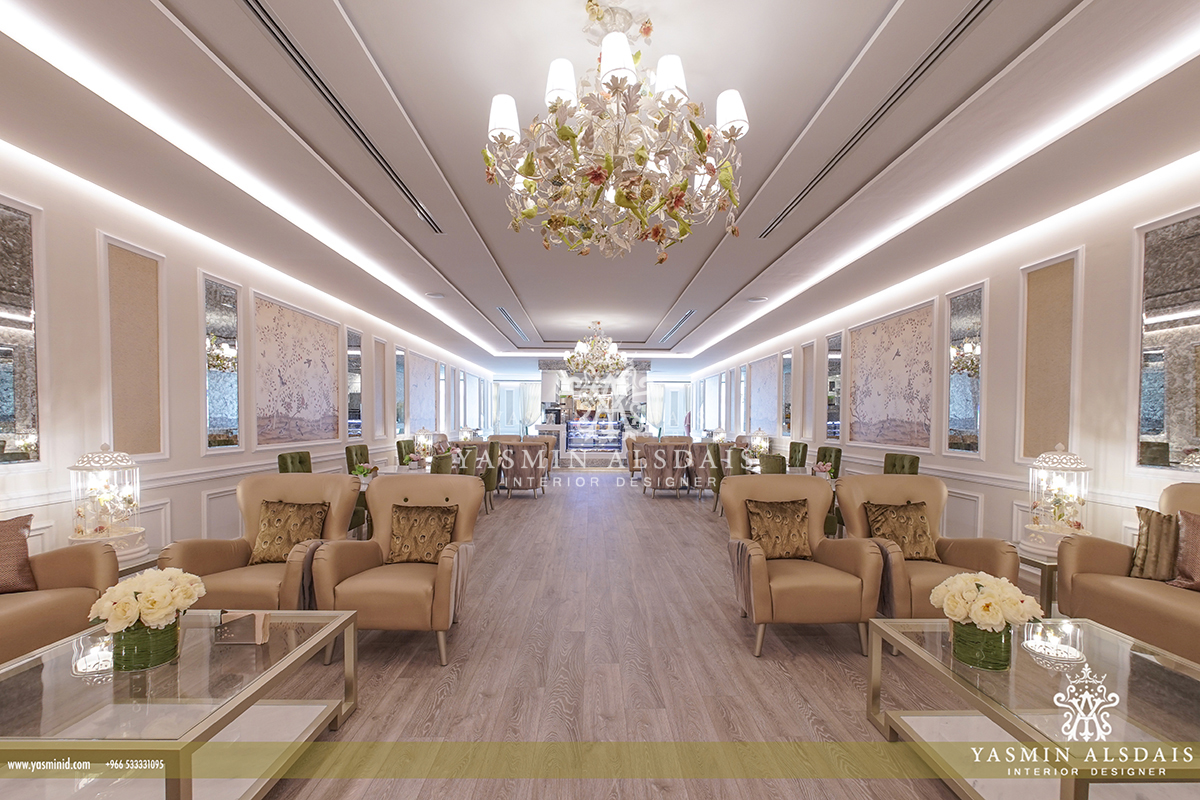 The custom-made ceramic chandelier reflects the design elements on the wallpaper, with beautiful strands of green, gold, and off-white stones.
All the fabric was chosen considering this was a café attached to a gym while also maintaining a luxury feel. We chose specially printed marble patterned upholstery for the chairs that are also practical for intensive commercial use.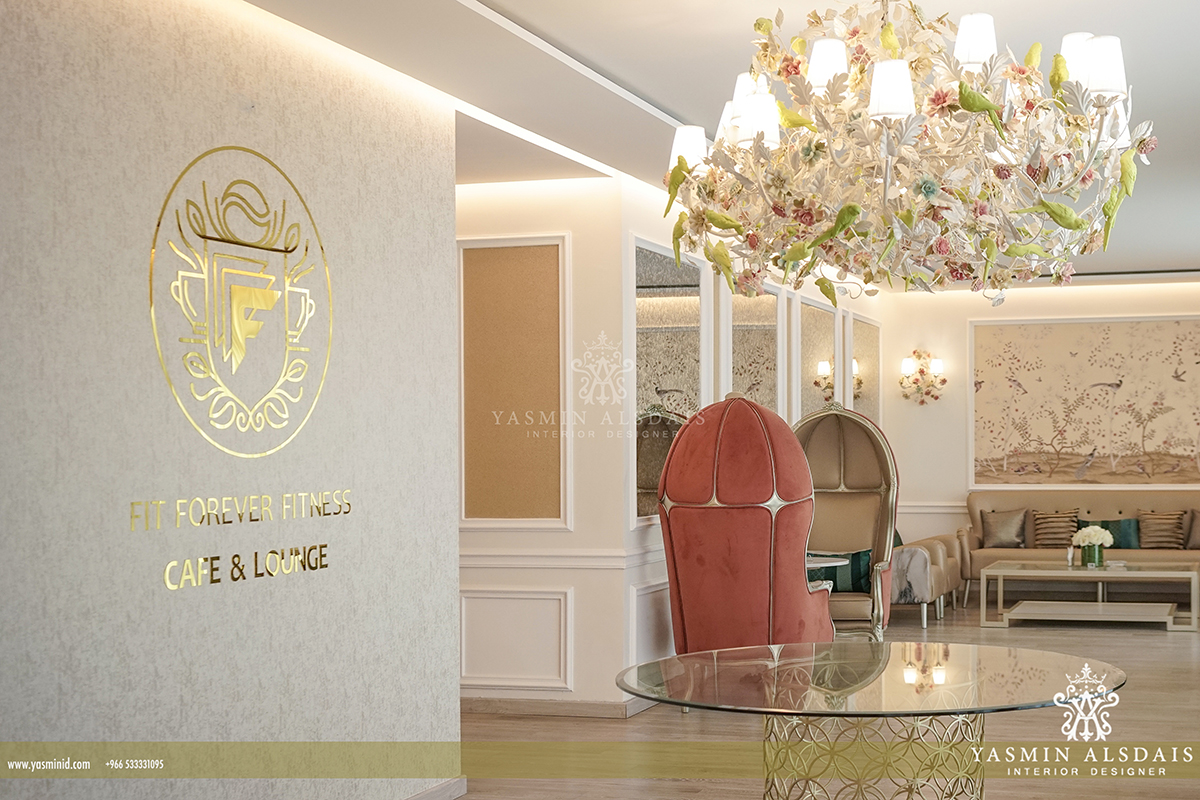 By the end of the project, we had created a luxury gym café that was elegant, in keeping with the luxury theme, yet practical considering the busy flow of clientele.