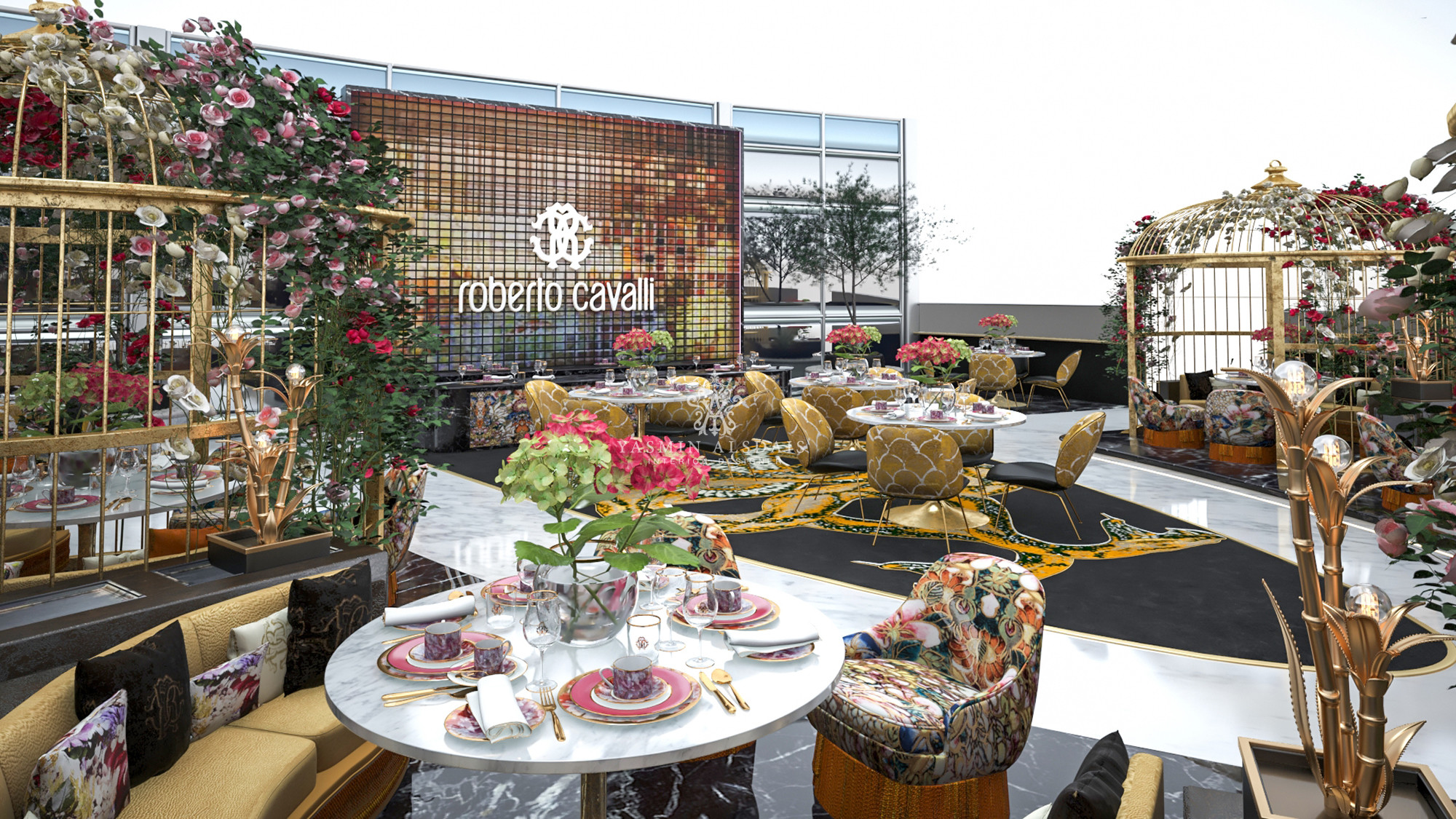 Luxury Contemporary with Italian garden Style
With this project, Yasmin Interiors went truly international.
We had the opportunity to work with Roberto Cavalli to work on the 3D design of their café – soon to be opened in the Riyadh Park Mall.
Inspired by the Cavalli's opulent product range, we devised up with an Italian garden theme with a color pallette that consisted of gold, red, black, and bronze.
Completing the painstaking 3D design of this 150 Sqm space took over two months because we were absolutely determined to nail it!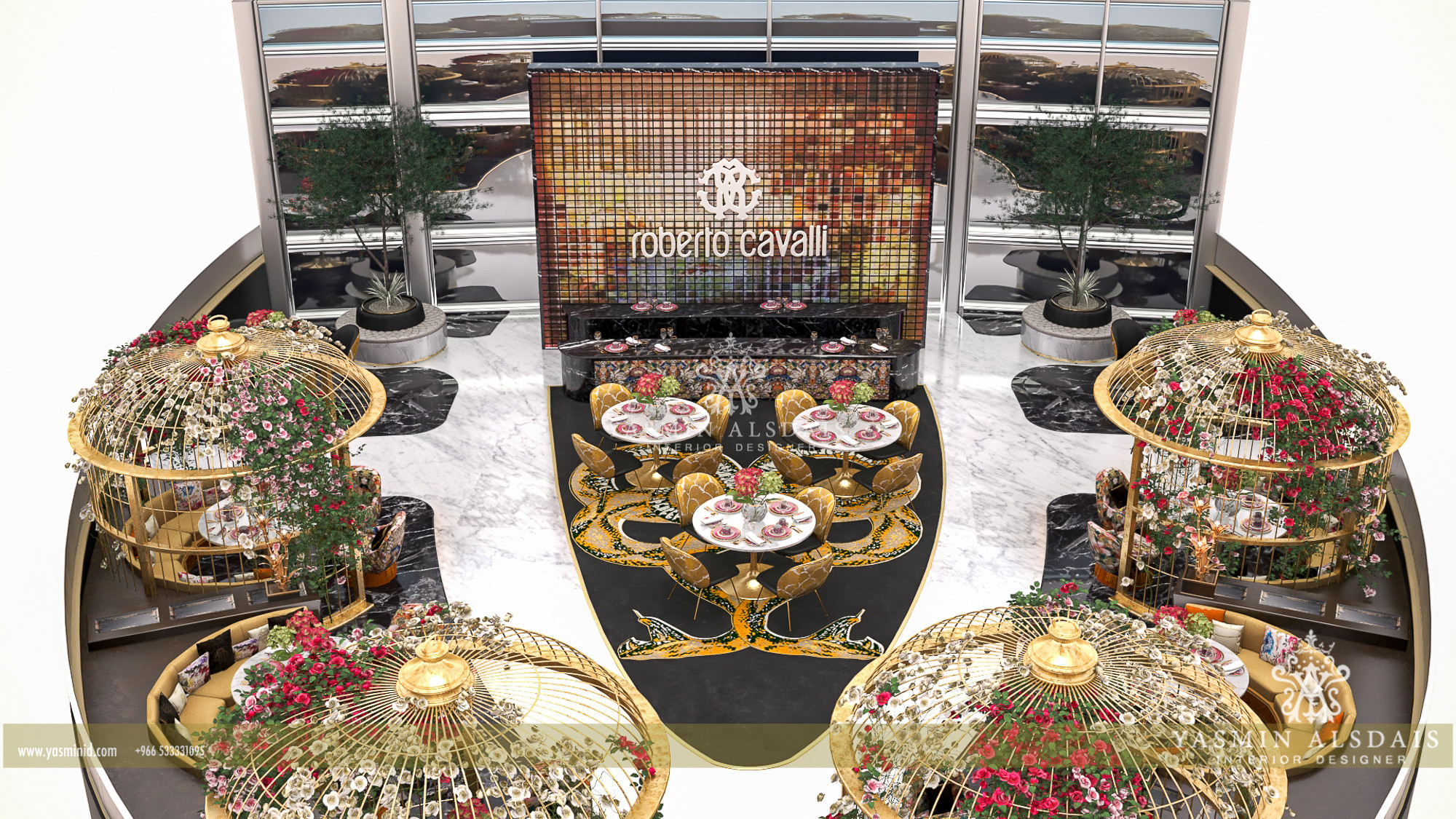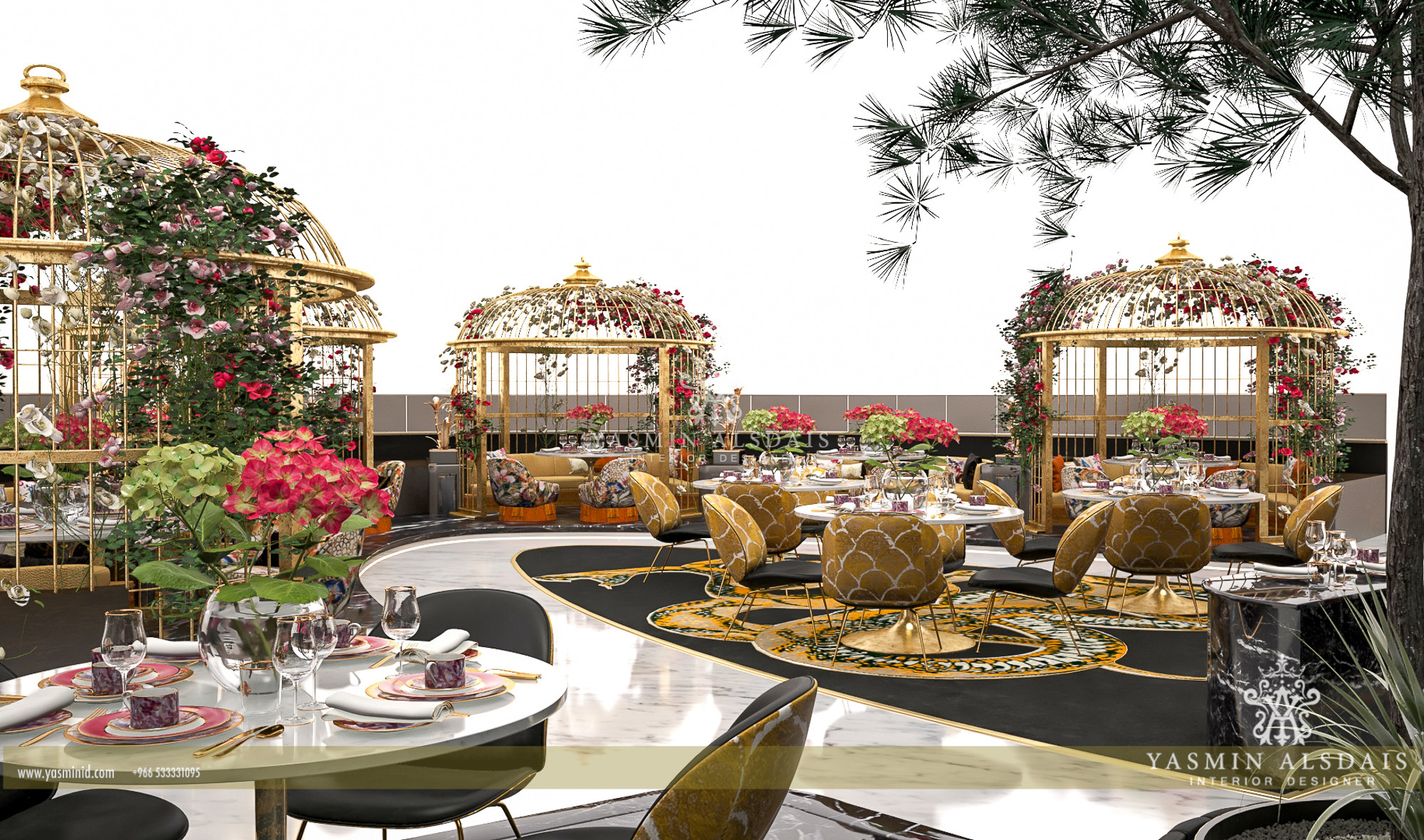 Here's some behind the scenes information: on seeing our final designs one of their architects exclaimed that we have managed to capture the very DNA of Cavalli in our designs. High praise we were incredibly thrilled and grateful for!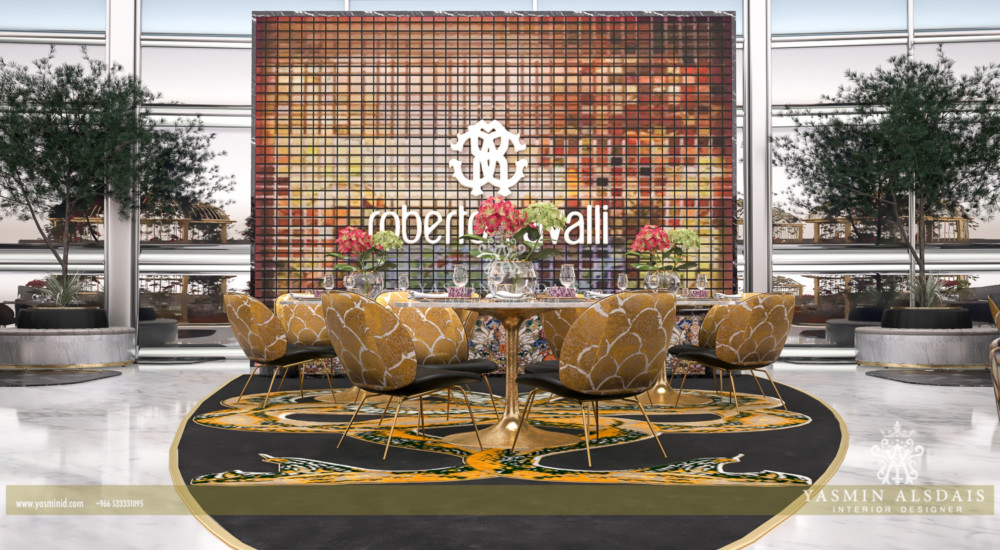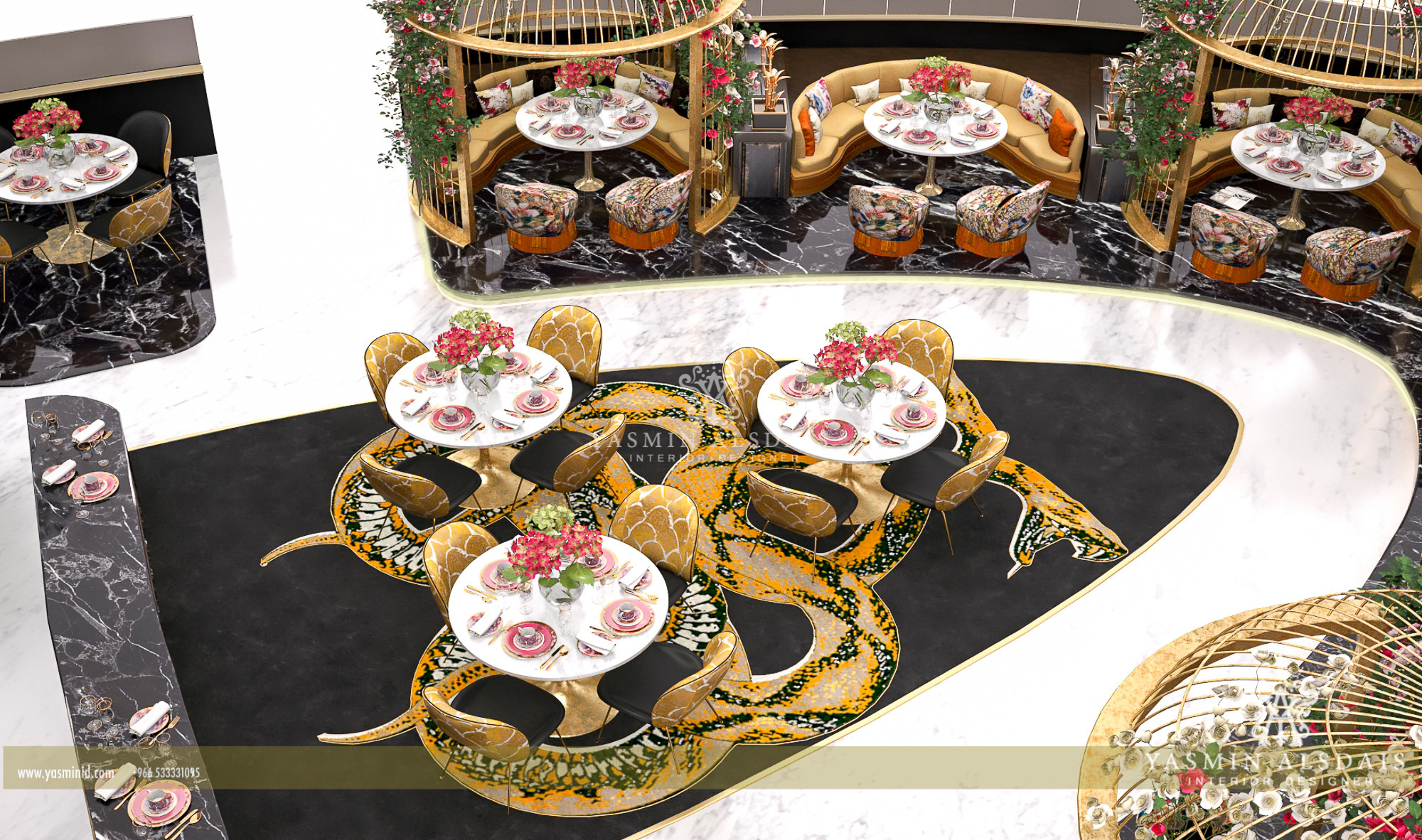 The café has both an indoors and outdoors section designed with an Italian garden theme. The indoor design is unique, featuring life-size 'bird cages' surrounded by greenery and flowers, with comfortable seating spaces inside it. One of the other main focal points is the rug with the snake pattern that is used extensively by Cavalli.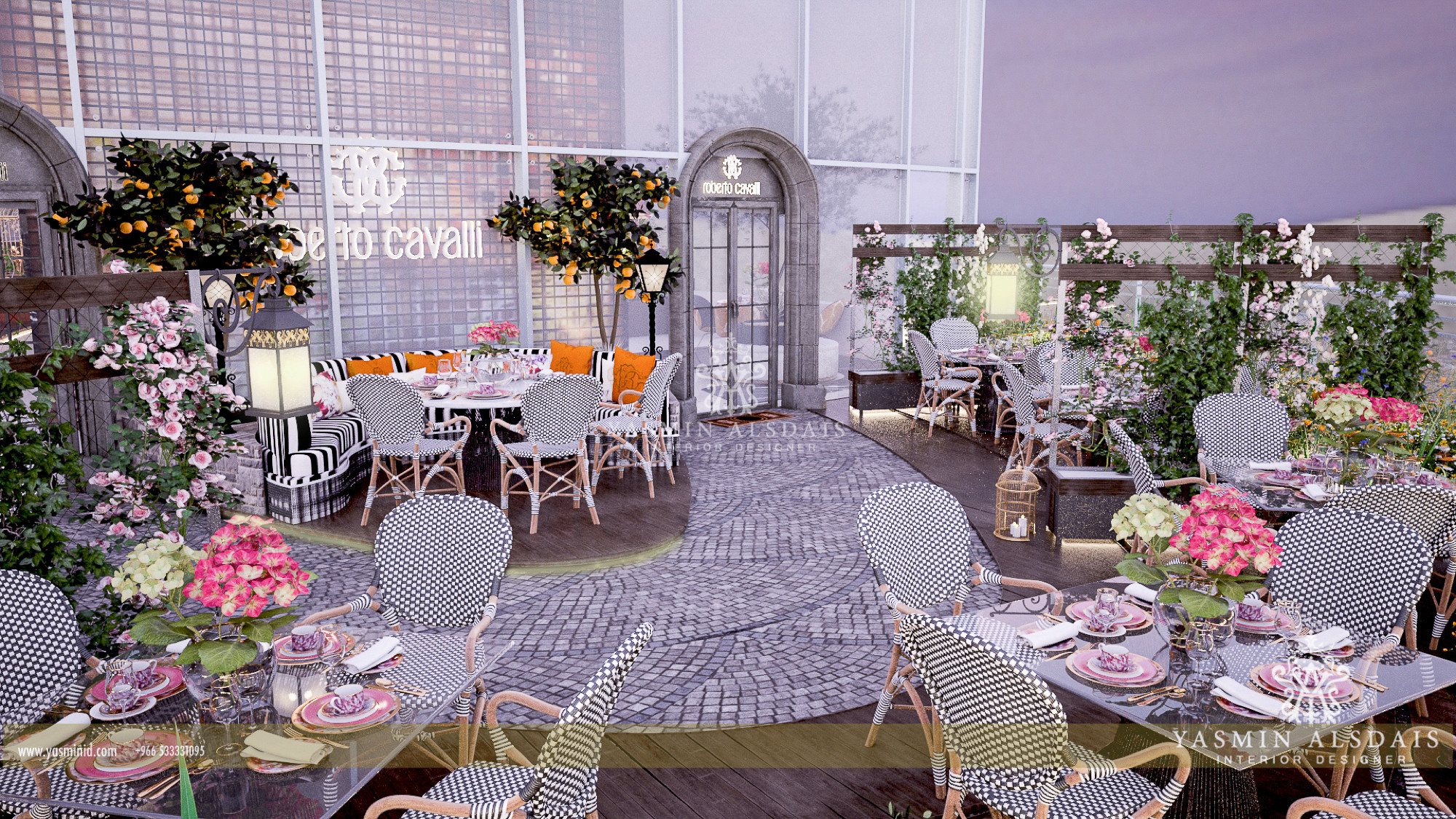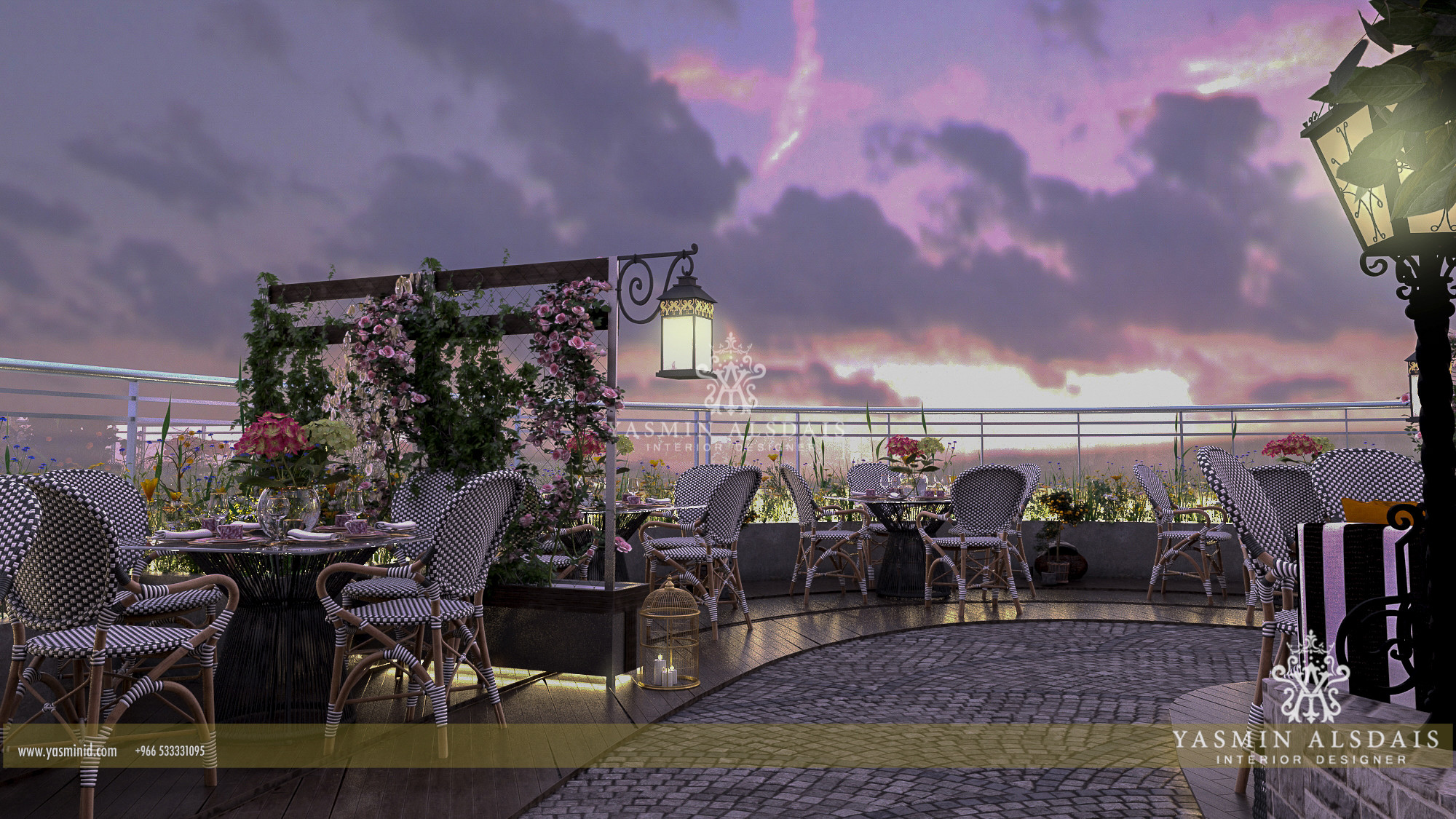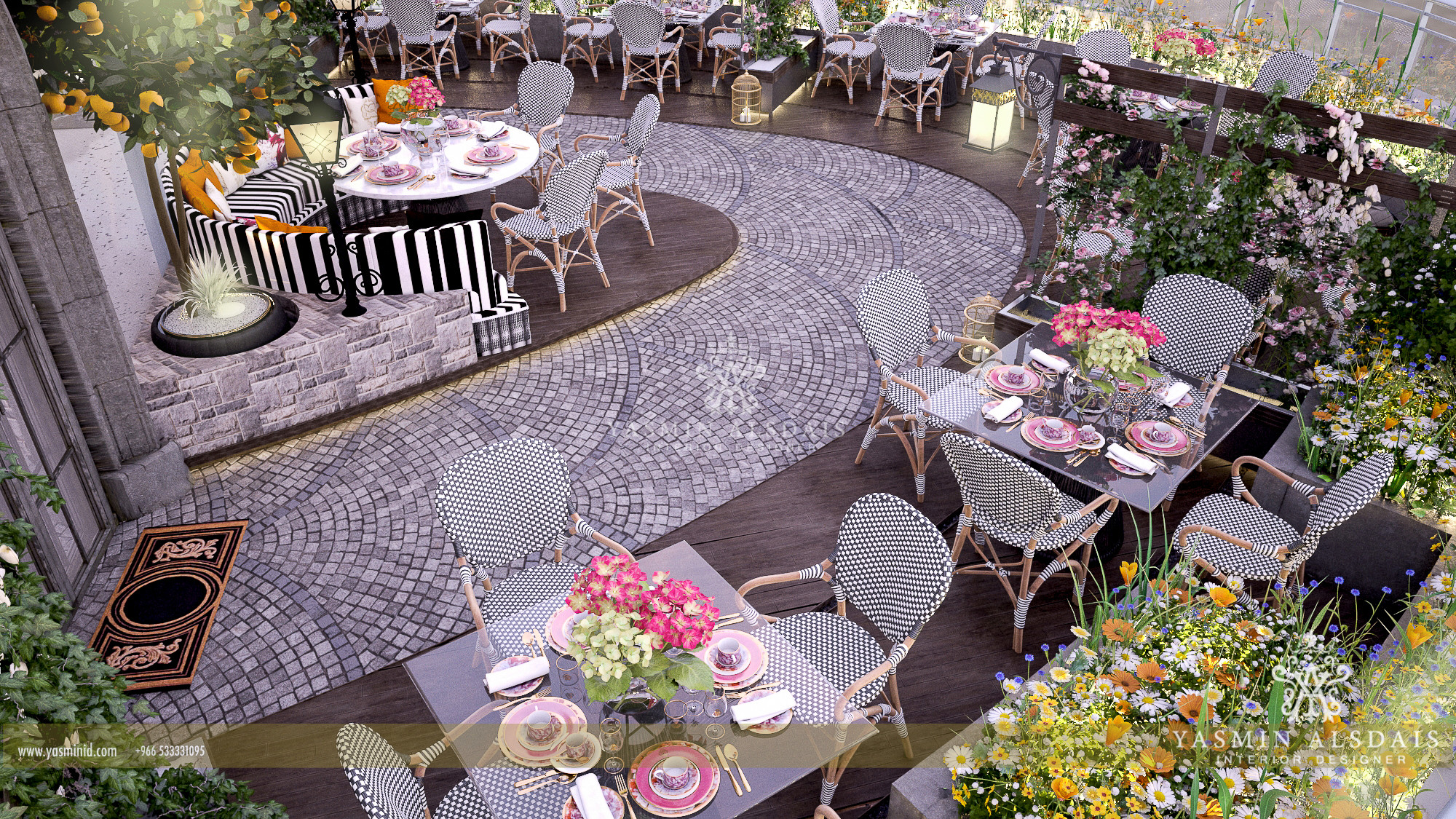 Outdoors, we decided to bring in elements that would transport visitors to Italy. We added cobblestones and arches reminiscent of the backstreets of Rome. Each seating area has fresh flowers accompanying it to maintain the Italian garden theme.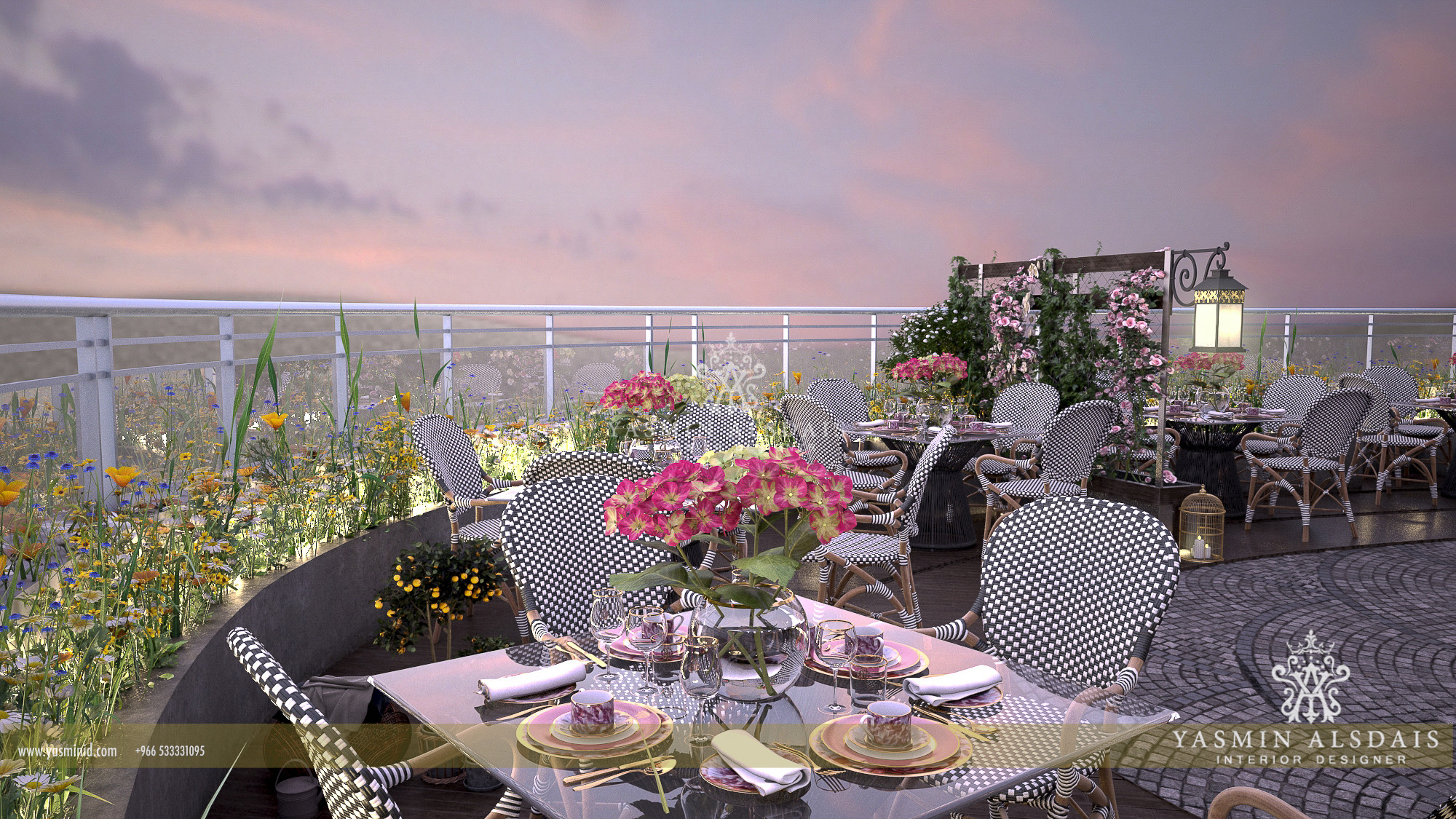 The café is set to open soon and we can't wait for visitors to be enchanted as they enter this little Italian oasis in the middle of Riyadh…