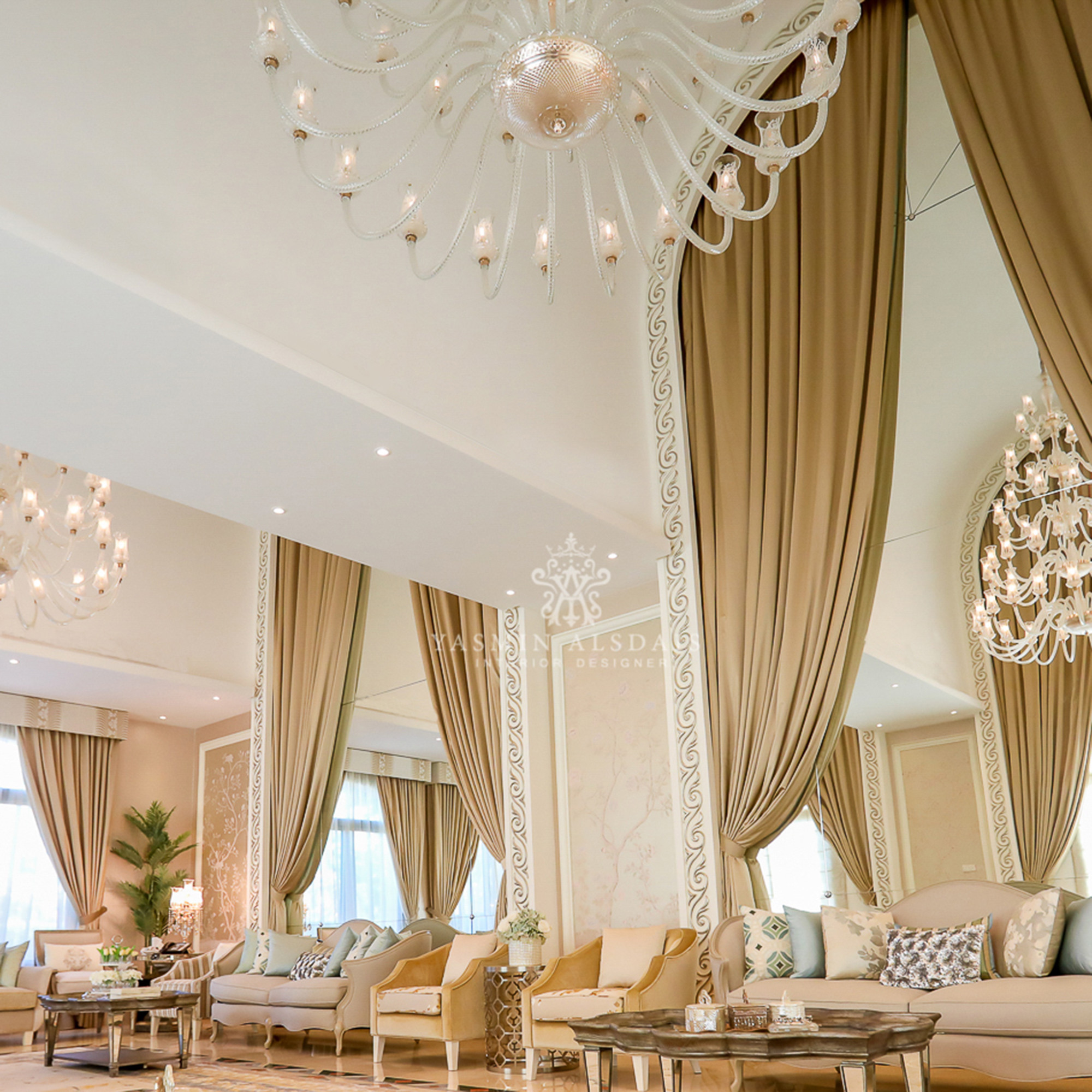 Luxury Contemporary
This opulent 3000 sqm villa in Riyadh was designed by Yasmin Alsdais in a luxury contemporary and neoclassic style. The little details all matter. All the accessories and furniture should complement each other and create the desired aesthetic harmoniously.
For the seating area, Yasmin oversaw the designing and construction of intricate gypsum detailing along the walls and ceiling, in keeping with the neo-classic style. She introduced a champagne color the palette to soften the room. The tables are all-natural wood with luxurious detailing.
For the panels, Yasmin used ornate Fromental wallpaper. The rug is custom-made and complements the cushions on the sofa, all in keeping with the neutral yet soft color scheme.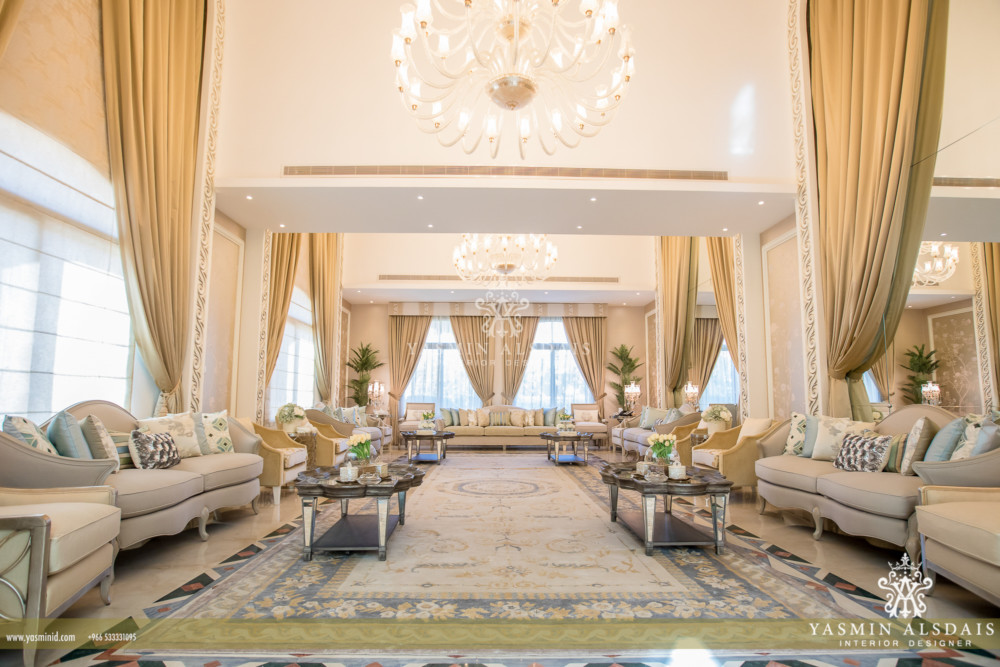 An interesting feature we used in this space is the introduction of a mirror to the curved wall on one side. This significantly widened the space while also reflecting the elegant décor of the room, especially the stunning Italian Murano glass chandelier.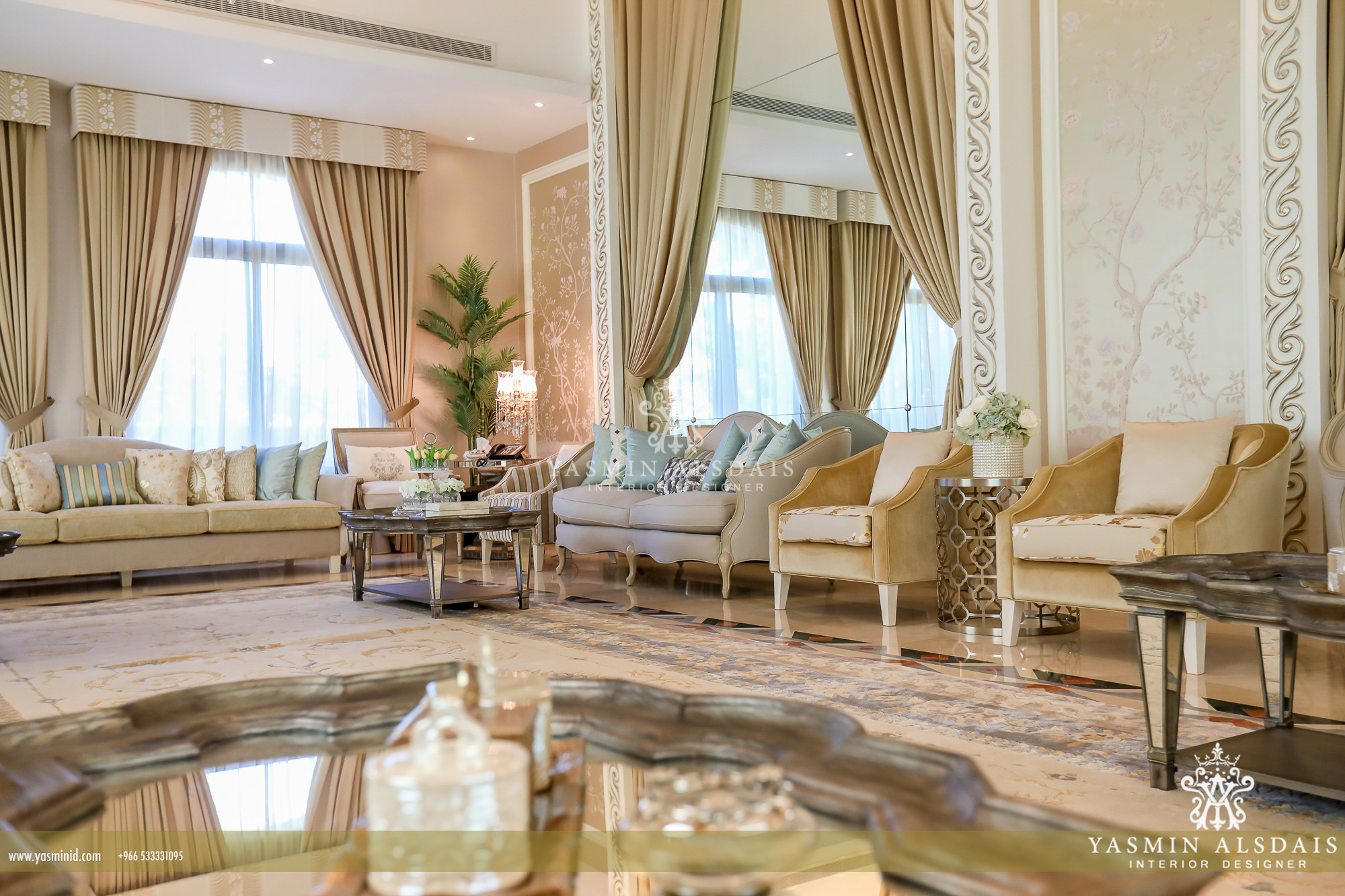 For the dining room, we sourced a glass-topped buffet table, which has a gold grain running through the piece. The custom-made chairs also have incredible detailing. The long table allows Yasmin's client to effortlessly host large, formal dinner parties.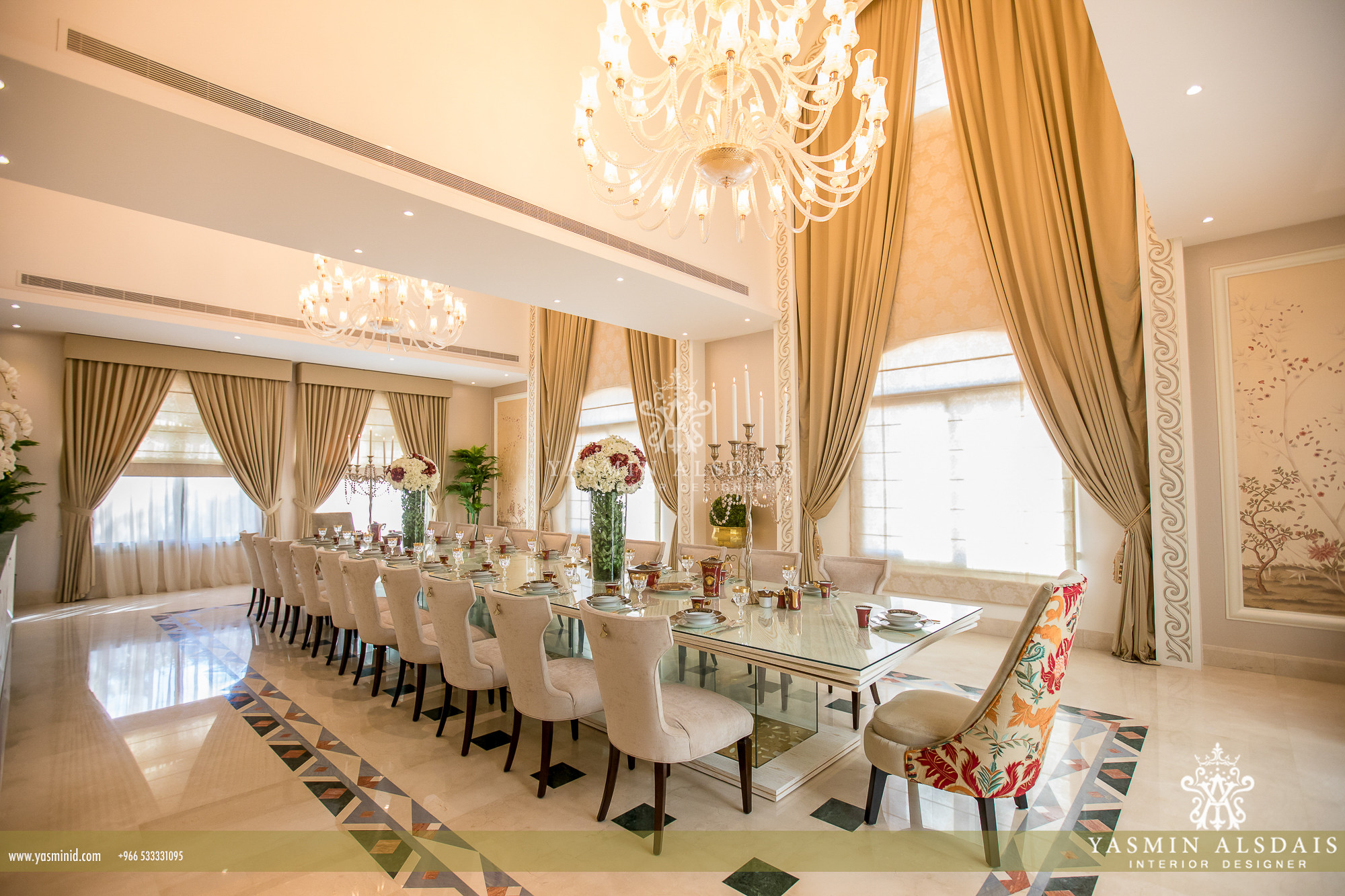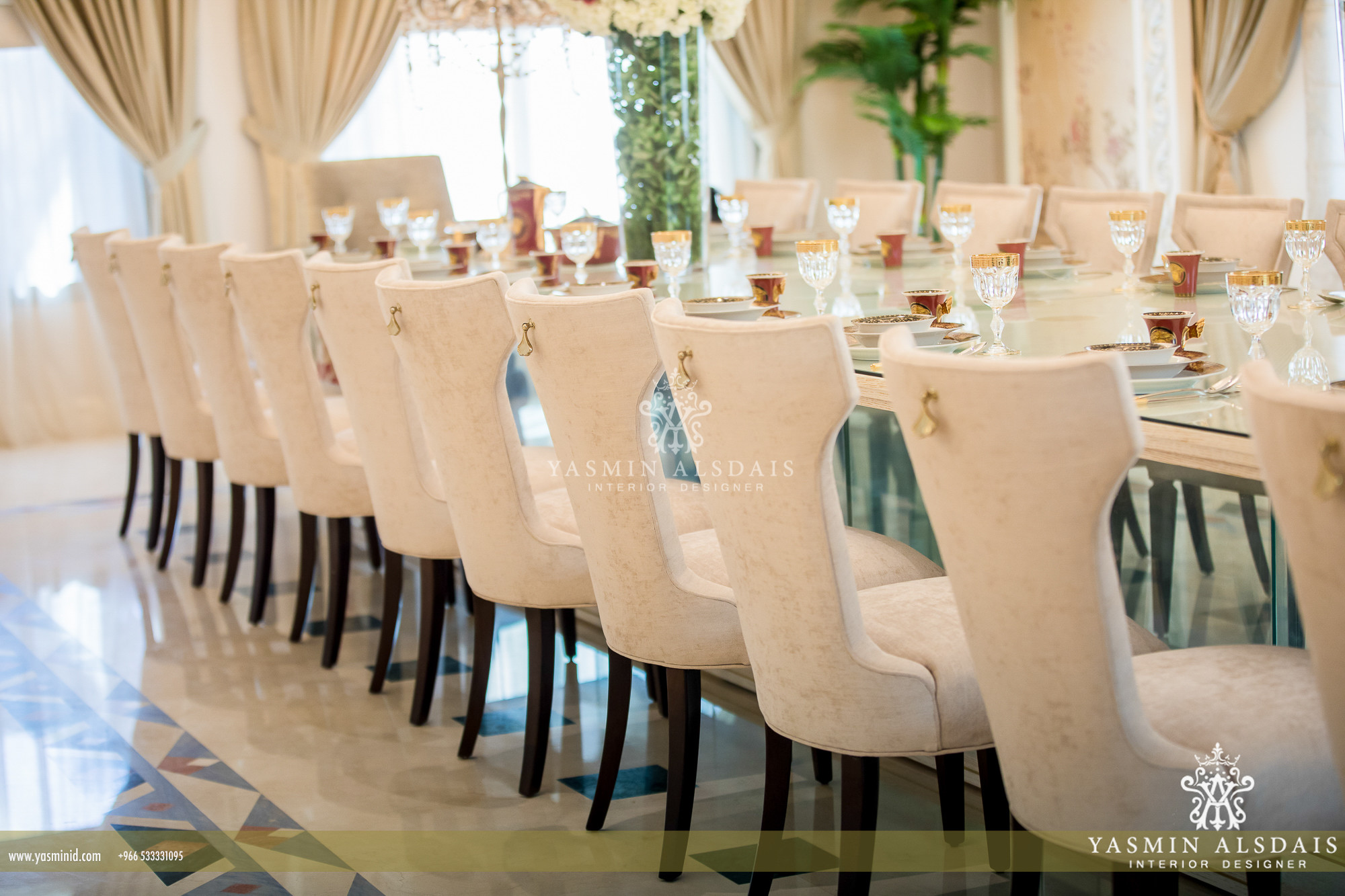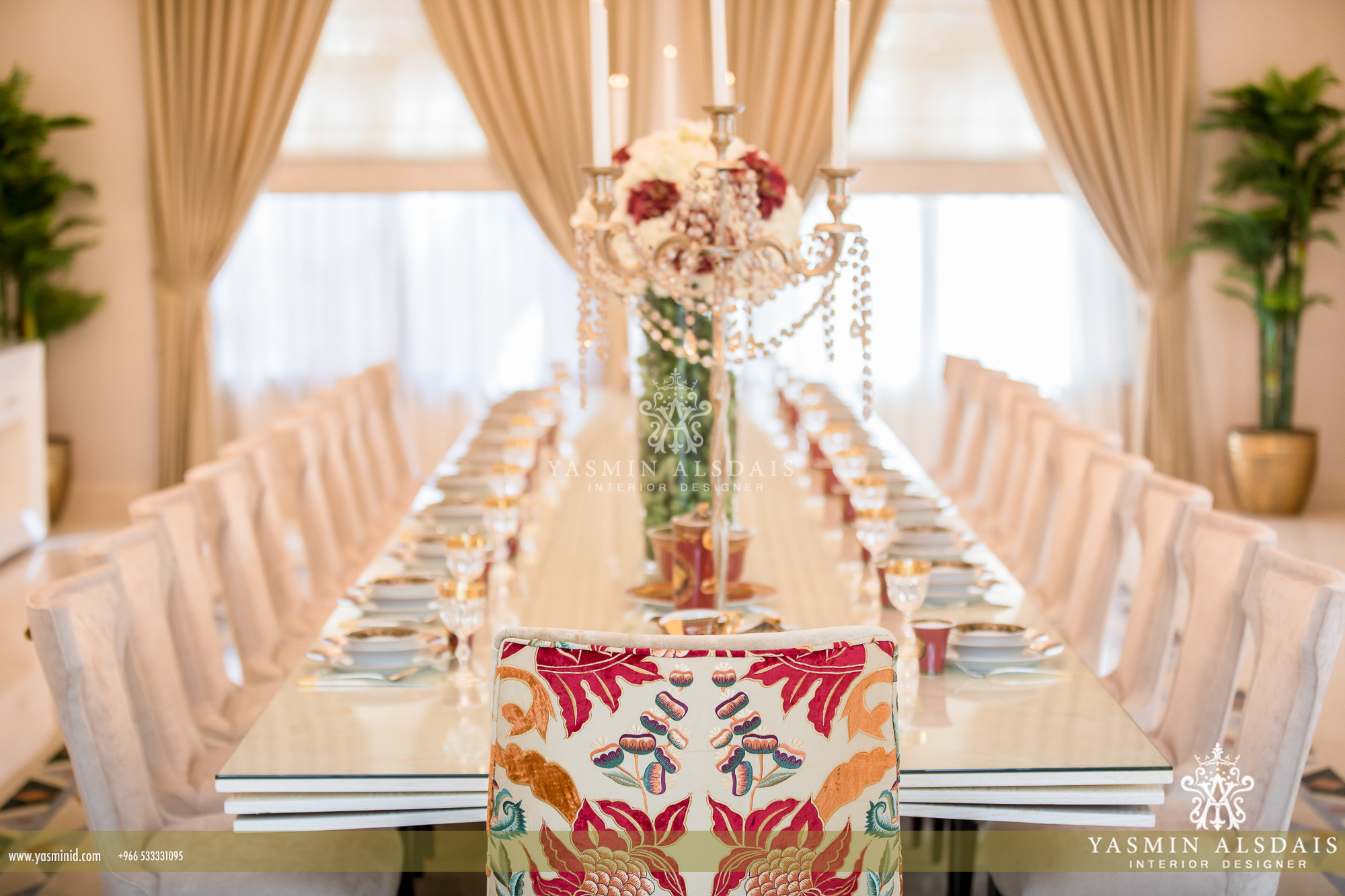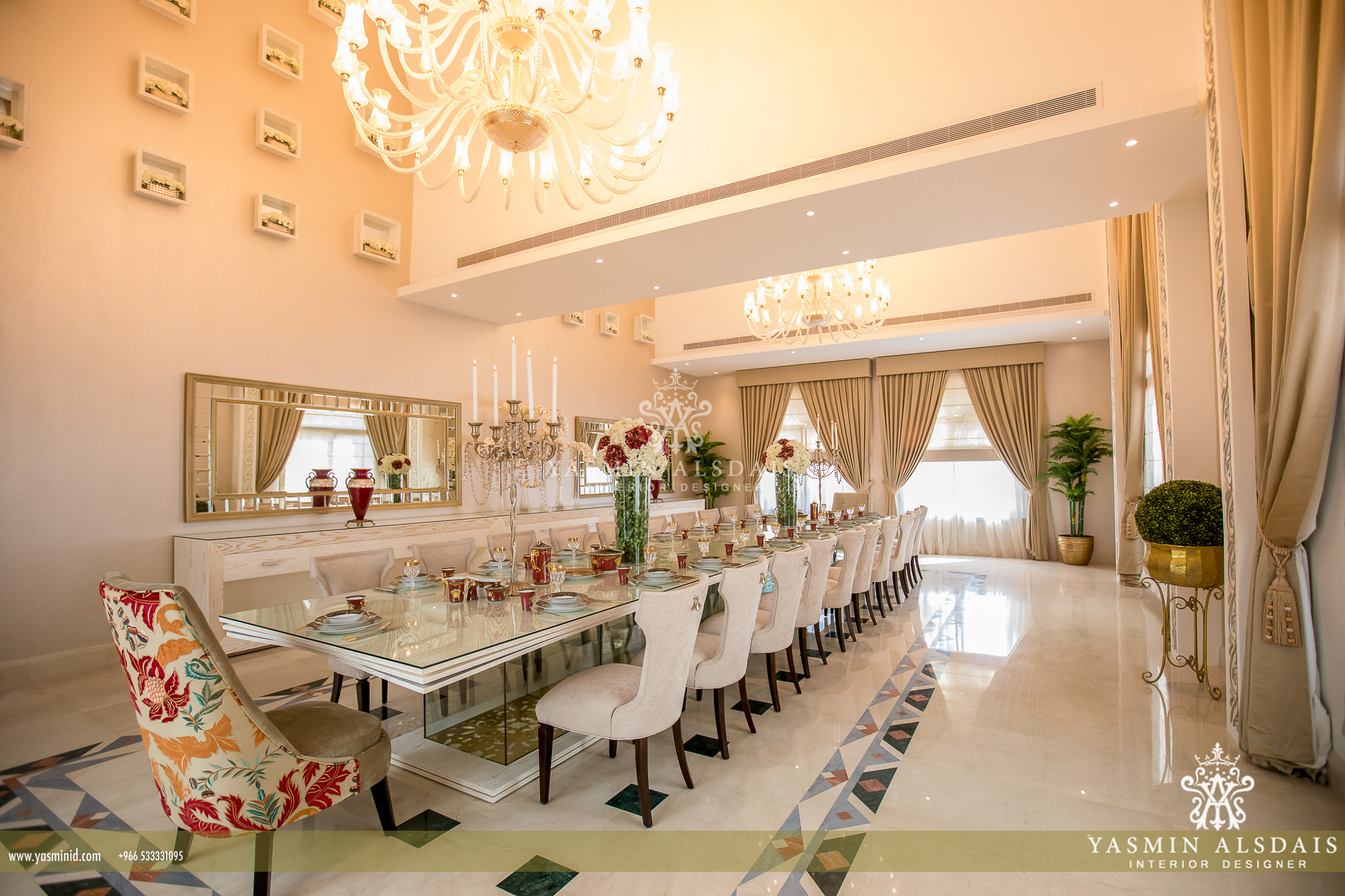 To commission a project like this please get in touch:
Email
Call