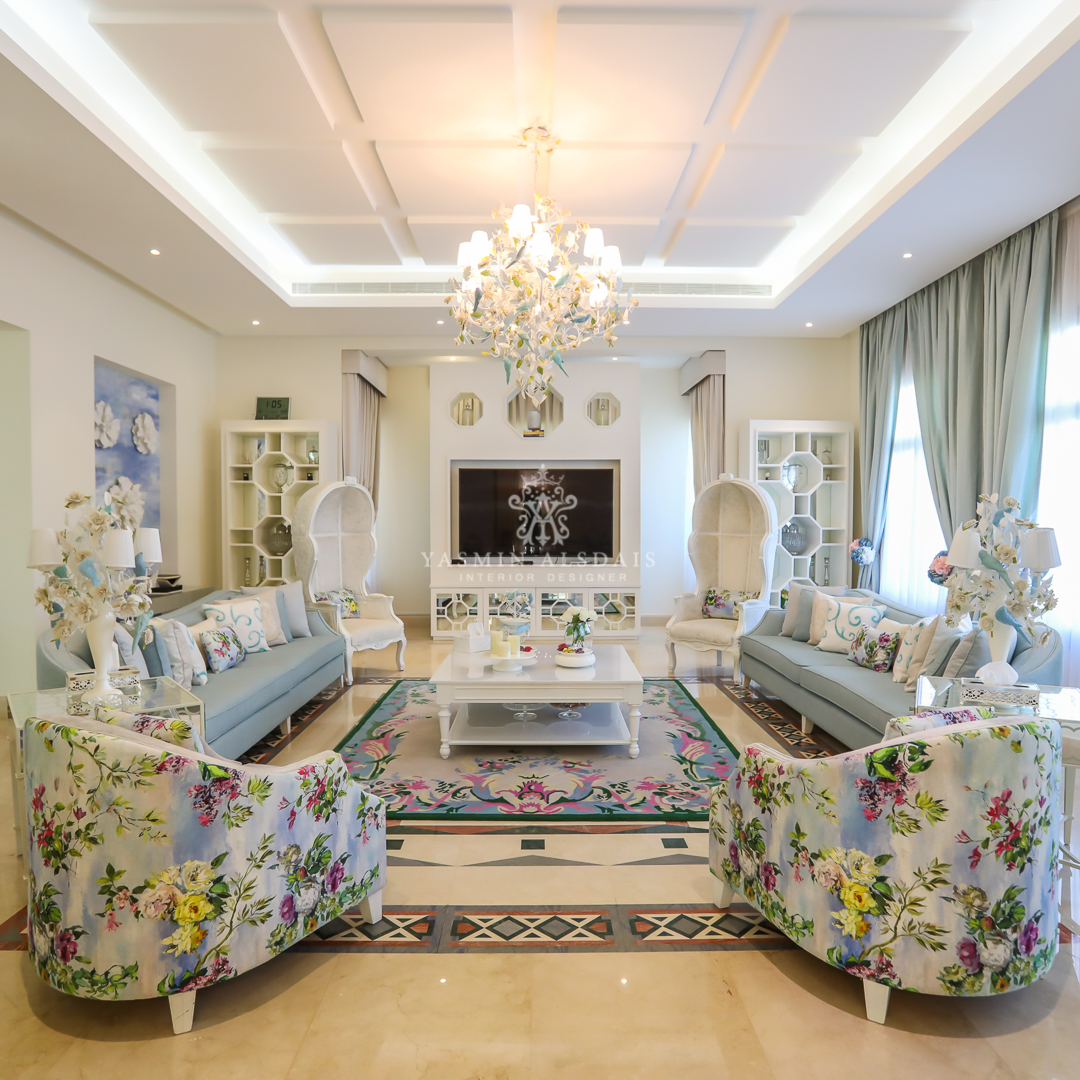 Luxury Contemporary
Yasmin Alsdais designed this blue sitting and TV viewing room with a contemporary theme.
The predominant color is Tiffany blue. Pops of pink and green in carpet accentuate the color and liven up the space.
For the wood we chose all white, which beautifully contrasts the calming blues and adds to the calm energy of the room.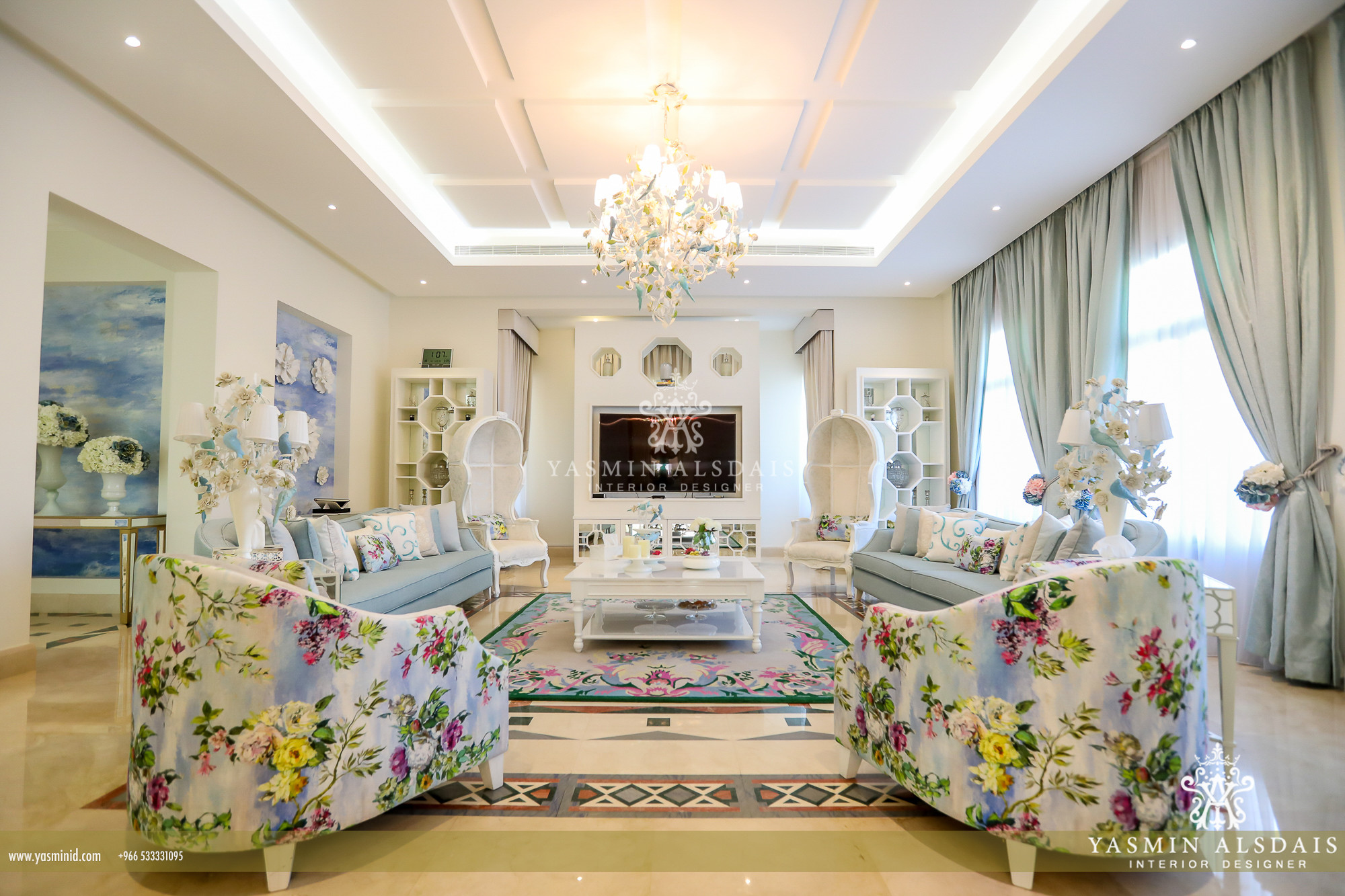 On one side Yasmin introduced a panel with a sky-inspired handmade wallpaper. In addition, ceramic flower sculptures were added to the wall which complement the intricate custom-made Italian chandelier.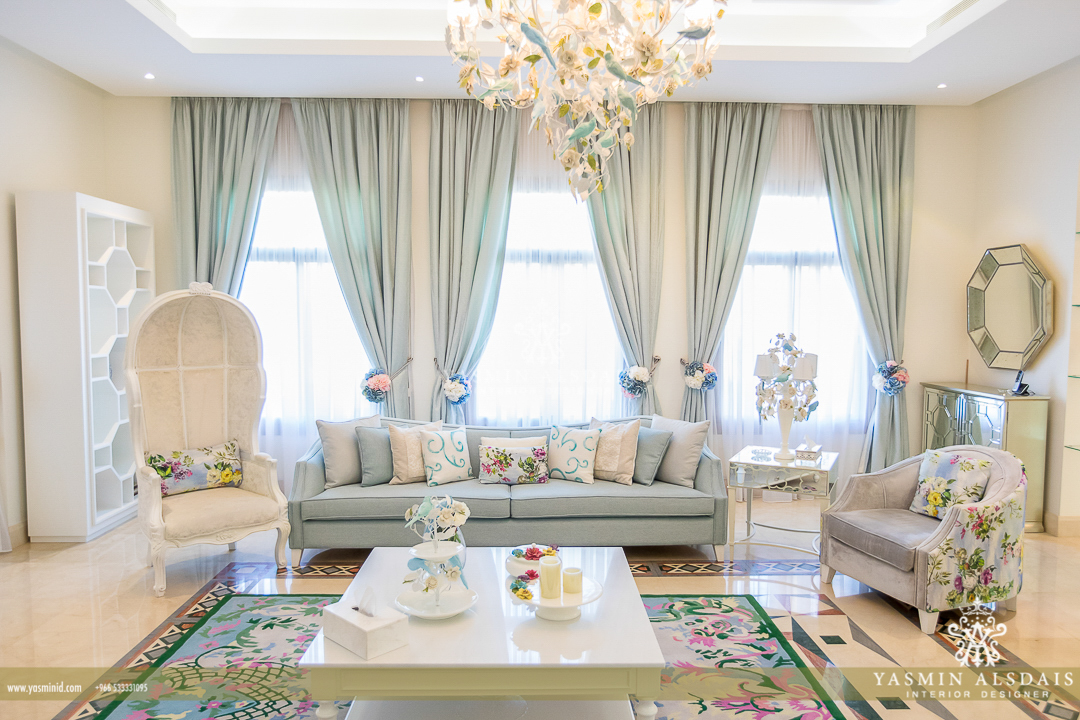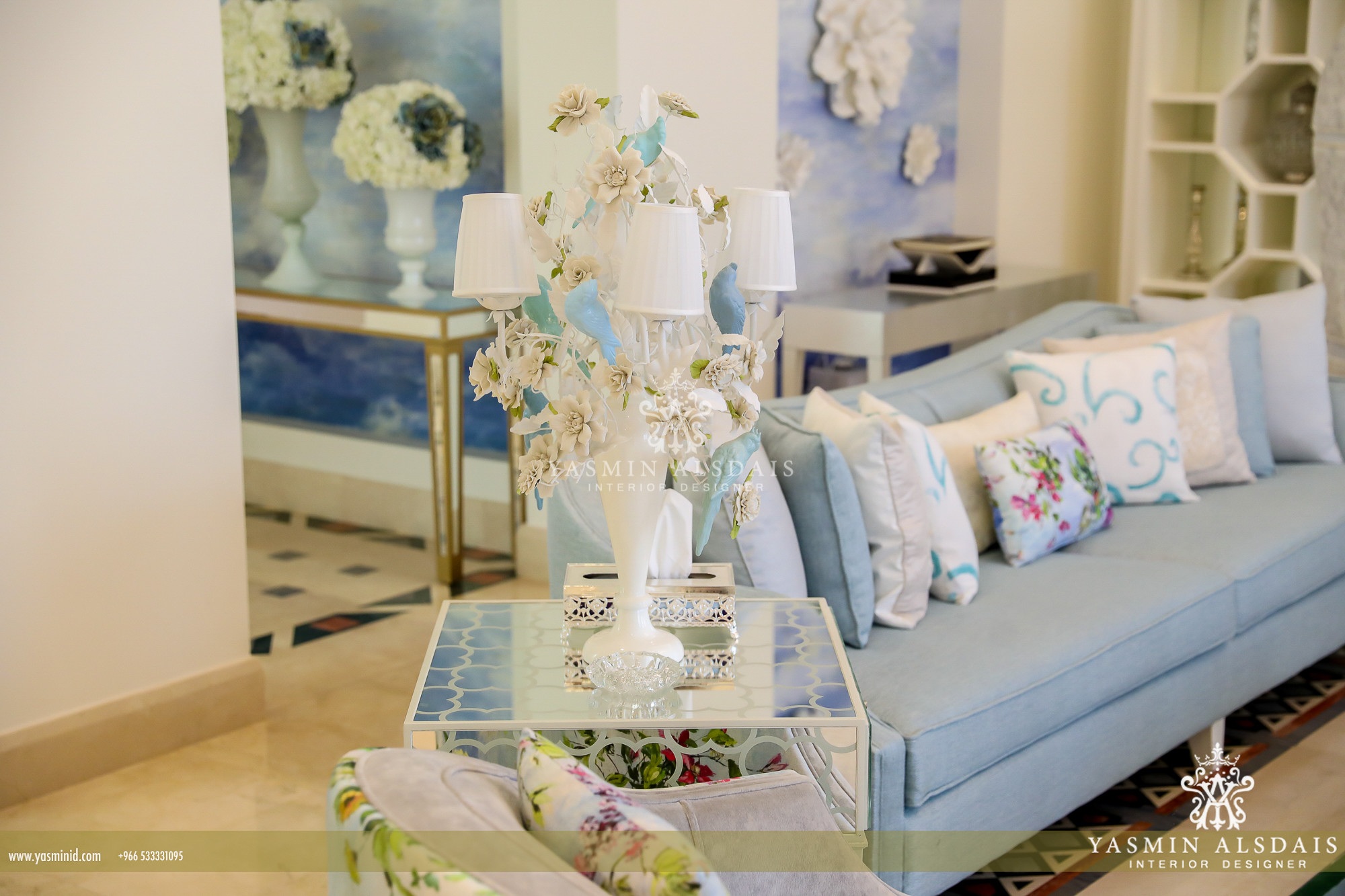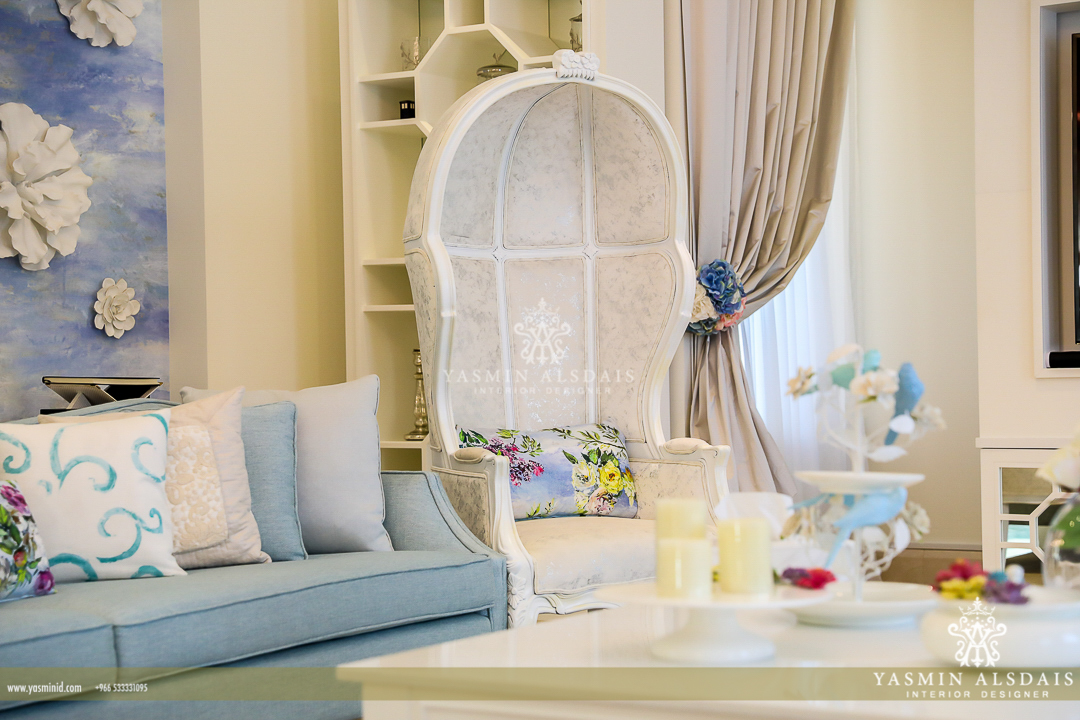 The statement pieces of the room are two vintage style chairs on each side, which along with the sofas beautifully frame the central white marble coffee table.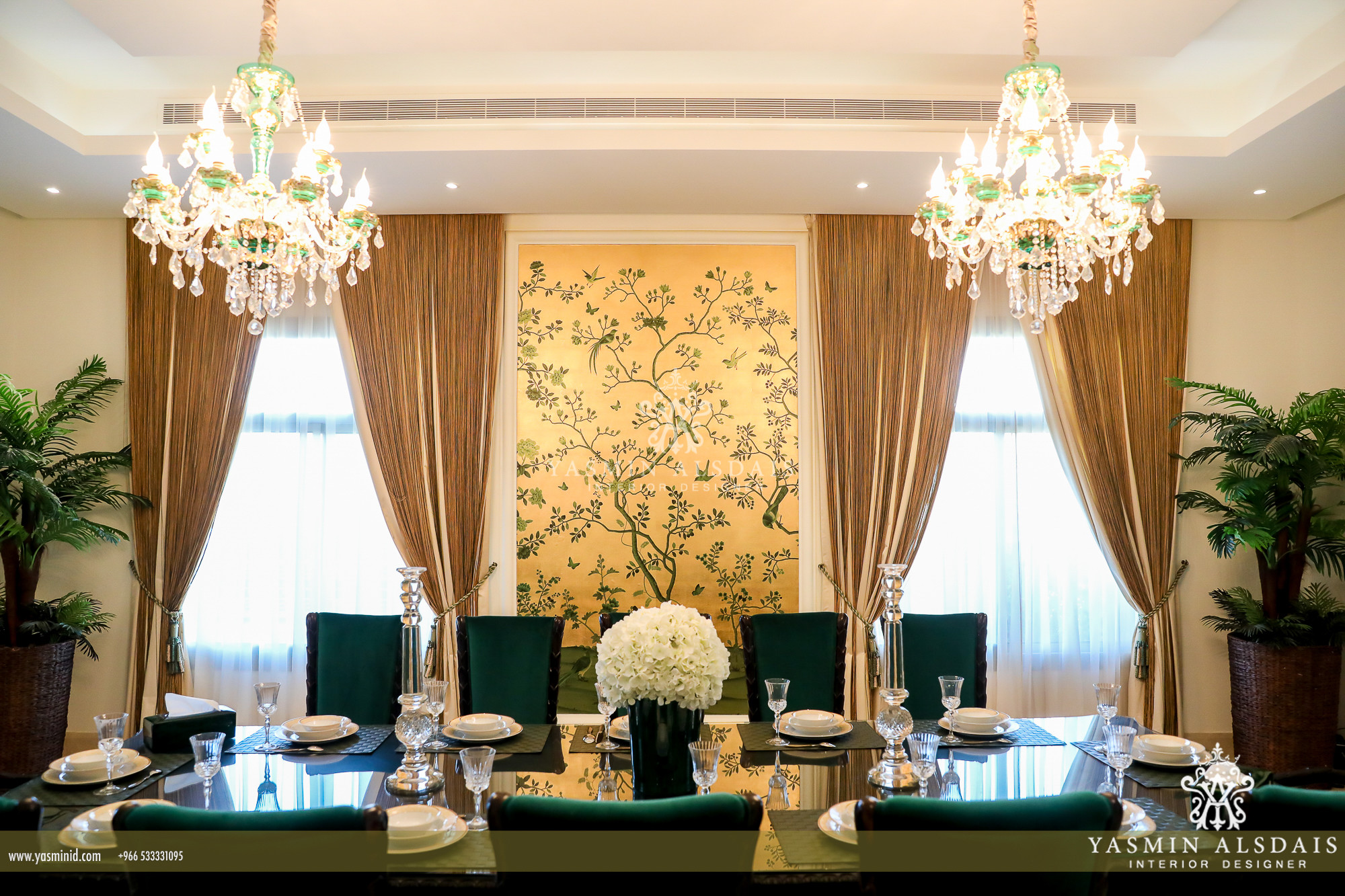 The elegant green dining room is fit for royalty. The space is perfectly symmetrical, anchored by a series of strategically placed pieces  such as the central luxurious wall covering and the vase of fresh white flowers on the table. Yasmin introduced specks of the green to the custom chandelier too, keeping with the green and gold color palette.
The Moroccan majlis is a small sitting area but one that will charm any visitor. Yasmin ensured every corner of this room was inspired by Morocco.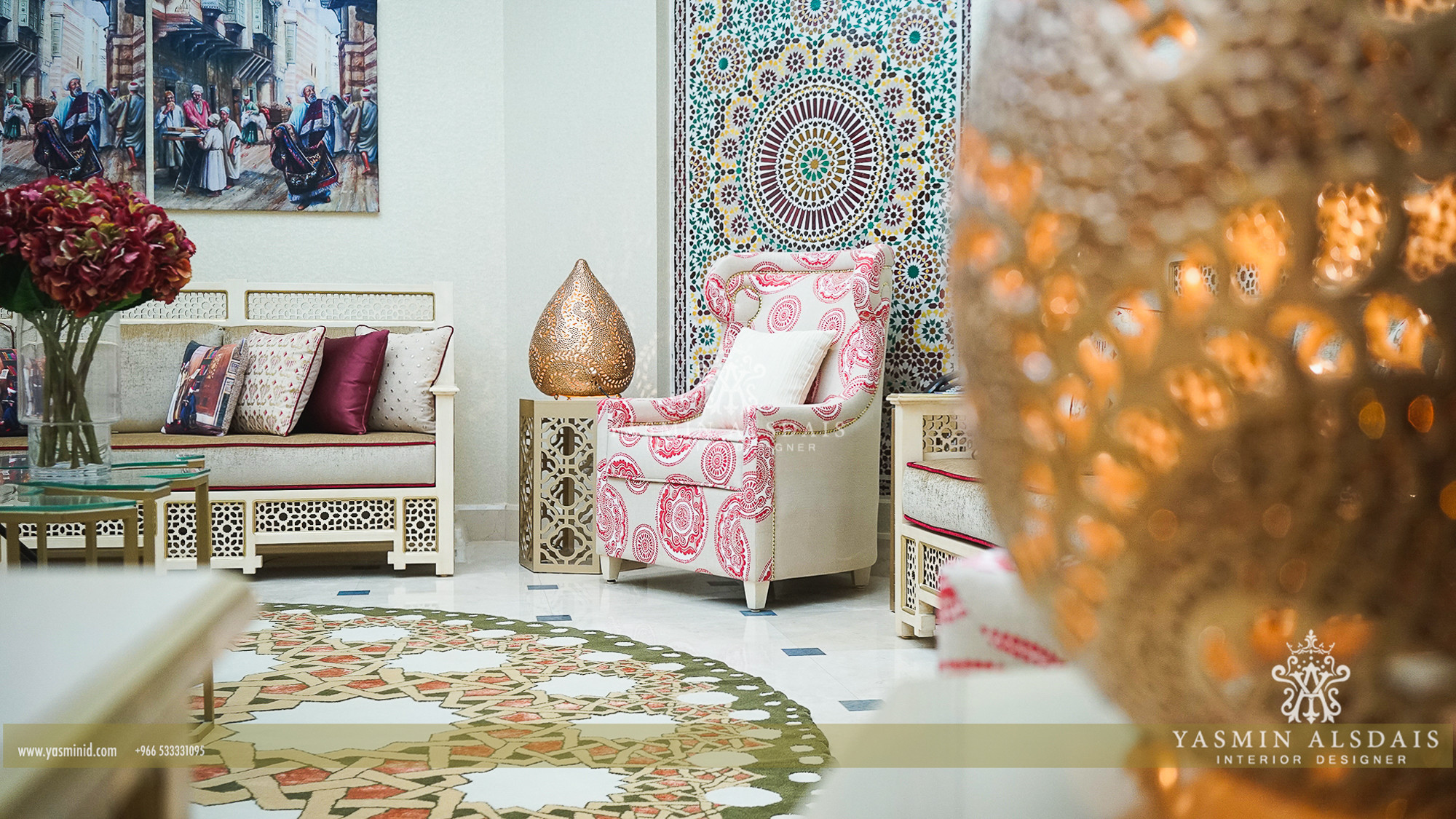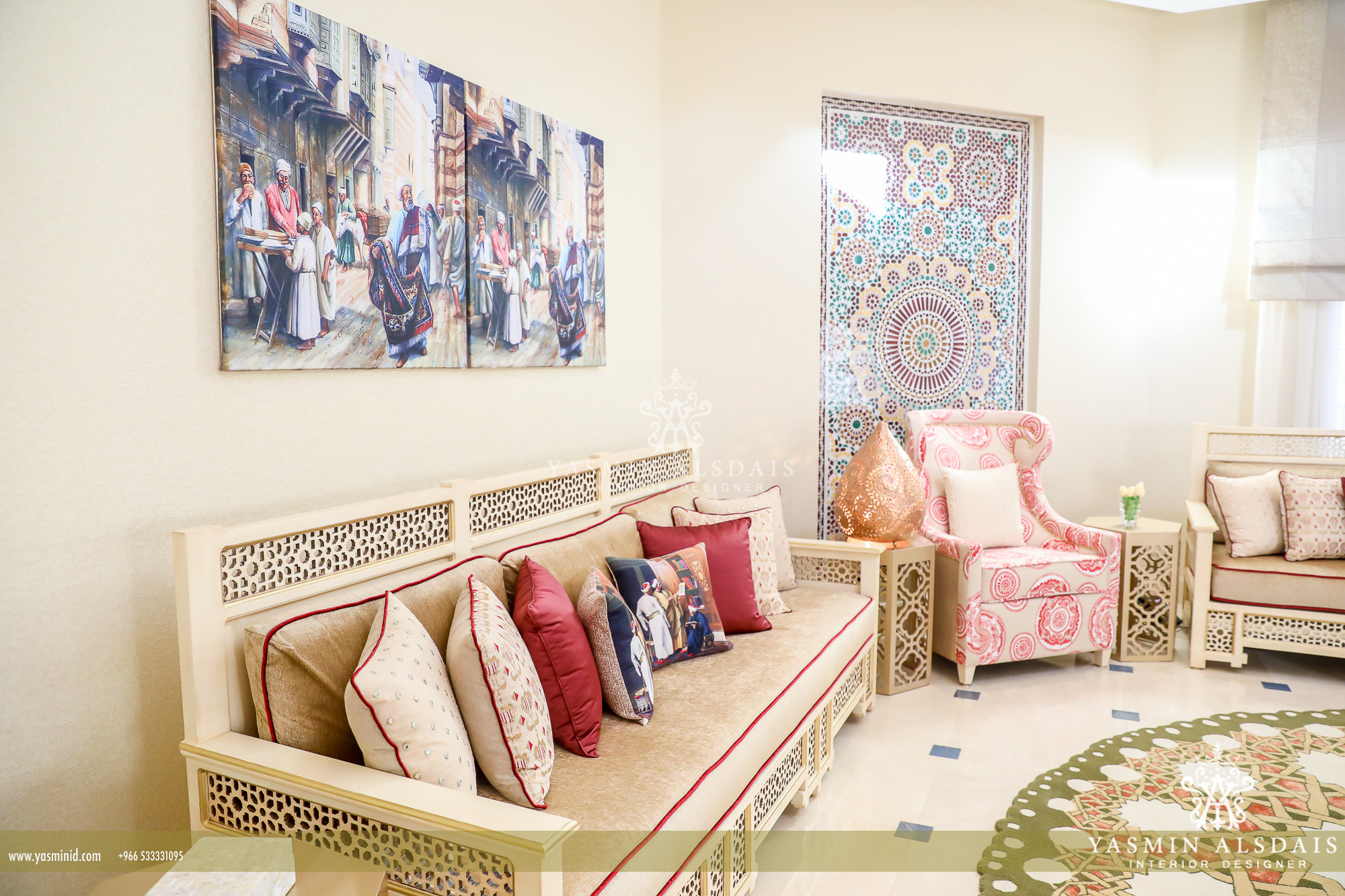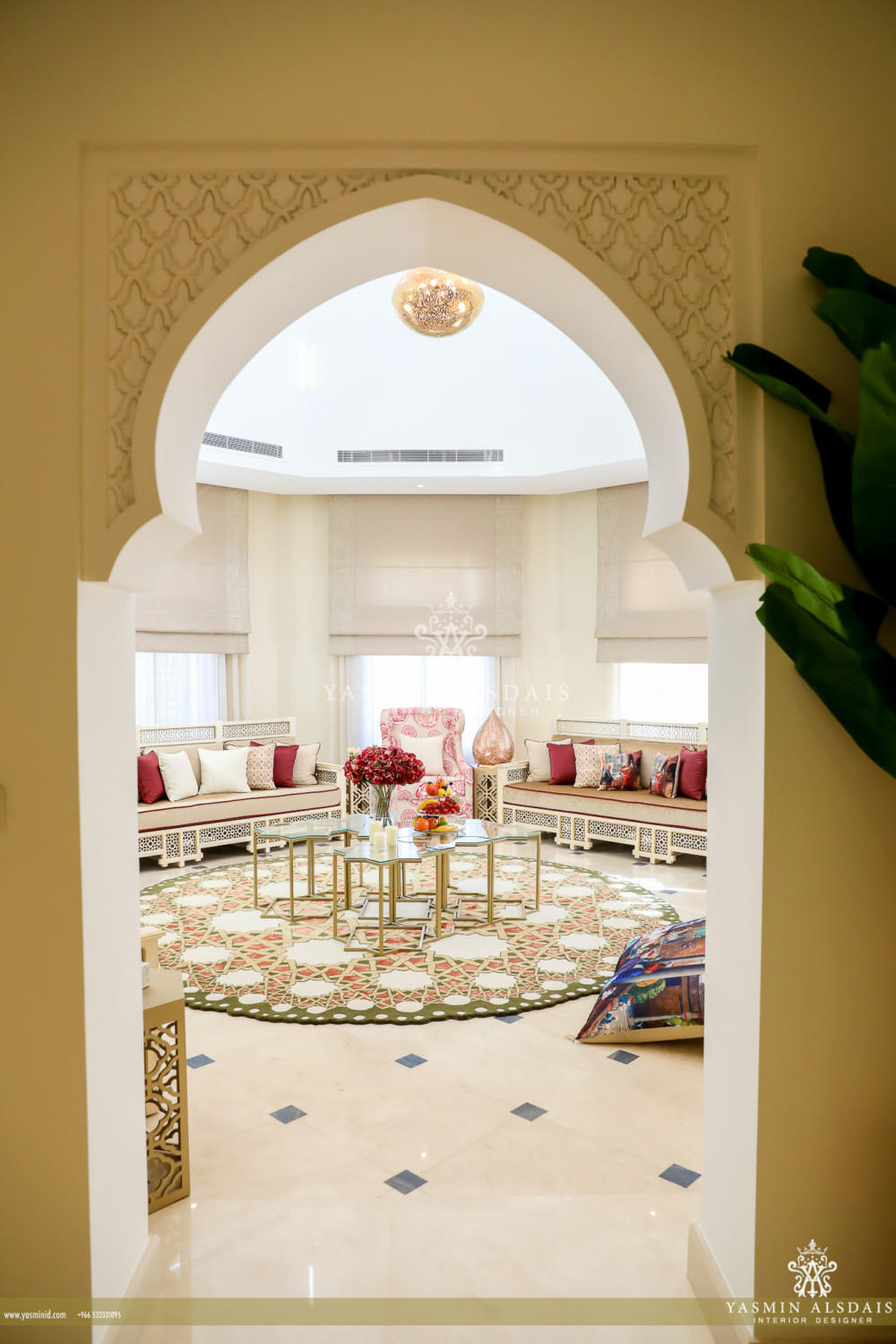 Imagine yourself sitting here, sipping on some Moroccan mint tea, transported to the streets of Morocco by the inspired patterns and motifs on the sofas and walls. Bliss, isn't it?
To commission a project like this please get in touch:
Email
Call