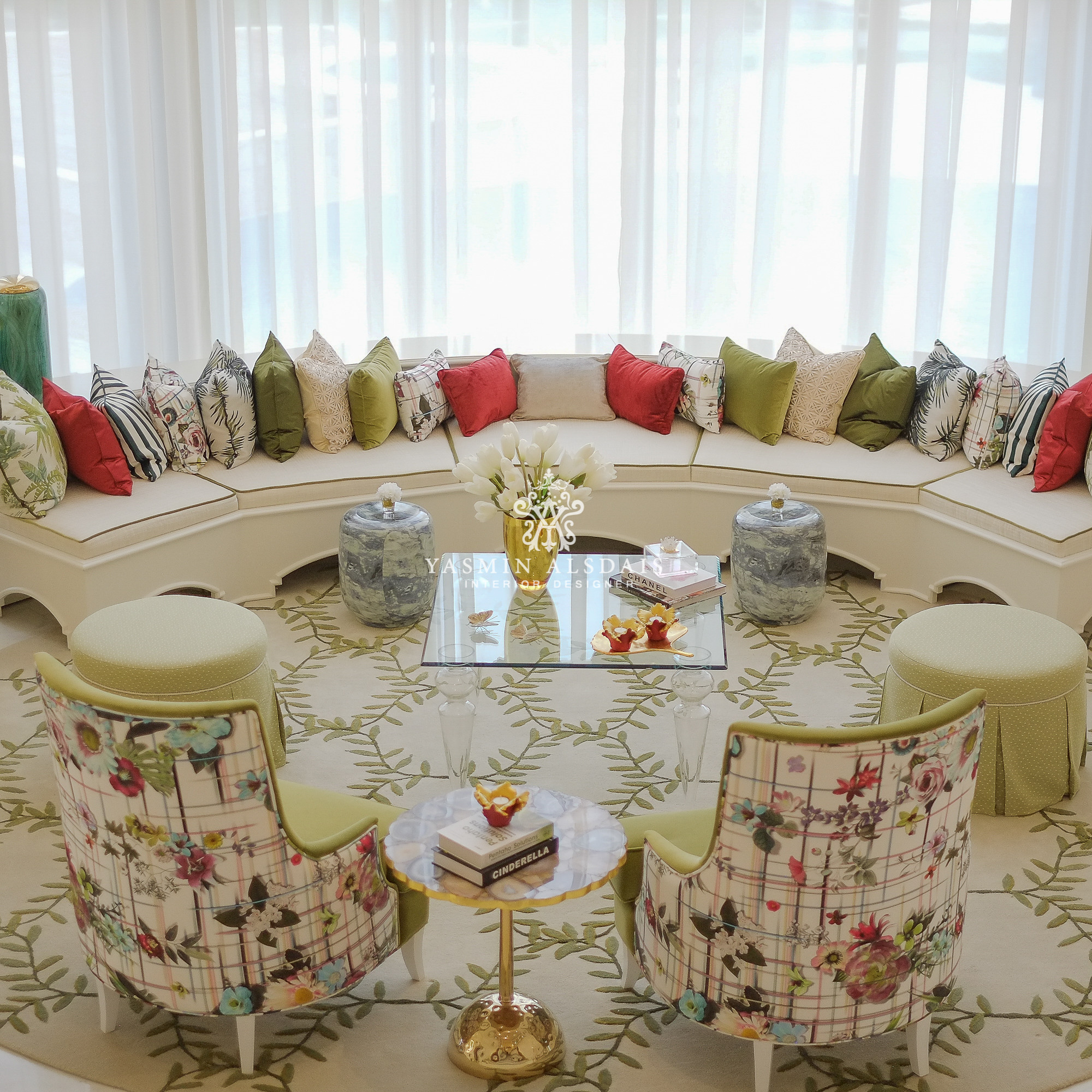 Luxury Contemporary with a ornithological theme
When you are living in a city surrounded by desert you crave green spaces that bring you calm and serenity.
Our client had a similar thought when she requested Yasmin Alsdais to work on a garden theme that would make her lobby a nature-inspired space.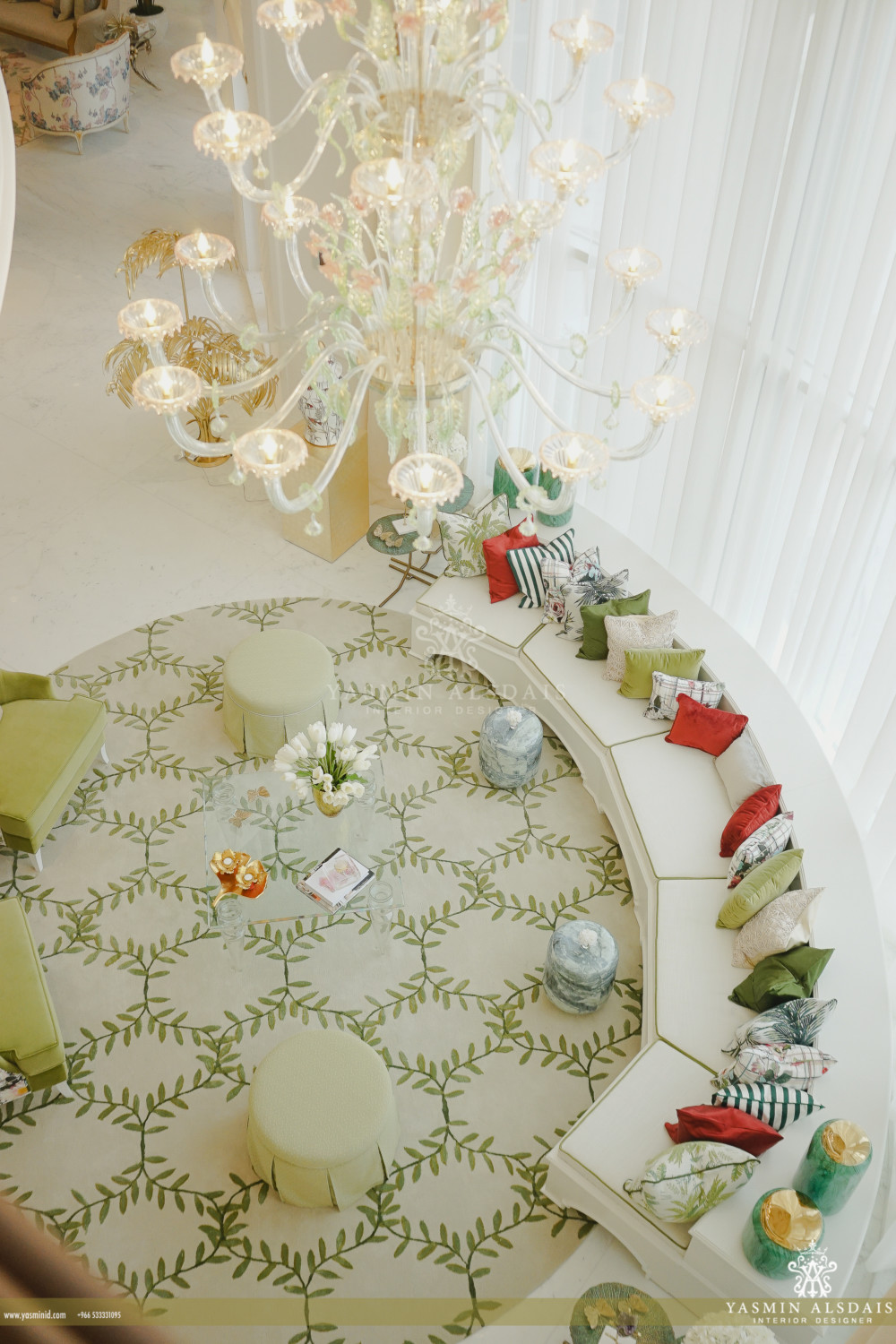 The lobby is designed to make the visitor feel like they are in an indoor garden. For this we used a color palette of off-white, beige, burgundy, and, most importantly, green. The rug is customized with the leaf pattern and for the furniture, we used nature-inspired fabric by famed French designer Christian Lacroix.
The curved sofa is placed against the curved wall to open up thespace.
The Murano glass chandelier acts as the focal point and adds some glamour to the whole space.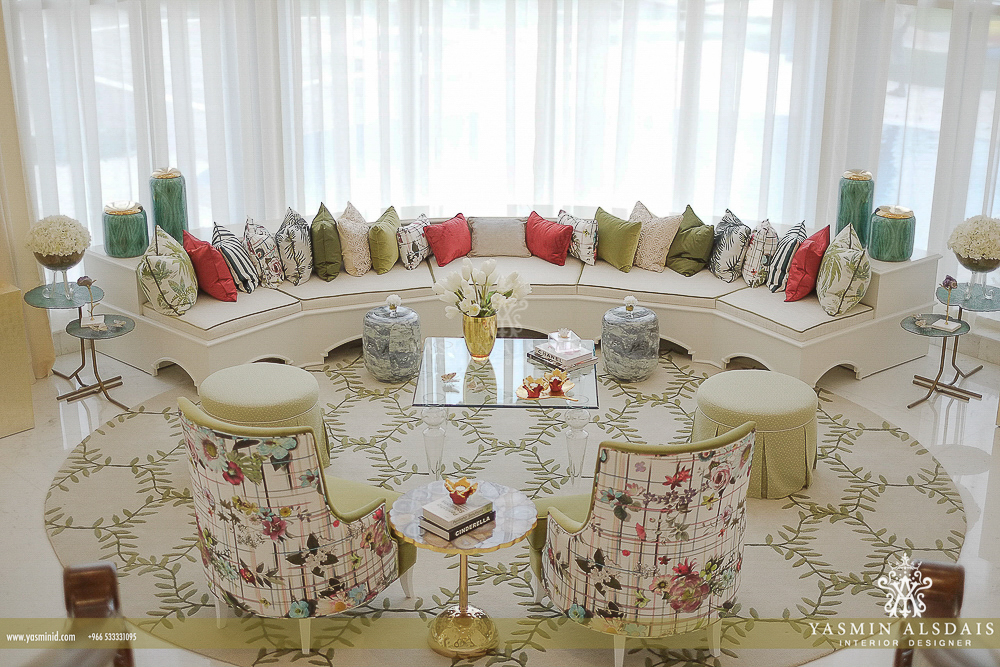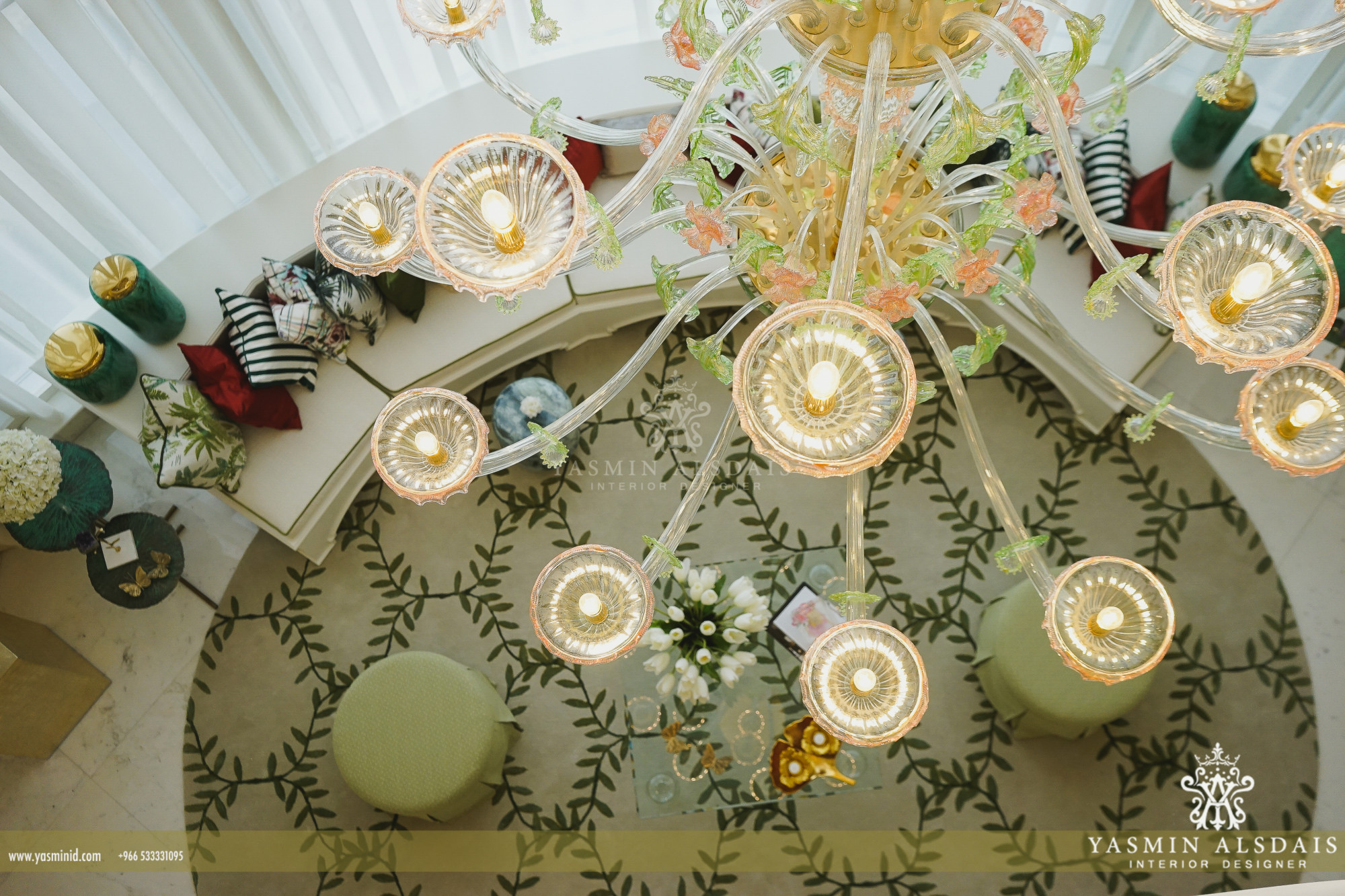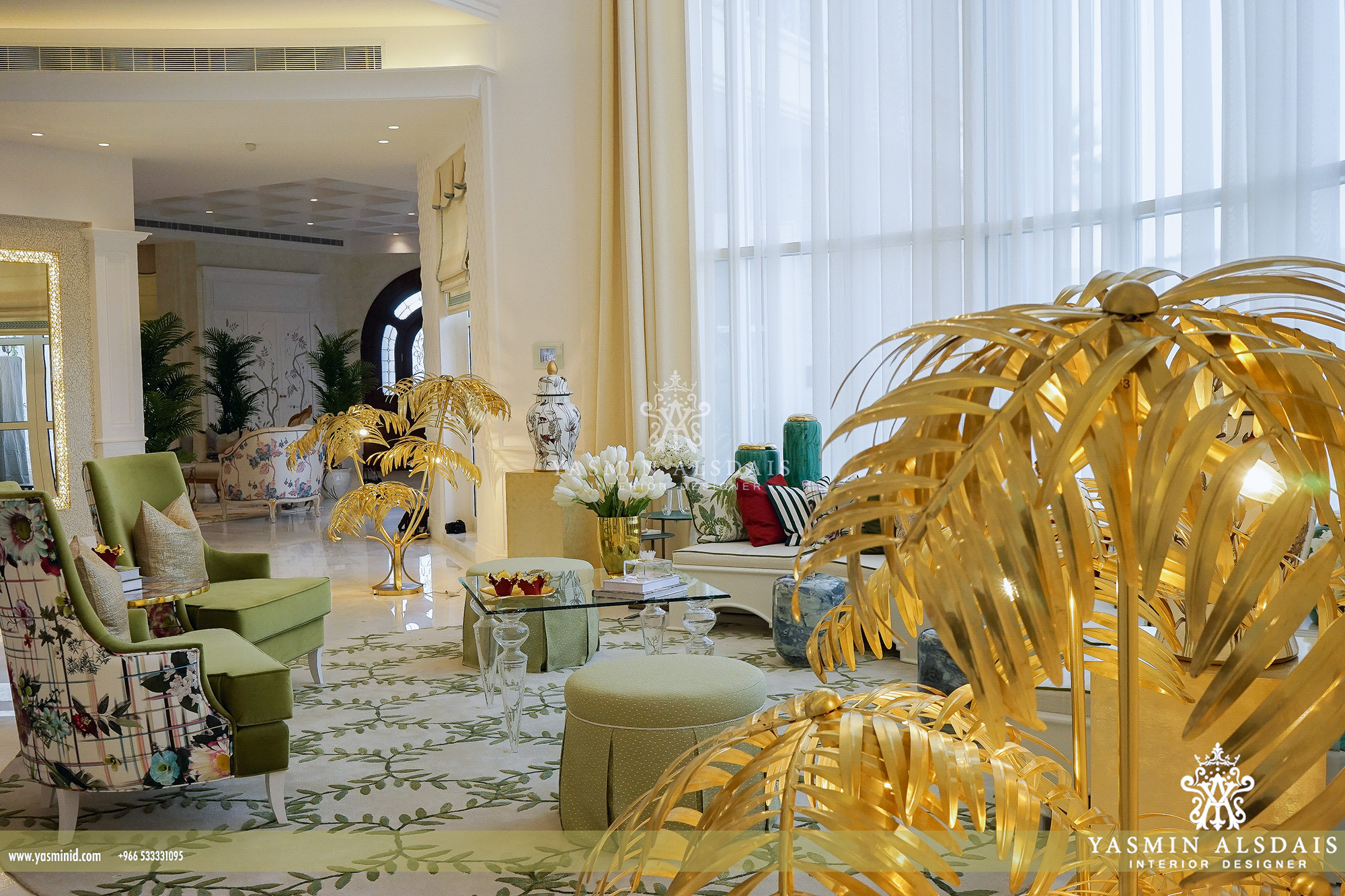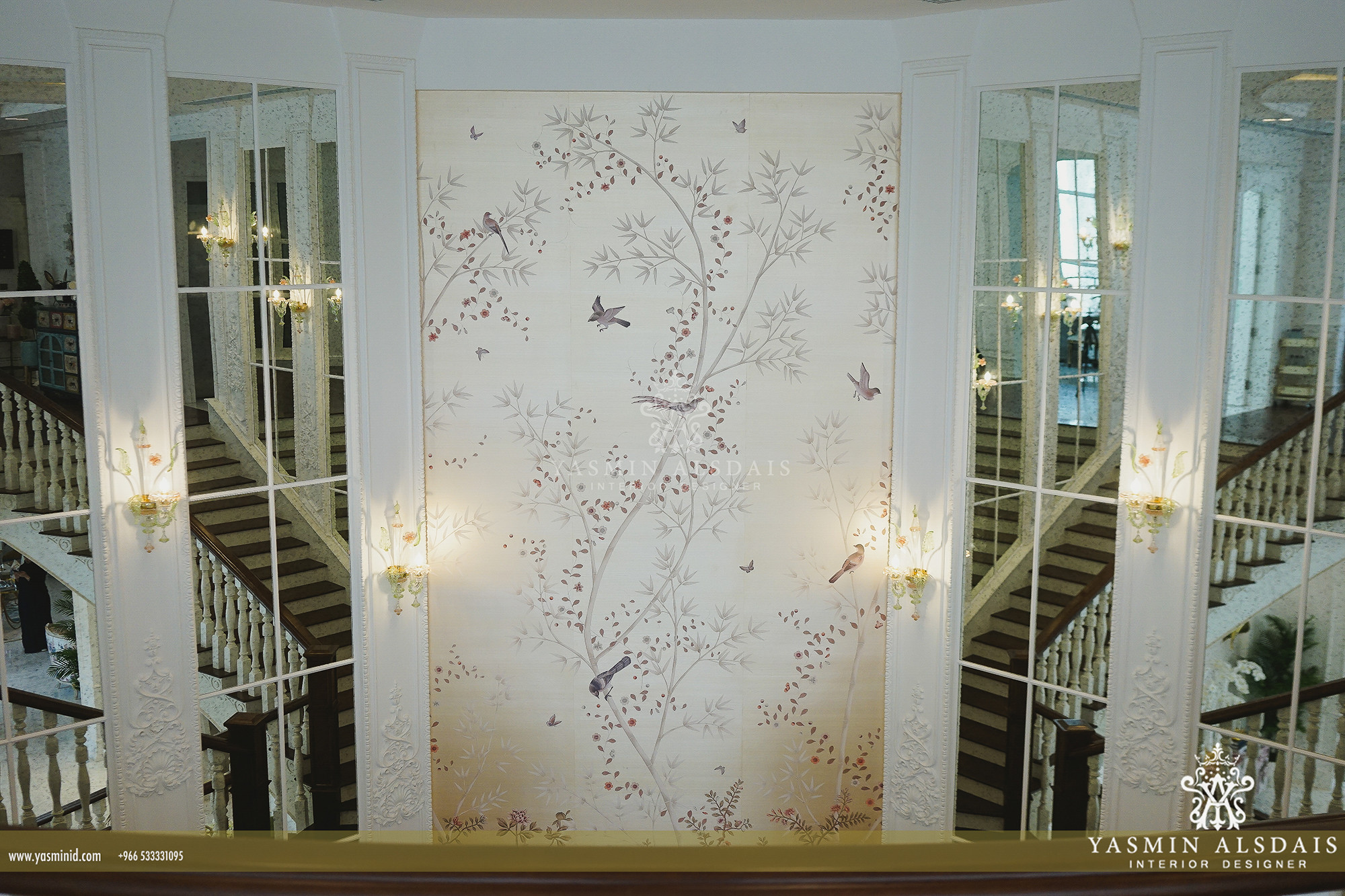 French Inspired Fireplace and TV Area
This elegant area was designed with a French-inspired contemporary theme in mind. To create this look Yasmin sourced furniture with French detailing and a custom made carpet that complements the mostly white and pastel color palette. Keeping the French theme, all the curtains are also customized with intricate embroidery.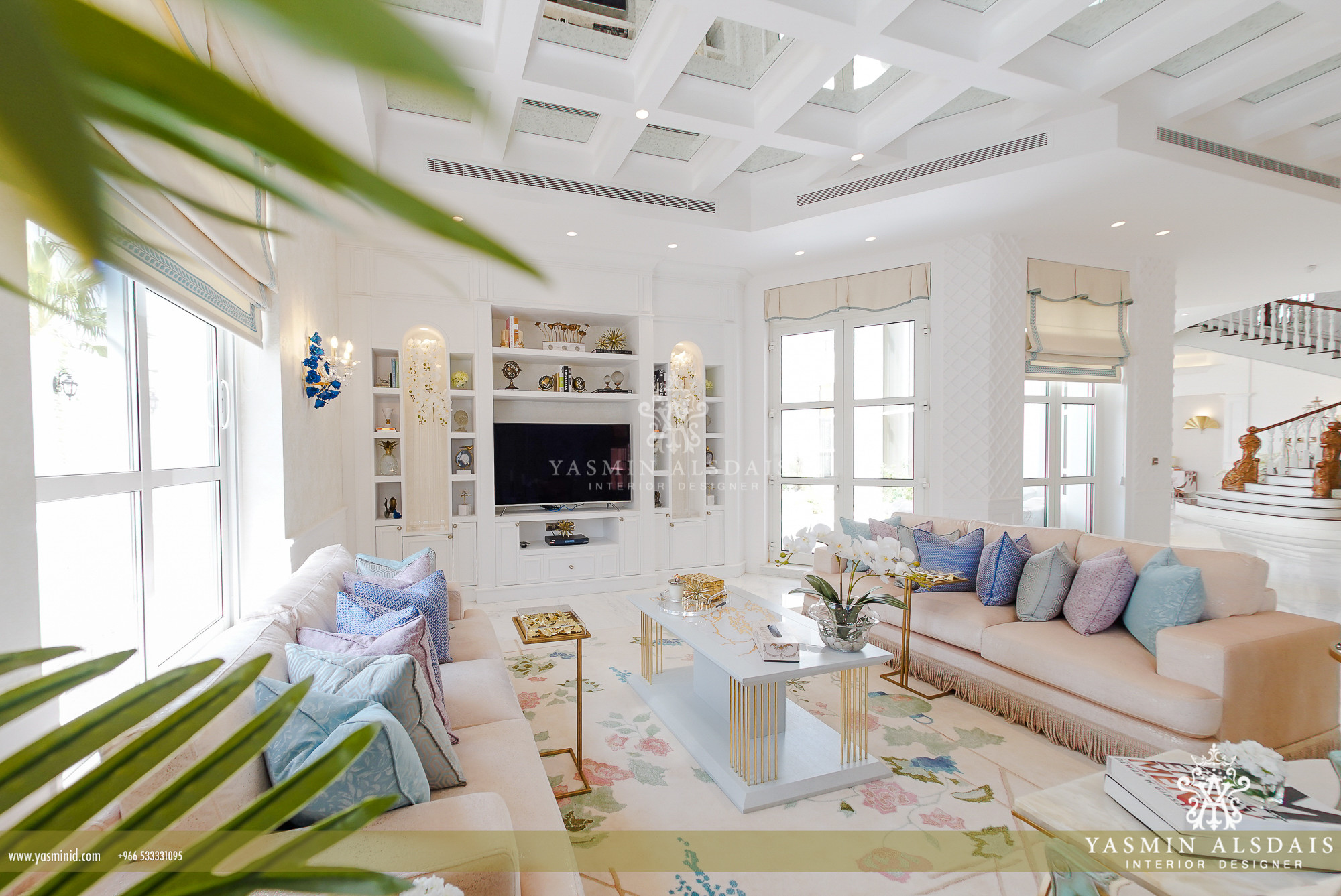 Mirrors on the ceiling open up the space and make it look wider. The coffee table top is a custom piece from Italy, made with marble and gold leaf.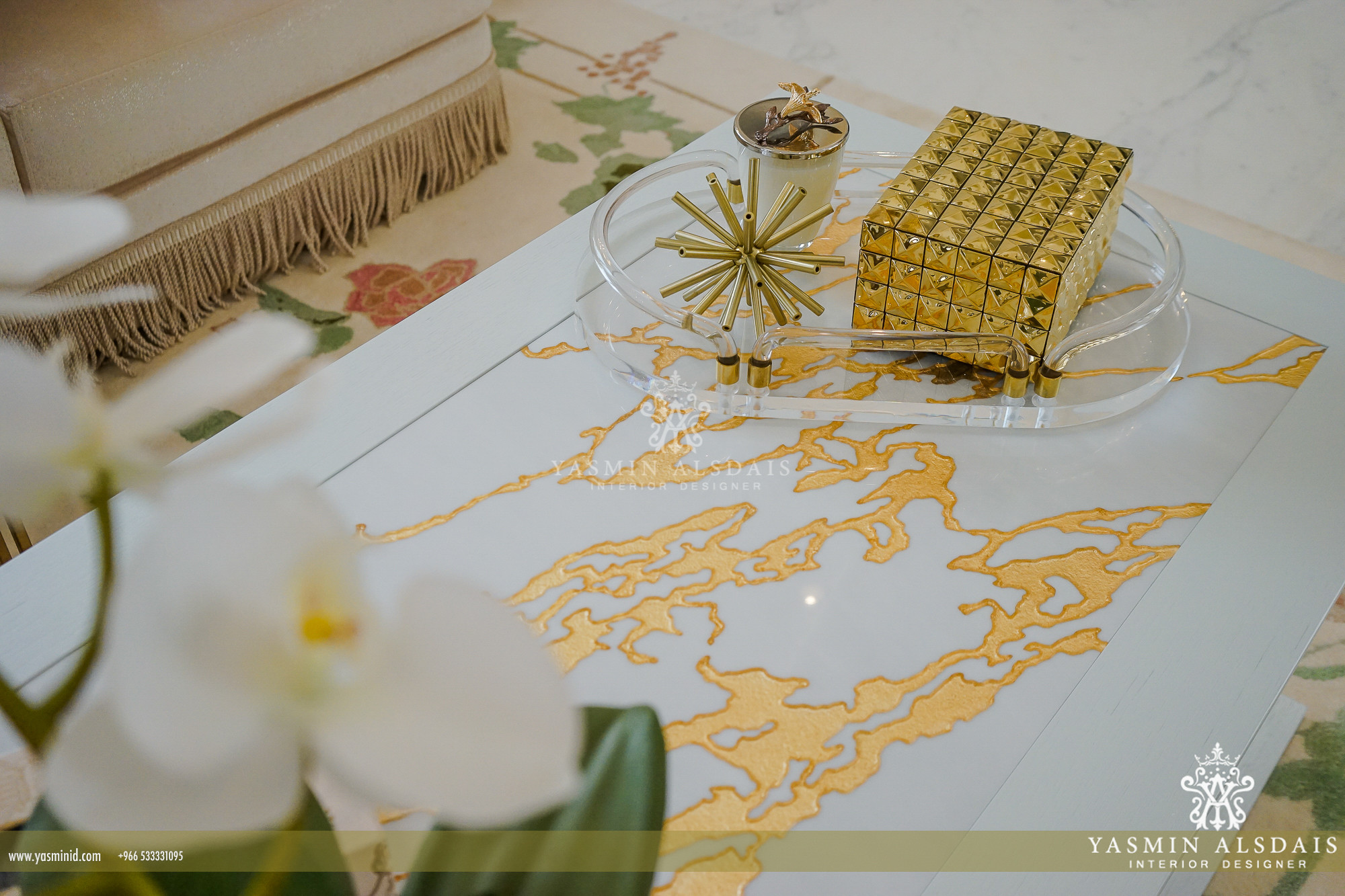 The seating area to the side has gorgeous chairs and a handcrafted table imported from France. The whole look comes together to transport you to an elegant French parlor.